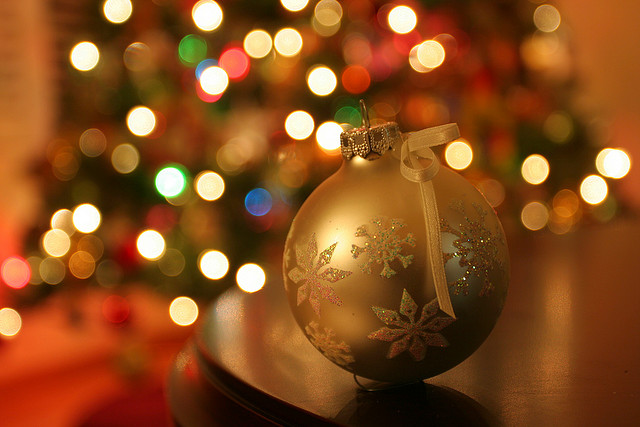 Instead of worrying if you can get your child enough of the "right toys" for Christmas this year, try a new approach: Give them less.
Many parents of very young children shower them with gifts at Christmas time for many years, but the overall effect of this is not good. In my experience, I have seen that children who have too many toys don't really play with them all, and usually don't take good care of what they have.
Carelessness
Some research shows that children with too many things develop shorter attention spans because they have so many things to choose from. I believe if a child is overwhelmed with a large amount of stuff, they will place less value on the things they have and will be more likely to be careless and just toss everything in a big pile.
Spoiling
I believe that spoiling kids doesn't really make them happy. It just makes them spoiled. Besides being hard to please, and prone to throwing tantrums when they don't get what they want, and not wanting to share or help others,  spoiled children can have difficulty getting along with other children.  And, spoiled children may be more likely to grow up as spoiled adults, which can cause a number of problems for them later in life. Namely they will have a tendency to focus on their own needs before caring about other people. So, you should try to avoid raising a spoiled child.
Be practical
Remember that It doesn't mean you are a bad parent if you don't spend a large amount of money on your kids. (Do you really want to evaluate your worth as a parent with money?) There is no need to feel guilty about your spending. Just be practical. Spend a little less and buy them less. Instead of giving each child 6 presents, get them each 2 or 3 good ones. Put more effort into getting gifts that you think they will play with for more than a day. Buy things that challenge their creative abilities and give them something to do for hours on end. If a toy is left alone after a few minutes, it is not going to be worth the money you spent on it.
Here are some reasons why your child is better off with less toys, because they will:
tap into their creativity
learn to take better care of their things
learn to play well with others
be givers not takers
learn to use the resources at hand
be less self centered
look for pleasure outside material things
require less to make them happy
My experience
I raised three children as a single mother, so I never had much money to spend.  I always did my Christmas shopping at the Goodwill stores. This took a great deal of time and effort because it was so hard to find good toys that weren't broken. I had to start my shopping early before the stores were picked over.  But, after many trips to every store in town, I was usually able to find enough great presents to make my children happy. They knew I couldn't spend much money, but I will never forget how they found so much pleasure in those used toys!
Appreciation
We had a lot of excitement on Christmas morning, just as many families do, and it was always so wonderful to see the pleasure on my children's faces when they opened the gifts I had gotten them. They knew beforehand that nothing under the wrapping was brand new, but in their eyes, it didn't matter. I shopped relentlessly and always managed to find things that surprised and amazed them. I had a lot of fun in the process and came across some great bargains. Once I happened upon a perfectly good bean bag chair that all three children played on.  I always knew by my kids reactions that they really appreciated every single thing they got.
Homemade gifts
Homemade gifts are another great way to go. One year I made a special quilt for each child. We always made something homemade, especially our tree ornaments. One year I constructed an art table for my 10-year-old daughter. She couldn't believe it. Today, she is an artist. Another year, I bought a whole miniature town of little people for my 3-year-old. Today she is a manager. And one Christmas I bought a keyboard for my son. Today, he is a musician.
Thoughtfulness
We had some of the best Christmases ever during those years when I had the least amount of money to spend. It was always the thoughtfulness behind every gift that counted. And, on my small budget, I always set aside a few dollars so each child could shop for their siblings too, which was a wonderful lesson for them about giving.
I can proudly say that all my children are grown adults now and none of them are spoiled or materialistic. They know the true value of family love and giving, which (in itself) is priceless.