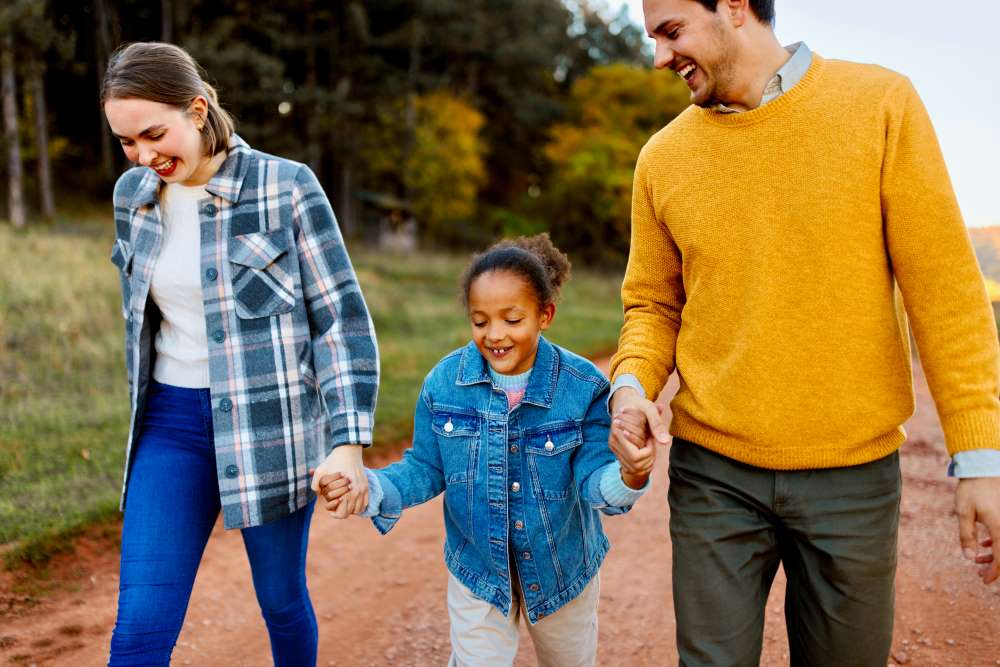 Adoption is a long and often challenging journey. Whether you're choosing a domestic infant, international or adoption from foster care, you're going to need all the help you can get along the way. However, many adoptive parents don't realize they have access to a variety of federal, state and local supports. These resources are designed to help families through the initial process of adoption and beyond, aiming for the long-term success of the placement.
Adoption Tax Credit
The adoption tax credit is one of the more well-known but underutilized financial resources for adoptive parents. Families proceeding with any form of adoption can apply for the credit. However, it's non-refundable, so you can only use it toward current tax liability, not directly toward your refund. You can claim most adoption expenses, like attorney and agency fees, along with related travel expenses.
Depending on the extent of your tax liability and the amount of your qualifying adoption expenses, you may still end up with a refund. If you're awarded a higher tax credit than your current tax liability, you can carry the excess over to the following year's taxes for up to five years.
Loans and Grants
Aside from federal tax breaks, you can also apply for loans and grants to help cover the up-front costs associated with adopting. For example, a home study is required for all types of adoption but is an added cost you'll need to pay before you can get started with your journey. Grants are available through state or private organizations. You'll need to read up on their qualifications before applying to see if you're eligible for their aid.
While grants are great since you don't have to pay the money back, you have to win them, and you may have some steep competition. If you can't find the money to pay for your adoption any other way, you can apply for an adoption-specific loan. These personal loans are intended for adoption.
Support Groups
Going through the adoption process can feel overwhelming, and like other new parents, you may begin to feel isolated and alone. It's vital to your mental health to remember you aren't the only one going through this experience. You need to find others and rely on each other for advice and a friendly ear.
Support groups are an invaluable resource for both adoptive families and adopted children. Look in your local paper or online for nearby options. If you live in a smaller area, you may need to travel further to find a support group. However, over the last few years, online virtual meetings are becoming more and more prevalent, so that may be an option for you as well.
Classes on Adoption and Parenting
Most of us need to take some form of continuing education for our occupations to stay abreast of current research and best practices. Similarly, parenting classes improve your skills and learn about upcoming phases of your children's development. Furthering your knowledge is especially important for adoptive families since their adoptive children deal with trauma and other developmental issues their biological counterparts won't experience.
You can often find free or reduced-cost classes through a local agency. Community colleges and universities sometimes hold courses for the public as well. However, your richest resource will be online options.
Adoption Assistance
Some adoptive families may be eligible for extra financial assistance once their adoption is complete. Any adoptive child classified as special needs may be entitled to continuing compensation until they turn 18. In this case, "special needs" is applied very broadly, encompassing many reasons these children may be challenging to find homes for or support moving forward. The qualifications vary by state but usually include age, disabilities, situation prior to adoption and if they're part of a sibling group.
Respite Care
Depending on the state you live in and the agency you worked with for your adoption, you may be eligible for post-adoption respite care. This service is primarily for families who adopted through foster care. If this was your path to adoption, likely, you're already familiar with respite.
Parenting is hard work, and even more so when the child comes to you with so much trauma already present in their young lives. You may deal with behavioral issues, or your child may require extra care due to a disability. With these added stresses of parenting adoptive kids, it's all too easy to get burnt out and allow those emotions to affect your ability to parent effectively.
There's absolutely no shame in reaching out for respite care even after adoption if you qualify. Taking a night or two, even up to a week, to rest and recharge on your own or as a couple can help you recenter and focus on your own needs for a while. When your child or children return, you'll be much more capable of providing a high level of care.
Use Your Resources
Most of these benefits are open to all adoptive families and children, but you should check your eligibility with your agency or adoption attorney. Your aid will come in the form of financial, emotional, mental and physical health support. Take advantage of these resources. They're out there for a reason, to help you and your newly expanding family the help you need to succeed long-term.
Your adoptive child or children can receive ongoing help in dealing with their multi-faceted trauma symptoms, and you can get the support you need to be the best you can be for them, yourself and the rest of your family.