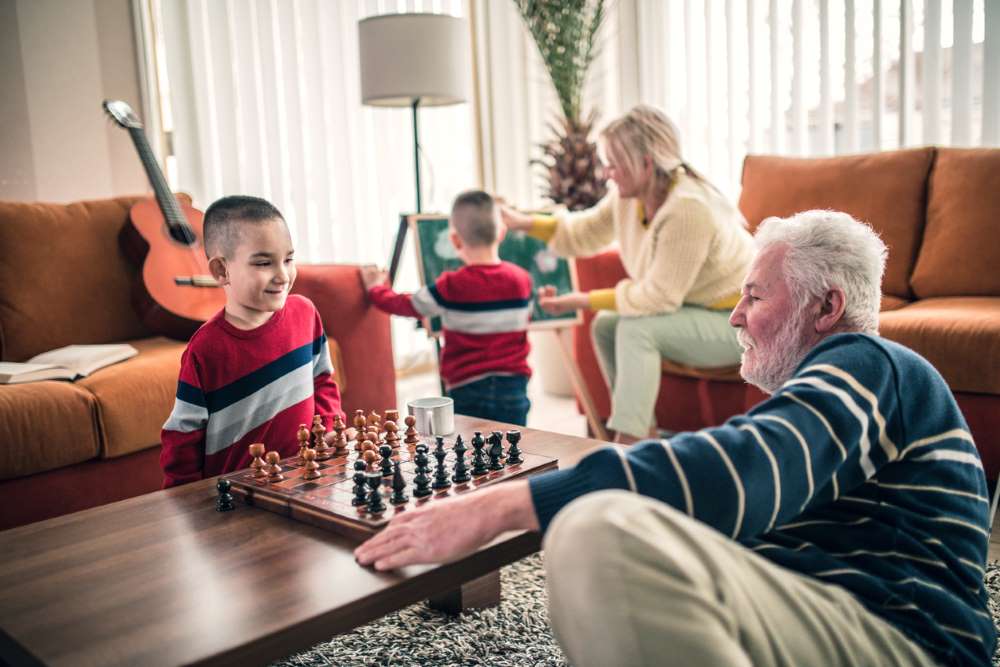 In the current times, as we all face a global pandemic, we have become more creative as we come up with new ideas to stay entertained at home. Although this is a difficult time for everybody, those with children at home may be struggling even more. The majority of children are naturally energetic and always need to be entertained. You may think this is even more difficult if you are stuck indoors. Maintaining the children entertained is not only good for them, but it is also an excellent way for you to bond with them, considering that 'normal life' usually consists of a hectic routine for most of us.
In this article, we will discuss seven activities to do with kids when stuck at home so that you and your children can make the most of this testing time.
Play Board Games
This is an oldie, but a goodie – with the expansion of technology and the many games available to play online, playing board games with the family has slightly decreased in popularity. However, this is a great way to spend time with family members and bond with your children. Board games are fun, and they are also educational. Therefore children can learn whilst enjoying themselves. The ages of the children should not matter for this one, as there is a wide variety of games available for different age ranges and some are developed for the whole family so that everyone can play.
Online Didactic Games
Whilst kids are stuck at home and have little access to support from teachers, and it is only natural that their levels of learning diminish. It can be difficult as a parent to provide your child with the necessary education if you are not a qualified teacher; therefore, being creative to help them is crucial. Playing typing games is a smart way to get your children to develop their vocabulary and spelling without even realising that they are learning. As long as they have access to a computer, they can do this by themselves, or with your help if you want to be a part of it.
Artistic Activities
Stimulating children's minds is crucial. To achieve this, it is important to provide them with various activities of different kinds, just like they would do at school. Being stuck at home means that people may get lazier and less creative; this is true for adults as well as kids. To prevent this from happening, you can organise artistic activities with your children to complete in your home. This can either be painting, drawing, building blocks or playing with moulding clay. Certainly, it may be a messy activity, but children often do not mind getting messy; therefore, it is a good idea as they will enjoy themselves.
Physical Activity
Health and wellness research studies have suggested that physical activity levels have significantly decreased as people were stuck at home. Being indoors all the time will make us feel more tired and lazy and with less motivation to participate in physical activity. However, it is essential to remember that exercise plays a crucial role in individuals' physical and mental well-being and can help us cope with being indoors. Even if you are not usually a fitness conscious individual, you should still do your best to instil this lifestyle in your children's day-to-day lives. You can easily follow exercise routines found on online platforms, do this at home, or go outside for a walk or jog.
Home Cinema
Watching films as a family unity is always an enjoyable moment for everyone. This is something that you can do every evening, after a long day at home. If you choose a good comedy, you and your children will end up having a good laugh together. You can simply sit on the sofa and watch TV as usual, or you can elevate this experience by creating your own home cinema at home. Investing in a  projector and big screen will do wonders to improve your movie experience as well as having your kids' favourite snacks available to them. You may struggle to decide on a movie to watch, but the time spent together with your children will make it worth it.
Baking
What child does not enjoy cakes and other sweet treats? If your children are home, they may get hungry all the time as well as bored. You can tackle both of these issues by baking with them at home. This may seem like a simple activity, but actually, there is a lot that kids can learn from doing this. Your kids will learn to bake (obviously!), they will learn to follow instructions, be aware of kitchen rules, and cooperate with you and each other. It is also a creative activity if you allow them to make their own decorations on the cakes. After the baked goods are ready, you can go outside and eat them together, or you can bring them to your movie night, as discussed previously.
Family Quizzes
Being stuck at home in the current times means that families are being kept apart from each other with little to no contact. This can cause confusion and emotional distress to children as well as family members of any age. An excellent activity to do to make things a bit easier is online quizzes. Thanks to technology, communication with each other have become very simple, and you can easily contact someone by phone or video call, no matter how far they live from you. Organising these family events will keep up the family spirit, and it will strenghten the family bonds with all members.
Being stuck at home can be a very challenging time for most parents, as it is challenging to keep ourselves hopeful and entertained, and we also have to consider the needs of our children. During such hardship, it is vital that families come together and often participate in activities as a unit so that things feel slightly better for everyone. If you and your children do some of the activities discussed above, you will see that being stuck at home will significantly be easier.