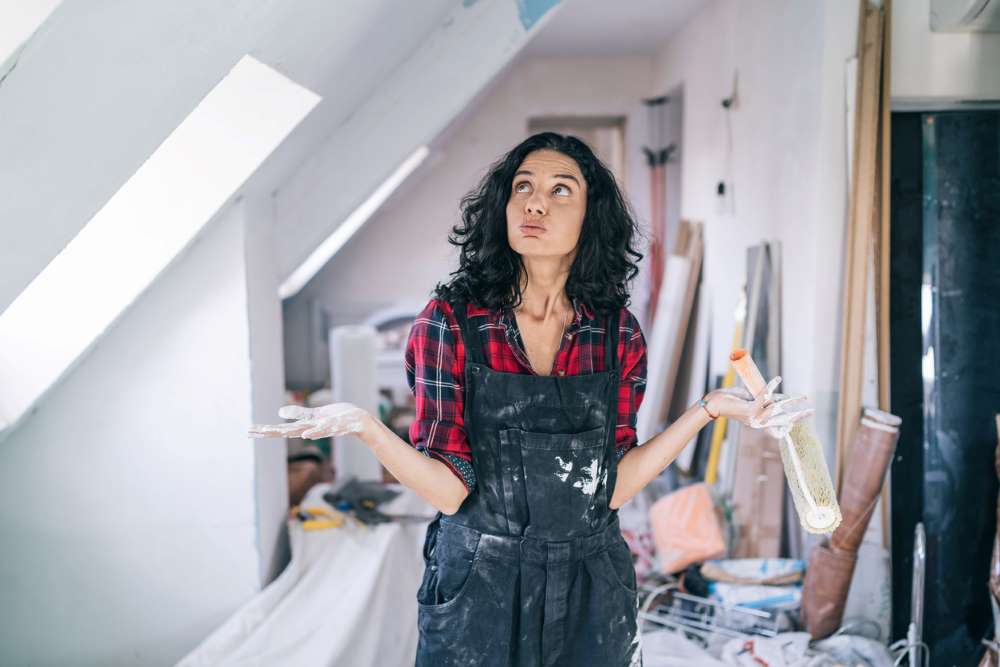 Some weekends, you just want to stay at home. If you want to stay productive while being at home, consider changing the appearance of your house or creating something new you can show off to your guests. Try one of these projects with your whole family on a weekend with no other plans!
1. Paint Your Door
Give your front door the splash of color that child you would have only dreamed of. If your home is due for a fresh coat of paint, make sure your door is vibrant and stands out. Having an outgoing door could make guests feel more welcome, and it could add to your curb appeal, which might help if you choose to sell your home down the road. Plus, it enables you to stand out from the other houses on your street.
2. Customize a Mirror
Mirrors can be expensive. Instead of finding a potentially costly one that suits your tastes completely, consider upcycling one. When you upcycle a mirror you find in a secondhand store, you have total control over what the finished project looks like. You can paint it whichever color you wish and potentially add designs to it if you're fond of woodworking.
3. Make a Statement Wall
While you may not want your walls to appear too busy, consider making one of the four walls in a given room stand out from the others. Adding a different color to one of the walls can make it stand out and spice up a space that otherwise lacks color. You can use paint or wallpaper, but remember that if the design is busy, you'll need to keep your other walls neutral so you don't overwhelm your household.
If you want to make a statement wall in a child's room or a playroom, consider painting a mural or allowing your kids to do whatever they want with it. Encouraging their creativity and making animals or shapes out of handprints or your children's drawings could leave them with a wall they'll cherish for years.
4. Create Bookshelves
Bookshelves look beautiful in any area of your home. If you want something sturdier than the bookshelves you can buy at a store, consider making them out of sturdy wood and bringing them into your home. The natural wood will match several aesthetics and give your home a cozy feel. If used in the living room, these bookshelves would look beautiful on either side of a fireplace. Solid wood can be heavy, so make sure to put them in the place you want them to stay for a while.
5. Towel Rack
Perfect for bathrooms with only a little space, a towel rack can be a decoration that doubles as storage. Before you begin, ensure that you measure the space you plan to build it in. Having measurements beforehand will make you build the best towel rack the first time without adjusting the project. Then, you can show off your decorative towels that match your bathroom's aesthetic.
6. Level Up Your Pantry
A pretty pantry is a happy pantry. You might be tired after a long day, and wrestling with your pantry to find the items you need to make dinner is the last thing you want to do. You can make the cooking process easier and more effortless by organizing your pantry. For example, organizing your spices so that you can see all of them and in similar containers can help you find what you need quicker, especially if you make their labels larger.
If you have wire shelves that don't seem to hold items well, consider removing them. Insert sturdier, wooden shelving instead, and you'll find that you don't need to try balancing any items when you stock your pantry after a grocery trip. The sturdy shelves look nicer, too, so your pantry will appear more put-together to guests who wander in.
7. Start Composting
You can reap several benefits by starting your home compost. If you have a garden, compost can serve as a natural replacement for fertilizer — which can save you money and will be better for the environment. Composting the natural leftovers in and around your home can lead to fertilizer that helps retain moisture in your plants and eliminates pests.
8. Build Flower Beds
Elevated flower beds can be a great way to add depth to your garden. Once you assemble the wooden box at the height you want, think of painting or staining it. After that, fill it with the flowers you like. You can add a fiberglass screen in the bottom to keep soil from draining through the gaps when you water the flowers. In the winter, you may even attempt to bring the flowerbed indoors or control its surroundings some other way.
Spend Your Weekend Beautifying Your Home
These simple DIY projects are easy for a family to tackle on any weekend of the year. They're the perfect opportunity to bond with your household while completing tasks to make your home more beautiful. Improving parts of your home can also help increase its value, just in case you want to sell it in the future. Even if you've found your forever home, these DIY projects can make it feel cozier than ever. Invest in your home, and you'll enjoy living there for years to come.