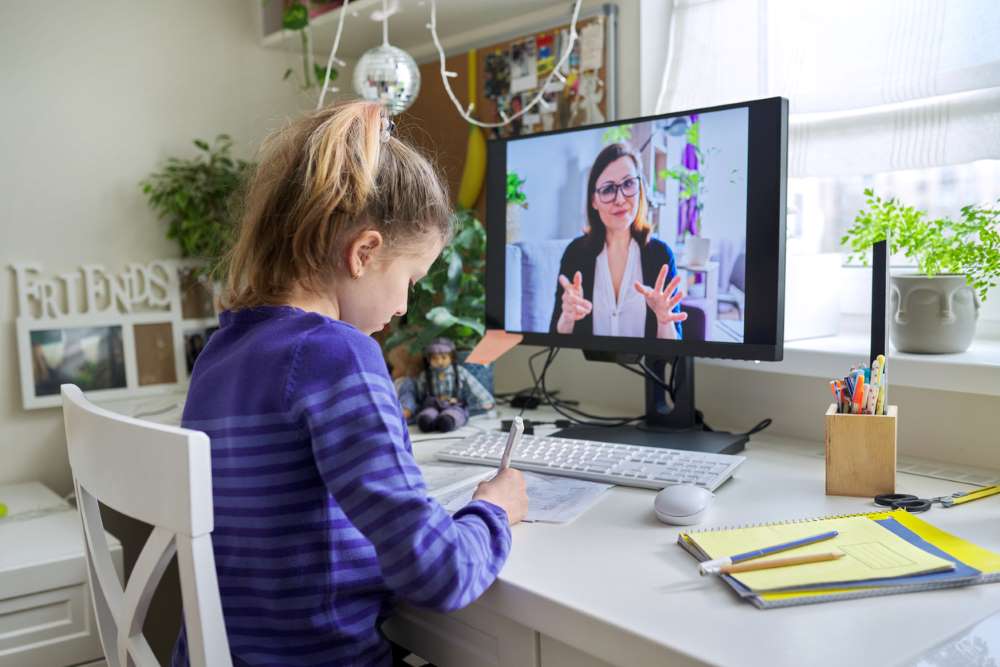 The main advantages of tutoring are that students are given much more attention and it is easier to track their progress. But it is only recently that online tutoring has gained more popularity. Hundreds of professionals – from English teachers to music tutors – practice these lessons. Along with the general demand for private lessons, the number of teachers who are ready to work online has increased: they conduct lessons via video communication and advise students in messengers. Finding students for tutoring on the Internet is much easier than in real life, which means that there is a lot of opportunities.
Classes with an online tutor
Tutoring is the most demanded type of remote employment now. And if earlier distance learning was not understood by the broad masses, now we have seen that even schoolchildren can learn from a computer. Indeed, why not if you have a laptop at home, high-speed Internet, and a number of programs for easy learning? Interaction "teacher-student" on the Internet is not interrupted, but rather becomes creative and meets the needs of society. Over time, the best online tutoring services will become even more popular, as the forecasts indicate.
Do not forget that there must be a meeting place for offline classes, which means that either the teacher, or you and the child, or both sides of the learning process will have to go to the designated place, and this takes a lot of time.
Fewer restrictions
How does a full-time tutor work? In most cases, his students are children from school, as well as some alumnus and applicants who found their future teacher on recommendations from friends. A good teacher will always have a wide client base. So, what are the advantages of online tutoring?
New skills. The world is developing so rapidly that you cannot do without new skills. The Internet allows for continuous learning when the schedule is built into daily life. Private tutoring is an example of comfortable, affordable, and productive classes for both the student and the teacher.

For tutors, one of the key advantages over traditional lessons at home is increased competitiveness and the ability to multiply profits.

Classes would not be interrupted, even if the student has left the borders of the country because it is enough to go online to study.

On the Internet there are a lot of tests and materials for independent work, which are easy to check online.
Online tools
As it was said, one of the great things about online learning is that you can use a variety of online resources.
With online tutoring services, you're more likely to learn using the latest content – not just traditional teaching materials, but things like podcasts, YouTube videos, and web news.
If the tutor has a good teaching base with video and audio, he can answer any question students ask. However, even teachers with the highest qualification will not be able to achieve success without the perseverance of the student. So, here's what you can do:
At the start, you need to understand the motivation for learning. A clear goal will help you balance the workload and schedule your lesson plans.

Next, you need to choose the time for study, and in order not to get lost in the topic, you should outline the theory.
According to some educational methodologists, there is not much difference between an online lesson and an offline lesson. Technology immerses the student in the process as well as in the classroom or at home.
Live communication
Some may think that by choosing online lessons, they are losing their usual live communication and face-to-face interaction with a tutor.
Indeed, studying via the Internet, you are more limited in body language and facial expressions, but the live communication with the tutor remains largely the same.
There are many available techniques to enable a qualified tutor to maintain a high level of interaction with students. Plus, many online platforms have features like screen sharing, so you feel like you're in the same room with your tutor.
Don't be afraid to open up to something new. Be careful not to have time to try what is relevant now. Online education is at its peak and there is no reason not to start using all the available online tutoring resources.