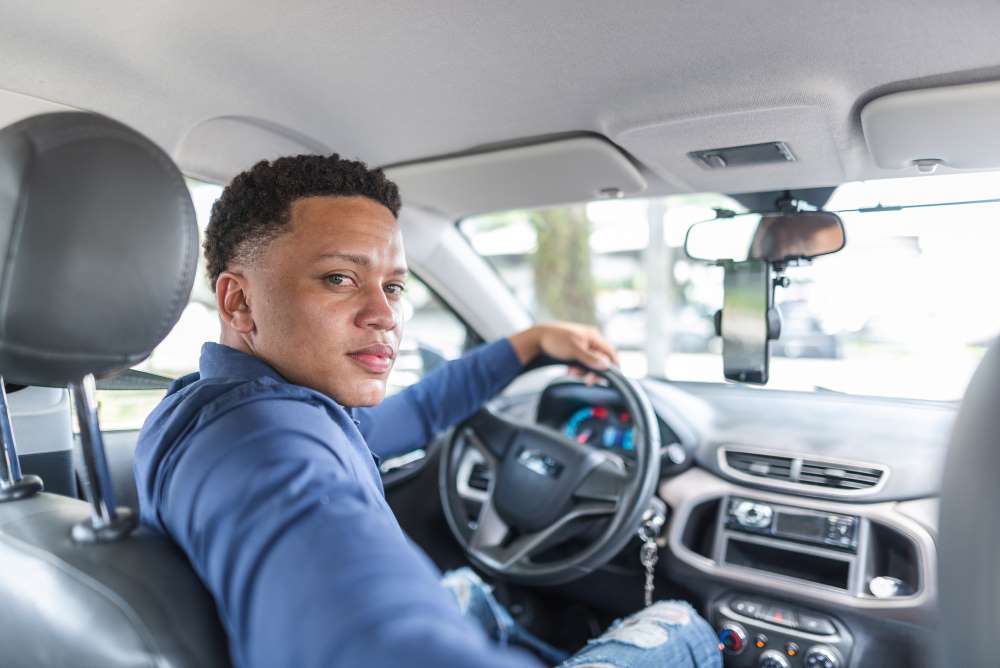 It's a common misconception that young drivers are automatically penalized when buying insurance for their first car. In fact, insurers take several factors into account when setting premiums, and age is just one of them, although it has to be said that younger drivers are often seen as a higher risk.
The reason for the higher cost for younger drivers is that they are less experienced on the road and more likely to have an accident. But while this may be true in some cases, it's not always the case. There are plenty of young drivers out there who are safe and responsible behind the wheel and who pose little risk to insurers.
In this guide, we'll provide you with our top tips for getting the cost of insurance down while still ensuring that you have a good level of coverage.
The cost of car insurance for young drivers
Car insurance rates have been on the rise in recent years, and young drivers are among those who are feeling the pinch the most. The cost of car insurance for young drivers can be prohibitively expensive, making it difficult for many to afford the coverage they need.
Several factors contribute to the high cost of car insurance for young drivers, including their inexperience behind the wheel and their tendency to take risks. However, there are also a number of ways to save on car insurance for young drivers.
By shopping around for the best rates and taking advantage of discounts, young drivers can find affordable coverage that will protect them on the road.
Driving without insurance
Driving without insurance is illegal in most countries. If caught, you may be subject to a fine, driving ban, or points on your license.
You also need to consider what would happen if you were involved in an accident and were found to be at fault - you could end up having to pay for any damage. Suppose there is a passenger hurt in the accident or another driver or a pedestrian is injured. In that case, you could also end up being liable for a personal injury claim that could run into millions.
Tips for reducing the cost of car insurance for young drivers
Car insurance is one of the necessary expenses of owning a car, but it doesn't have to be expensive. There are several things that young drivers can do to reduce the cost of their coverage.
Clean Driving Record
One of the most important is to maintain a clean driving record. Insurance companies offer discounts for drivers with no accidents or traffic violations.
Reduce Coverage
Another way to save on car insurance is to reduce the amount of coverage you need. You may not need collision or comprehensive coverage if your car is worth less than $5,000.  Also, check if your policy has a mileage limitation. There's no point paying for 20,000 miles per year if you only make short weekly journeys.
Shop Around For Quotes
Another way to save money is to shop around for quotes from different companies. It's also a good idea to take advantage of any discounts that may be available, such as good student or safe driver discounts.
We recommend using both comparison sites and going directly to the websites of a few different companies to get the best rates.
Consider A Higher Deductible
If you are willing to pay more out-of-pocket in the event of an accident, you can save on your premium by choosing a higher deductible. Just make sure that you can afford to pay the deductible if you do have an accident.
Take a driving safety course.
Another way to show insurers that you are a safe driver is to take a defensive or advanced driving course. This can help to lower your rates.
In-car monitoring device
One last tip is to consider installing an in-car monitoring device. Some insurance companies offer these as a way to encourage safe driving, and many have focussed on the young driver market. This can give you a discount on your premium if you agree to have your driving monitored.
Checkout cashback sites and rewards programs
You can also save on your car insurance by using cashback sites or rewards programs. These programs give you a percentage of your premium back in the form of cashback or points that you can redeem for gift cards or other merchandise.
The best way to find these programs is to do a search for "car insurance cashback" or "car insurance rewards."
These are just a few tips for reducing the cost of car insurance for young drivers. By taking the time to research your options and compare rates, you will be able to find a better rate while still having a good level of cover.
Things to consider when buying your first car
When you're ready to buy your first car, there are a few things you'll need to consider if you're focussed on keeping the insurance price down.
Type of Car
First, you'll need to decide what type of vehicle is right for you. A smaller car might be a good choice for maneuverability and parking if you live in a city. A larger vehicle or SUV might be more comfortable if you often drive on the highway or in rural areas.
Do remember that the more power the car has, the more expensive the insurance will be!
Budget
You'll also need to consider your budget. Cars can range widely in price, from a few thousand dollars to upwards of $50,000. High-priced cars will command high-priced insurance.
Efficiency
Fuel efficiency is another important consideration, especially if you plan to drive a lot. A more fuel-efficient car will save you money at the pump and may even qualify for a discount on your insurance.
Safety
Finally, safety should be a top priority when choosing a car. All cars must meet specific safety standards, but some are much safer than others. Vehicles with a higher safety rating will usually cost less to insure.
These are just a few things to keep in mind when you're shopping for your first car. By taking the time to research your options, you can find a safe, reliable, and affordable vehicle that is perfect for you.
Our Conclusion
While car insurance for young drivers can be expensive, there are ways to get cheaper rates. By considering the cost of car ownership and taking steps to reduce your risk as a driver, you can save money on your premiums. If you can't afford car insurance, contact your state's department of motor vehicles for assistance.