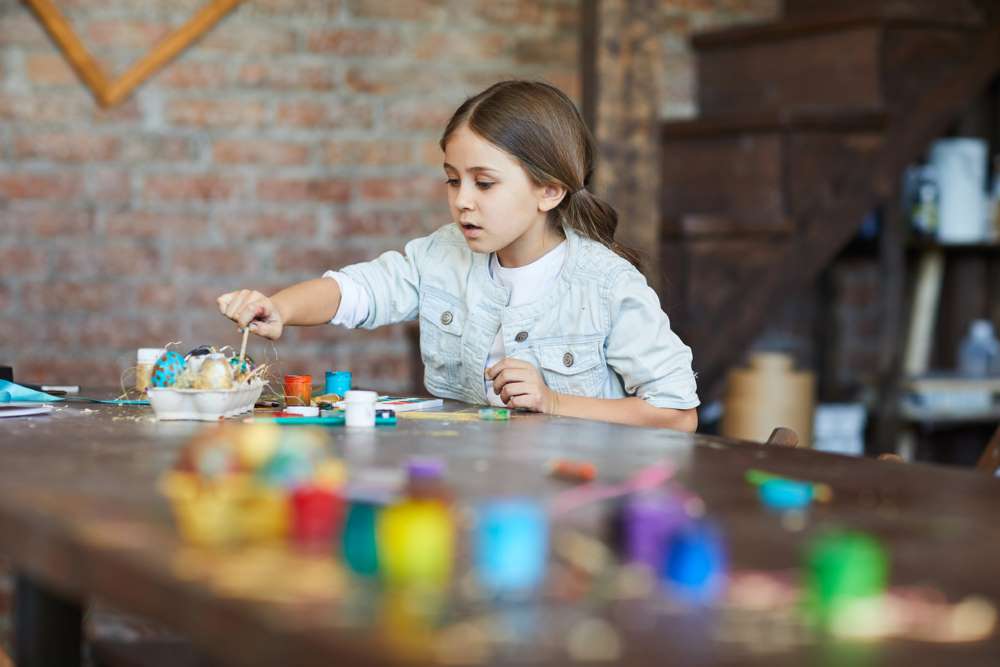 Finding the perfect gift for a birthday or holiday can create some tension and stress. You don't have enough to give the latest and greatest video game console, but you won't want to give something that the child will hate either. You're left considering whether you should bother with a gift or be the adult who gives the gift card or cash. The truth is that children love to play. Even older kids enjoy playing, so here are some of the coolest non-technology gifts that kids of all ages enjoy.
Surprise Gifts
Thanks to YouTube and the rise of child stars, there are now brands that offer surprise toys. Think about all the toys you see at the store that are for Ryan's World. Or consider how so many children have grown up watching surprise toy openings on YouTube. This has created a market for toys hidden in eggs and other packaging that disguise what's inside. Children love the idea of getting a gift that has an additional element of surprise.
Subscription Boxes
Another option is to find subscription boxes for kids. There are ones that are educational, ones that offer themed toys, and others just for fun. Subscription boxes are a way to give children fun all year long. You can buy boxes that have their favorite characters that are filled with things from toys to socks, to posters, and more. Additionally, older kids love getting their favorite anime and video game themes as well.
Board Games
Board games are fun for kids of all ages. Older children might enjoy something like Risk or Stratego, while younger kids still love Hungry Hungry Hippos and Candy Land. Don't underestimate the power of a good board game. The nice thing is that nowadays there are videos online that show you how the game is played so you can decide if it looks like something the child you're buying for would enjoy.
Outdoor Toys
Going outside to play is always fun. Think of things like hula hoops, jump ropes, sidewalk chalk, and other outdoor toys. Even a simple soccer ball for an active child is the perfect gift. With so much emphasis on high-tech toys, you'd be amazed at how many children actually play more with low-tech physical stuff than the indoor light-up toys. Additionally, older kids might enjoy an outdoor ropes course or roller blades to get them moving and having fun.
Creative Gifts
Art has so many benefits and most children are naturally artistic and creative. Giving them supplies and kits that help bring out their creativity is another cool gift. You'd be amazed at what an art pad and some paints or a little kit can do. The joy children have when they create something beautiful is something that money can't buy. Encourage creativity and give a gift that allows their artistic side to shine.
Stuffed Animals
Plush, comfortable stuffed animals are still a much-loved toy, especially for smaller children. They love how soft and huggable these squishy pets are. You might consider giving a gift card to the Build-A-Bear workshop as well so that they can design their own animal. They have more options than ever before so that even if they don't like bears, they can get a plushie they'll love.
Vehicles and Ramps
Cars, trucks, ramps, and the like are another great non-tech gift. Whether you're buying for a boy or a girl, they love to send vehicles zooming around the floor. Wooden train sets are another fun option, especially for younger children. They can fit them together in different ways to create a track that makes their train go around and around.
Final Thoughts on Finding Cool Non-Tech Toys
Children love to play and when given the option, many of them will express their creativity, get up and move, and find interesting ways to have fun. Sitting down and playing a board game or snuggling up with a stuffed animal is also appealing to children. While technology is shiny and fun, it doesn't stimulate the brain or help children enjoy creative playtime in the same way. Giving non-tech toys as gifts is not only good for your wallet, but it's also great for their childhood. They'll remember playing outside with their fun toys far more than they will remember which video games they liked to play.