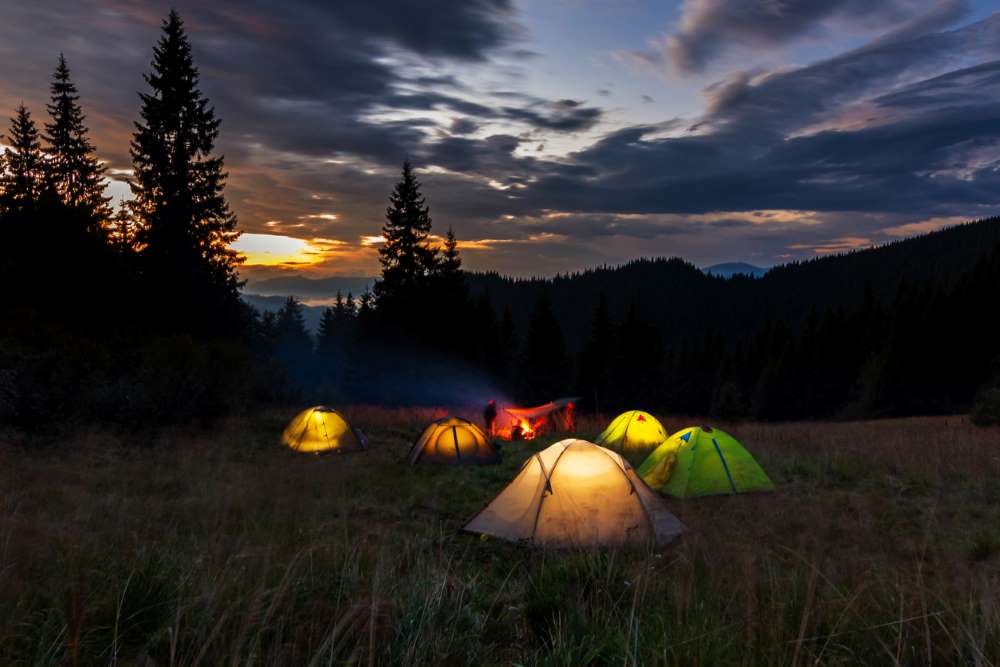 The best way to enjoy camping is to bring as little things as possible. This experience should make a person reconnect with nature and pause with the daily activities they are used to doing, like using gadgets and being on the internet. Even if your goal is to take some time off your normal routine and go on an adventure, there are things you should never forgo when you go sleeping outside in a tent. These important materials will ensure that you are comfortable, happy, and secured. 
Flashlight or Headlamp
No matter where you decide to set up your tent, you should make sure that you have a source of light on hand. This is important in cases of emergency or when you simply want to find your way or your things. Outside, you wouldn't easily find light sources, so make sure you have your own. You wouldn't want to be outdoors in complete darkness because an emergency may arise, and you would need to find your way back to your car or house. A headlamp will also be necessary for any activities you decide to do, like eating your food or just chatting with each other. Some campers build campfires to light the night while keeping others warm at night. 
Sleeping Bag
Aside from your tent, one important material you should bring with you is your sleeping bag. This is to assure you that you can sleep well into the night. Choose a sleeping bag that can already be used as a comforter when it is cold. If you need a pillow, some bags already have built-in pillows in them for neck support. Even though you are outside the confines of your home, you shouldn't sacrifice your comfort. Aside from sleeping bags, there is a camping mattress to ensure the best support during bedtime. Portable and easy to set up mattresses are efficient, so you don't have to spend so much time inflating and packing them. The materials are also lightweight so you can carry them with your other baggage and it wouldn't weigh you down. Make sure that the size of your sleeping bag or mattress complements the size of your tent. There are different sizes to choose from, from individual use to groups of two or more. 
Bug and Insect Repellant
Your tent can protect you from any outside harm or problem, but some pesky insects and bugs can cause irritation and problems during your camping night. To ensure that you are safe from bites during the night, bring an insect repellent and spray to rid of these small elements. It is not just the inside tent that you should secure, but also the immediate surroundings, so it is safe for when you are outside. Some insects can cause skin and health problems so make sure you are well protected. You can also use ointments and other topical solutions to give you more layers of protection. Wear clothes that cover most of your skin and immediately take a shower when you get home. Should you find bites on your skin, apply a medicated solution so it doesn't get inflamed or itchy.
First Aid Kit
To prepare for any adventure or outdoor activity, it is better to take a first aid kit with you. The kit should contain different kinds of ointment, disinfectants, medicines, bandages, and other medical supplies. Check the kind of surroundings you are going into, so you can modify the contents of your kit. Bring this with you anywhere you go to and have all of your companions learn basic first aid techniques. 
Make your camping a more enjoyable event with all these essentials. You can improve the overall experience if you are well equipped to handle anything that comes your way. Prepare well ahead of time and focus on the time you are spending with your family and friends.