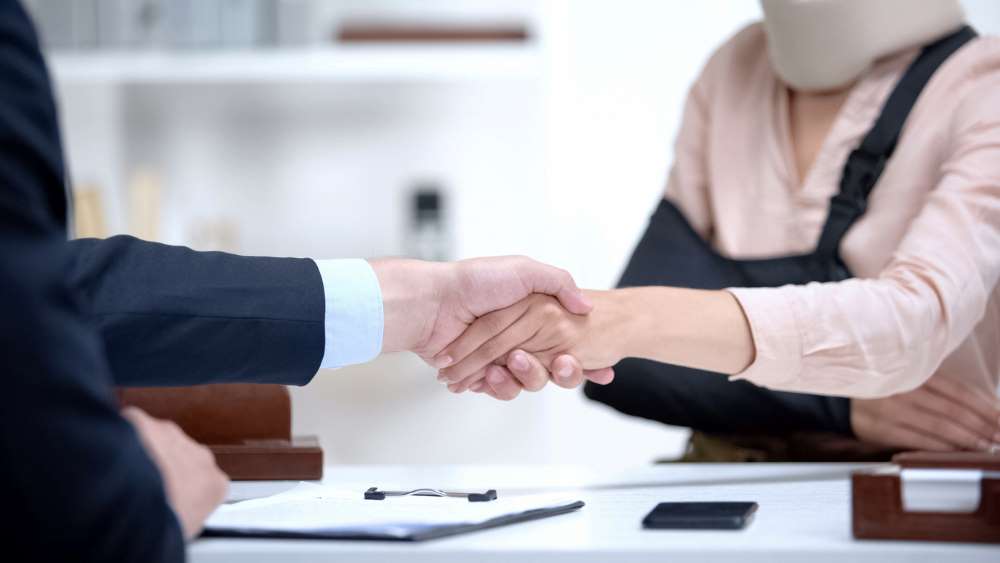 If someone else caused you or your family members harm, you could be entitled to recover compensation for your injuries and other damages. Personal injury claim examples can arise from a wide variety of accidents and events, from car accidents to defective medical devices. Pursuing a claim is not always easy, which is why many victims opt to hire an attorney. Firms like wrongful death attorneys in Atlanta specialize in representing clients for their personal injury claims, like wrongful death. It's essential to have someone on your side who can protect your rights and help you recover the maximum compensation possible.
What Is a Personal Injury Claim?
A personal injury claim involves three main elements—duty of care, breach of duty, and causation. Someone can injure you, but if the facts of the incident don't meet the criteria for a personal injury claim, you won't receive any money from the other party.
Duty of Care
A duty of care is the duty someone owes you to prevent you from suffering harm. The level of duty may vary based on that person's relationship with you. For example, your doctor would owe you a greater duty of care than the owner of a farmer's market stand you are visiting. To determine whether a person or business owed you a duty, courts use the reasonable person standard. Would a reasonable person in the same situation have taken precautions that could have prevented you from suffering the harm you experienced? 
Breach of Duty
If you can show the defendant owed you a duty, your next step is to prove that they breached that duty. If they did not live up to the standard of care or the duty owed to you, then you can argue breach of duty.
Causation
Once these two elements are established, you need to prove that the breach of duty caused your accident and injuries. If your injuries were caused by something other than the defendant's breach of duty, it's not likely to be a valid personal injury claim.  
Examples of Personal Injury Claims
The practice area of personal injury is broad. Many situations can give rise to a claim. Examples of cases personal injury attorneys may handle include:
Auto accidents,

Large truck accidents,

Bus accidents,

Motorcycle accidents,

Pedestrian accidents,

Rideshare accidents,

Drunk driver accidents,

Slip and fall accidents,

Hit-and-run accidents,

Accidents causing brain injuries, and

Wrongful death.
Many personal injury attorneys also represent clients for more specialized areas of personal injury law, including medical malpractice, defective products, and negligent security.  
Damages that you may be eligible to recover in a personal injury case will vary based on the type of case you have. Once you prove liability, you may be eligible to receive compensation for your current medical bills, future medical treatment, lost wages, future loss of earnings, pain and suffering, property damage, and more.
Why Consult a Doctor About an Injury Claim?
Consulting a doctor is one of the most critical steps in any personal injury claim. You cannot ask the defendant for compensation without proving your damages. The primary basis for your claim is your damages. The amount you demand in compensation will come from your expenses like medical treatment, emergency room care, diagnostic tests, rehabilitation or physical therapy, etc.
Failure to seek medical treatment timely can harm your potential claim. Even if you don't think you are that severely injured, you should still get checked out by a doctor. Depending on the circumstances of your injury claim, you could have unknown internal damage. It's always best to see a doctor as soon as possible; otherwise, the defendant's insurance company might use it against you.
The insurance company could try to deny your claim or offer you less compensation if you don't seek medical treatment within a reasonable time. Waiting weeks to see a doctor opens the door for the insurance company to say your injuries couldn't be that severe if you waited so long to see a doctor. Or they will claim something else happened more recently that led to your injuries and use that as a basis for the denial.
Navigating the nuances of the personal injury claims process in California can be frustrating and stressful. If you are dealing with injuries and rehabilitation, you should be focused on your recovery, not dealing with the at-fault party's insurance company. Consider letting a skilled personal injury lawyer in San Jose help protect your rights while you concentrate on healing.