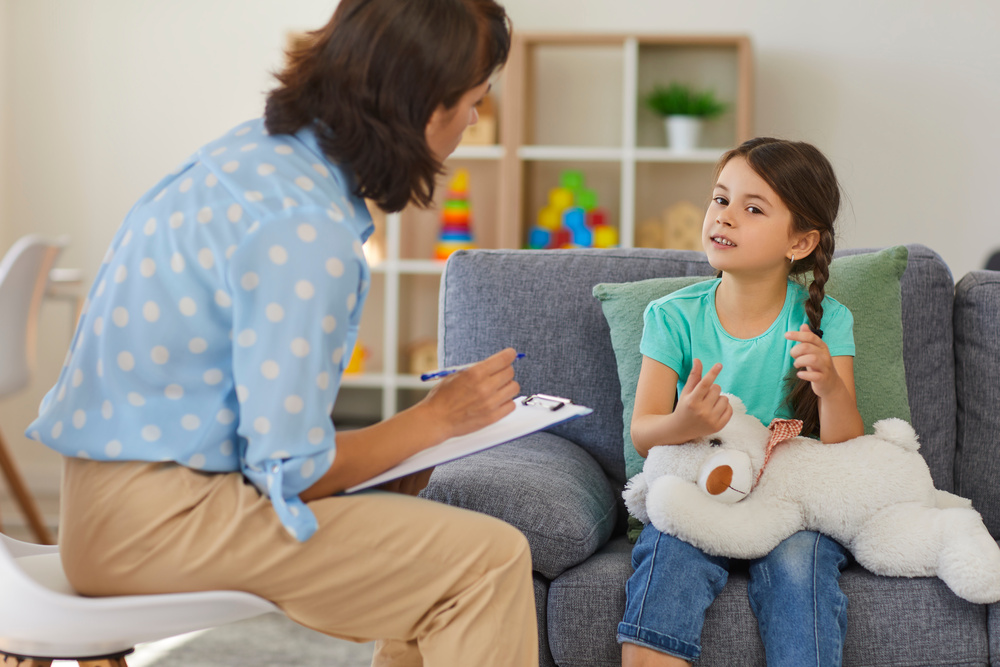 As a parent, you can't help but worry about your child, especially when you notice sudden changes in their behavior. The once happy and cheerful child can suddenly be gloomy and antisocial. Your first call of action is to try and find ways to address their issues. However, children may not always be open to speaking about what they're going through with you, even if you're close to them.  
Your child may seem depressed, have anxiety, or have behavioral changes. Such issues are very critical and can cause significant damage to your child's emotional, physical, and mental health in the long term if left unsolved. For this reason, you need to find help for your child from counselors.  
These healthcare professionals have the expertise to understand what your child is going through by paying close attention to your child's behavior and any mental health problems they're experiencing. An advantage is that you can get reliable counselors from clinics like Insight Northwest Counseling In Portland OR if you're in the area. 
With that in mind, read below for tips on how to go about child counseling.   
Signs Your Child Needs Counseling
Before seeking help for your child, it is best to know the typical signs that indicate your child needs counseling. Some of them are:  
Difficulty sleeping 

Sadness or grief  

Rebellious behavior (i.e. your child is acting out, often in fights with other kids, or speaking back to you) 

Lack of confidence 

Regressions (i.e. When there are new changes in your family, such as a divorce, a new child in the family, or a move from your current residence, your child might start to bed-wet, have regular tantrums, and become clingy.) 

Having trouble in school from bullying 

Undergoing mental health problems like attention deficit hyperactivity disorder (ADHD), depression, or anxiety  

Social isolation or having trouble speaking to other people 

Averting or eating less  

Speaking of or actually harming themselves 
Most of these signs can present over a long period, and you need to know how to identify them to assist your little one in getting help. Addressing their mental health issues early is crucial to lessen the impact it may have in their everyday life.   
What To Do For Your Child To Get The Most Out Of Therapy
After knowing the typical signs that indicate your child needs counseling, your next course of action is to find ways in which you can help your child get through their problems and get the most out of therapy. Some of the things you can do are as follows. 
Look For A Counselor  
Some of the things your child is going through, like grief, parents' divorce, bullying, sexual abuse, or psychological problems, might be too extreme that they interfere with their daily life. Thus, you should find your little one professional help.  
You need to take time with your search because you need the prospective professional to be somebody you and your child are comfortable with. Seeking help from counseling gives your child an easier time coping with what they're going through, and they can learn how to handle the changes. 
Also, in counseling, your child is provided with a safe environment with someone who won't judge them. Remember, mental health problems and trauma need professionals with the expertise to assist your child with solutions. While at it, check the counselor's training qualifications, approach, and client reviews from the website you'd like to hire your counselor from. This ensures that your child is in good hands. 
Remember that therapy also takes time, so you need someone who can help them for the long haul. Additionally, as your child's immediate support system, you must be patient with their progress until they recover. 
Meet with Your Child's Counselor  
Once you've found a credible clinic, schedule a meeting with the counselors you've shortlisted. It is beneficial to get one who's calm, kind, and patient to handle your child. Through your one-on-one conversation, you can tell if the counselor possesses the qualities you're looking for. If they meet your expectations, you can be assured your child will be safe in their hands.  
During the meeting, you can also talk about what your child is going through. Depending on their diagnosis, the counselor can decide what therapy techniques work best for your child. You can also set short- and long-term goals for the therapy.  
Even if you're having difficulty understanding your child, they can also assist you in comprehending what your child is going through. 
Ensure You Take Your Child For Appointments  
Keep in mind that you may see the results of counseling immediately. It usually takes time and effort to achieve the intended results. So, always find time to take your child to their appointments at the scheduled time. Eventually, when they progress through therapy, your child will return to their old self with better ways of handling their challenges.  
Speak To Your Child Calmly  
If your child is going through counseling, always use gentler words on them even when they make mistakes. It'll help them know they have a positive environment at home, which fosters their recovery.  
Supporting them with positive words makes them feel seen and heard.  
Find Activities You Can Do Together  
Counseling doesn't have to end at the clinic. So, you can proceed with helping your child to form self-care habits that can support therapy. Knowing you're around to assist them is enough to get your child through counseling. So, you can indulge in various activities with them, such as:  
Regular conversations 
Problem-solving 
Drawing or any art-related activities 
Reading favorite books  
Playing puzzles or video games  
Coupling the above tips with counseling can help your child get the most out of their sessions. 
Importance of A Counselor
Your child can benefit from counseling in the following ways. 
Their Academic Performance Improves  
Once a counselor sits down with your child and discovers why they're not doing well in school, their academic performance will gradually improve because all the troubling issues will be sorted out. 
They Become Social  
Counseling can help in improving your child's self-esteem, which goes a long way in boosting their social skills. Slowly, your child can go outside and be with friends without being anxious.  
Counseling Improves Confidence 
Counseling can boost your kid's self-confidence because they usually provide a supportive environment with more focus on what they can do instead of their shortcomings. Through using positive affirmations, your child's confidence will improve. 
They Become Accepting Of Change 
Children take time before they can accept the changes happening in their lives, whether changing residences or going through their parents' divorce. However, counselors can help them get through these changes quickly and educate them on comprehending their life transitions. They'll be able to adjust and be jovial again with the appropriate guidance and support. 
They Can Overcome Trauma  
The reality is that your child may experience trauma even though they're still at a very tender age. Your little one will need someone to teach them that they're survivors and that whatever happened to them wasn't their fault. It'll also give your child a chance to speak about what they went through and have the handy tools to work through the memories should they resurface.  
Such advantages are what your child gains when you take them to a counselor.
Child Therapy Techniques
Child therapy typically involves going through different kinds of sessions depending on what the counselor sees fit. Your child may undergo the following therapy sessions. 
Play Therapy: Through this technique, the counselor assists your child in unveiling the underlying problems. Play therapy is often used because children may not be able to speak like adults about what they're going through. So, the play language is what they understand best. Counselors work with them by allowing them to create scenarios that ultimately reveal what they're experiencing. 
Alternative Therapy: If your child is undergoing psychological problems, alternative therapy can help them improve. Some are exercise, sports therapy, equine sessions, or art therapy.  
Cognitive Behavioral Therapy (CBT): The main aim of this therapy is to change your child's behavior, especially how they think about everyday issues. The counselors help to train your child from thinking negatively to positively. It eventually assists them in better responding to what they're going through. It also equips them with ways of handling challenging situations. 
Trauma-Focused Cognitive Behavioral Therapy (TF-CBT): This type of therapy helps your child to recover from the trauma they may have undergone. It can help them know how to get through the memories should they resurface.  
Each therapy is centered on solving a specific problem your child might be experiencing.
Conclusion
Seeing your little one undergoing traumatic changes in their lives can be painful, especially if they can't speak to you about what's happening. Fortunately, once you notice the telltale symptoms of whatever they're going through, you can talk to a qualified counselor who can help them go through whatever they may be experiencing.  
So, take your time and check for any sudden changes in your child's behavior so that you can seek professional help for them. Also, find a suitable counselor to assist you. Remember, if you don't address your child's psychological problems earlier, they may continue to affect their emotional, mental, and physical health, derailing many aspects of their life.