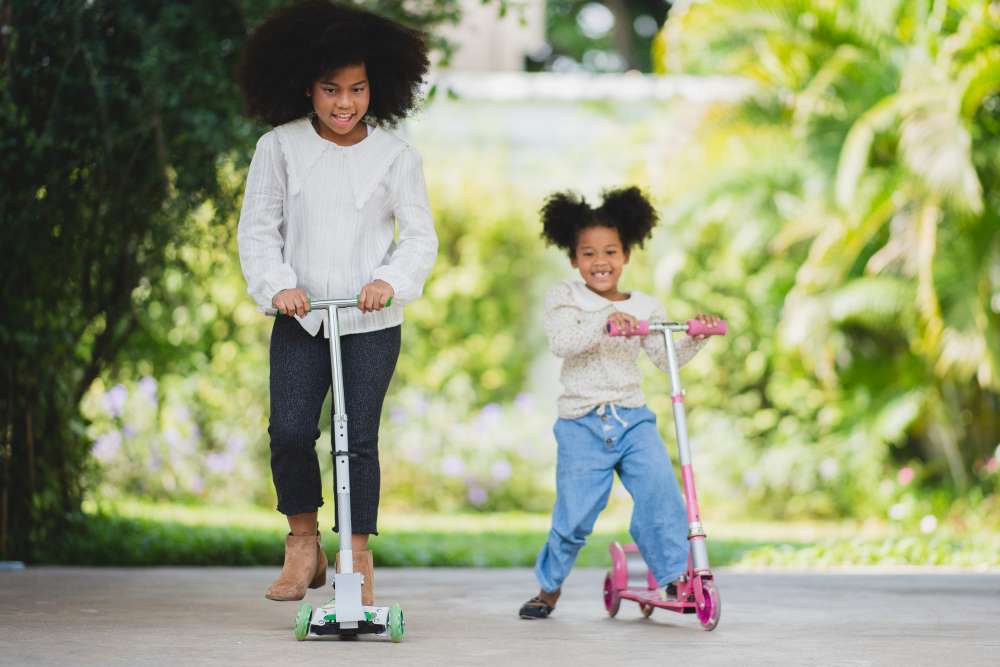 Did you know that many types of ride-on toys are available for children? Whether you're looking for a toy that your little one can use to zoom around their neighborhood or a toy that they can use to exercise their gross motor skills, there is a ride-on toy out there for every child. A critical factor in choosing a suitable toy is understanding your child's needs and interests and considering factors like age and skill level.
If you are looking for ride on toys for 8-10 year olds, there are several excellent options. For example, some kids might enjoy a scooter or skateboard that allows them to zip around the neighborhood, while others might prefer a more rugged ride-on toy like a bike. A balance bike or tricycle might be perfect if your child is interested in learning new skills or improving their coordination.
No matter which ride-on toy you choose for your child, some crucial factors must be remembered. Continue reading for tips on finding suitable ride-on toys for 8-10-year-olds, as well as selecting a safe and high-quality toy that will keep them entertained and engaged for years to come.
What are ride-on toys?
Ride-on toys are any vehicle your child can get on and ride around. They come in many shapes and sizes, from scooters to skateboards to tricycles. Some toys are geared toward more advanced users, while others are made for younger children learning how to ride. They are an excellent way for kids to get outside, have fun, and explore their world.
The below-mentioned are some of the different types of ride-on toys available for kids ages eight to ten:
Ezyroller: An Ezyroller is a unique ride-on toy that helps kids practice their balance and coordination while they zoom around. It consists of a frame with a footplate, handlebars, and a wheel that sticks out from one end. As kids move the Ezyroller forward with their feet, the wheel spins and propels them forward.

Space Scooter: A Space Scooter is another unique ride-on toy that helps kids burn off energy and improve their balance while they zoom around. Like an Ezyroller, it has a handlebar that kids hold onto and a footplate. But it also features two wheels on either side of the frame, which allow kids to perform tricks and turn in a wide range of directions.

3 -Wheel T-Bar Scooter: A three-wheel scooter is a classic ride-on toy that kids love. It features two wheels in the front and one in the back, and kids stand on a T-shaped footplate while riding. They can steer by turning the handlebars or leaning in one direction.

Razor Riprider: A Razor Riprider is a more advanced ride-on toy that is perfect for the child who wants to get some great speed and perform tricks. It has three wheels, just like a traditional scooter, but it also has 360-degree caster trucks that allow kids to perform ollies and other tricks.

Sand Digger: A Sand Digger is a unique ride-on toy that kids can use to dig and build in the sandbox. It features four wheels at the back and a shovel that kids can use to scoop up sand or dig for buried treasure.

Bike: A bike is one of the most classic ride-on toys for kids. It comes in various styles, from traditional bikes with two wheels to balance bikes that help them learn to ride without training wheels. Bikes are ideal for kids who love being outside and exploring their neighborhood or local park.
Factors to Consider When Buying One
Given below are some factors that you must remember:
Age: While a ride-on toy is a great choice for kids of all ages, it's essential to choose one that is appropriate for your child's age. A balance bike or tricycle might be the best choice if they are learning how to ride. Or, if your child is more advanced and looking for a thrill, an Ezyroller or Space Scooter might be the perfect option.

Skill Level: Considering your child's age, it's also essential to consider their skill level. If they are learning how to ride or have never tried a ride-on toy before, it's essential to choose one that is safe and easy to control. But if they are more experienced or looking for the extra mile, you can opt for something with more advanced features.

Interests: Some kids might prefer a more traditional bike, scooter, or tricycle. Others may be drawn to more unique options like the Sand Digger or Ezyroller. So it's essential to consider your child's interests and choose one they will enjoy using daily.
Safety: As with any toy, safety should be your top priority when buying a ride-on toy for your child. Make sure the one you select has all the necessary safety features, like a sturdy frame, non-slip handles, and protective gear. And always make sure to supervise your child while they are using them to prevent accidents.
Durability: A good ride-on toy should be built to last. So when choosing one, look for one made from high-quality materials with a strong frame and sturdy wheels. This will ensure that your child can use them for years without them breaking down or wearing out.
Quality Construction: Of course, beyond just durability, you also want to choose a ride-on toy built with quality construction. This means it should be sturdy and well-made, with high-quality materials that won't easily break or wear out. A quality product will be a long-term investment your child can enjoy for years.
Cost: Finally, when choosing a ride-on toy for your child, you should consider the cost. These toys can range in price from a few dollars to several hundred, so it's essential to find one that fits your budget. Choose a model you can easily afford without sacrificing quality or safety.
Choosing a ride-on toy your child will love is the most important thing. Whether they are into speed, tricks, or just having fun outside with friends and family, there is something out there for them. So take some time to explore the different products available, and find one your child will love for years to come.