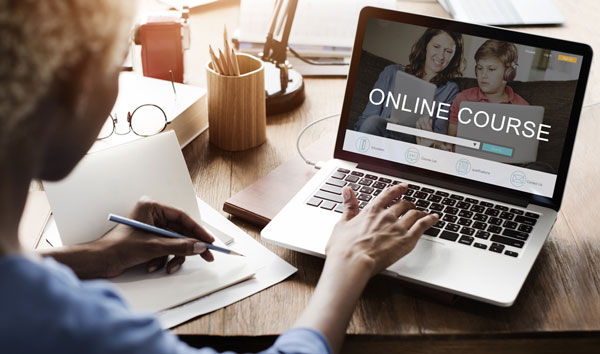 Unlike brick and mortar colleges and universities, online schools can provide flexibility, networking opportunities, and improvement of your technical abilities.
Because you're not required to commute every day or pay for any accommodation, taking online degrees can help
you save money in the long run.
But, regardless of how convenient online schools are, you still have to work hard to successfully earn a degree. Keep in mind that you're still a student. The amount of time and effort you exert in an online school can influence your chance of succeeding.
To help you out, use these tips to make the most out of an online school:
1.  Properly Set Your Expectations
Different people have different notions about online degrees. While some think that online degrees are easier than traditional courses, others believe that a good grade is always guaranteed from an online school.
Before you sign up for an online degree, it's best if you do some research first. If you want to earn an online degree in the marketing field, scout for online schools that provide marketing programs.
How long does it take to complete the degree? What are the possible requirements for the course? How often in a week should you show up in your online classes? These are some questions you should ask yourself to properly set your expectations.
It'll be easier for you to prepare and keep stress at bay when you know what to expect. This information can also help you assess if the online degree you want meets your expectations and skills.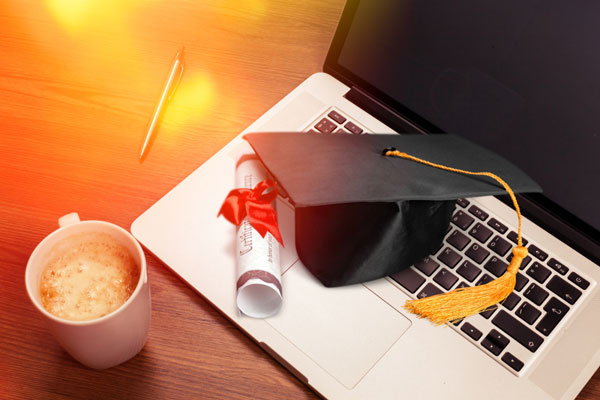 2.  Create Your Own Workspace
Rooms are already provided to students in brick and mortar universities. All they have to do is determine their schedule and show up to the rooms assigned for each subject.
However, online schools don't work this way. You'll be studying and earning your online degree outside of the classroom, which means that a working place is required.
You should look for a specific area in your house and solely use it as your workspace. This area should have access to a strong internet connection and free from any distractions. Noise and social media access should also be controlled in this area.
Your workplace should be accessible to you at different times of the day and shouldn't be used for any other purpose. If your workstation is also utilized as a playpen for kids, you'll have to spend time clearing and setting up the area.
Sharing the space with other people will usually result in stress, friction, and losing interest to study for your online degree.
3.  Practice Time Management
With an online degree, you'll be working on your own. You won't have any professors who'll tell you what to study and when to do it. They won't be breathing down your neck to remind you to submit a requirement before the deadline.
The flexibility of online schools can be very beneficial, but this doesn't mean that you don't have to study anymore. As mentioned, your success in earning an online degree will solely depend on the amount of work you put into.
To avoid complacency in an online school, practice your time management skills. Discipline yourself to block off certain days of the week to study. Keep track of assignments required from you and make sure to submit all of these before the deadline.
It'll be easier for you to excel in an online school and still have time to accomplish other responsibilities when you know how to manage your time. Proper time management allows you to study well for an incoming exam and still meet with your friends during the week!
4.  Take Breaks And Reward Yourself
Sitting in front of a computer for a long period can be stressful. Sure, doing this might help you better understand your lessons, but it's also important not to go overboard.
Facing the computer for hours can adversely affect your mental and physical health. Instead of acing an exam, you'll likely experience a mental block because your mind is too exhausted from studying.
When studying, don't forget to take breaks. You can study for two hours, eat dinner for thirty minutes and then resume studying for another hour. Taking breaks can avoid strain and revitalize your mind to study more.
If you earned good grades from your test, don't forget to treat yourself, too. You can treat yourself by dining at your favorite 5-star restaurant or have a good time with your friends. Rewarding yourself is a great motivation to do more and continue with your efforts!
Be Inspired
Signing up for an online degree is a great way of pursuing your education, especially if you have several other responsibilities on your plate. Students, employees, and anyone who has a stable internet connection can enjoy the wonders of an online school.
Since you're the only person working towards your online degree, it's important to be motivated and driven. Make sure to find inspiration when pursuing an online degree so you can be successful with your efforts!