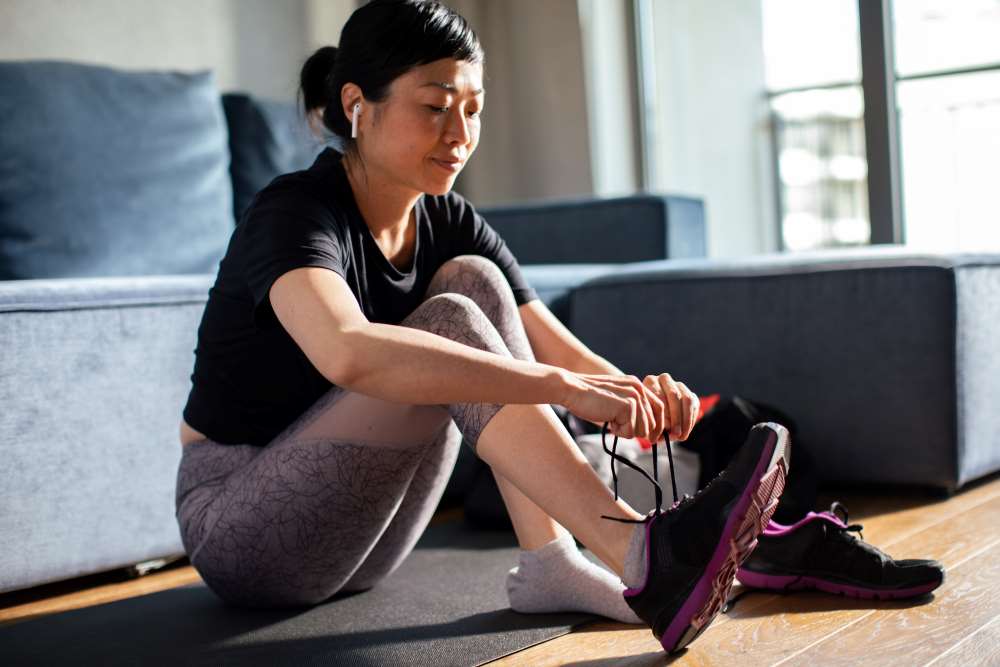 Being a mom is a full-time job, and then some. With a never-ending list of responsibilities and chores, moms often feel burnt out and pulled in a million different directions. In fact, a recent survey reveals that a staggering 74% of mothers feel overwhelmed and stressed with their daily responsibilities. Amidst all the chaos, the importance of self-care can't be emphasized enough. One aspect of self-care that can make a significant difference in a busy mom's day is her choice of footwear.
The right shoes can not only improve a mom's overall comfort, but also help lower stress and alleviate body aches. And contrary to popular belief, busy moms don't need to sacrifice fashion and style for comfort. There are numerous shoe styles that can effortlessly blend fashion and functionality, allowing moms to feel their best while navigating through the challenges of parenting. Keep reading to explore eight shoe styles that busy moms should invest in that are versatile, comfortable, and fashionable, ensuring that moms can feel empowered and stylish, even on their busiest days.
Sneakers
Sneakers are a must-have for any busy mom's wardrobe. Not only are they comfortable and supportive, but they can also be stylish and trendy. Look for sneakers with cushioned insoles, shock-absorbing midsoles, and breathable materials to keep your feet comfortable all day long. Pair your sneakers with jeans, leggings, or even a casual dress for a chic and comfortable look.
Ankle Boots
Ankle boots are a versatile shoe option for busy moms, as they can be dressed up or down depending on the occasion. Opt for a low, block heel to ensure maximum comfort while still looking polished. Leather or suede ankle boots can be paired with jeans, dresses, or skirts, making them a versatile addition to your wardrobe.
Ballet Flats
Ballet flats are a timeless classic that provides a perfect balance of comfort and style. You want to buy flats with padded insoles and flexible soles to ensure maximum comfort throughout the day. They are perfect for a day at the office or a casual outing and can be paired with anything from jeans to dresses.
Slip-on Loafers
Slip-on loafers are a stylish and practical shoe choice for busy moms. With no laces or buckles to worry about, they are easy to put on and take off, making them perfect for moms who are always on the go. Always buy loafers with cushioned insoles and flexible soles for all-day comfort and pair them with jeans, trousers, or even a skirt for a polished, yet comfortable look.
Sandals
Comfortable sandals are essential for warm weather, and they come in various styles that can cater to a busy mom's needs. The best sandals for moms will include cushioned footbeds, arch support, and adjustable straps for a customized fit. Pair them with shorts, skirts, or dresses for a breezy, stylish look.
Wedges
Wedges offer a great alternative to high heels, as they provide height without compromising on comfort. Opt for a pair with a moderate wedge heel and cushioned footbed for maximum support. Wedges can be worn with jeans, dresses, or skirts and are perfect for a night out or a special occasion.
Women's Slippers
Every busy mom deserves to unwind and relax at home, and a pair of comfortable slippers can make all the difference. Look for women's slippers with arch support to provide your feet with the necessary support while still offering the cozy, plush feel that you desire. Slip into these slippers after a long day and feel the stress and aches melt away as you enjoy some well-deserved downtime.
Athletic Shoes
Investing in a good pair of athletic shoes is essential for busy moms who engage in physical activities like running, walking, or attending workout classes. Look for shoes with proper arch support, cushioning, and a snug fit to ensure optimal comfort and performance. A stylish pair of athletic shoes can be worn with activewear, making it easy for moms to transition from daily errands to exercise without missing a beat.
Busy moms don't have to sacrifice fashion and style for comfort when it comes to their footwear choices. With a variety of shoe styles that cater to the unique needs and preferences of moms, it's possible to feel empowered, stylish, and comfortable even on the busiest of days. From sneakers and ankle boots to women's slippers, investing in the right shoes can make all the difference in a mom's day-to-day life. By embracing these versatile and fashionable shoe styles, busy moms can not only alleviate stress and body aches but also boost their self-confidence and sense of style. After all, every mom deserves to feel her best while tackling the demanding role of parenting.