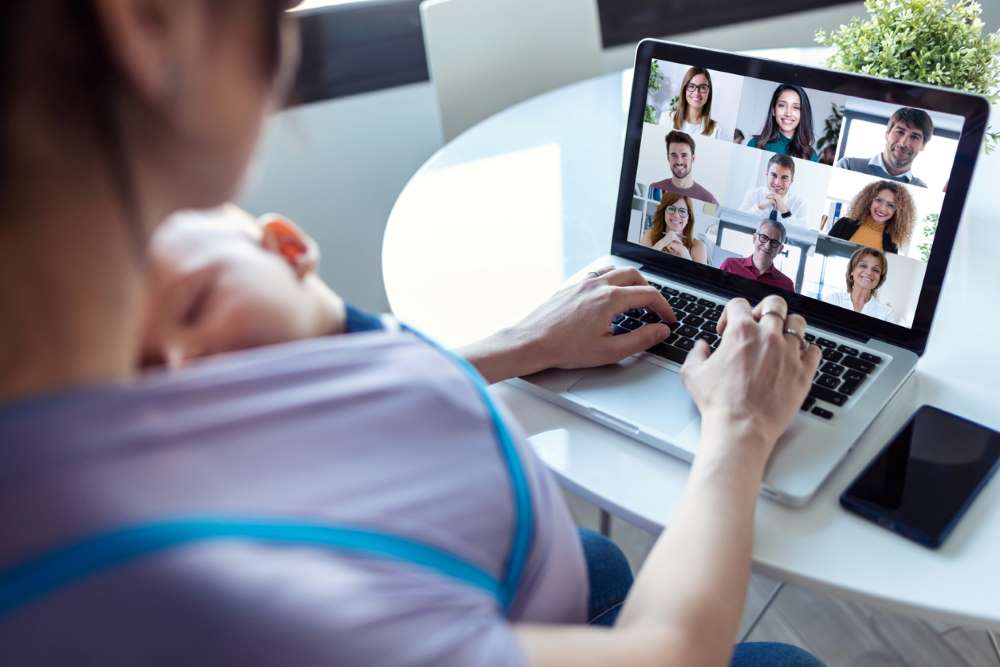 Deciding to start a new career once you have had a baby can be a scary step to take, even if it is the most practical one in cases where your previous job does not suit your lifestyle anymore. When you are a new or soon-to-be parent, finding the perfect job can be extremely difficult, especially when you have to factor in childcare arrangements, your recovery from the birth, and sleepless nights. However, great jobs for new parents do exist, and this article lists some of the most flexible and rewarding jobs that you can head into after the birth of your baby.
Graphic Designer
One of the best jobs for new parents is that of a graphic designer, as graphic designers are often freelance and work remotely, while having a high salary. The freelance nature of the job allows you to take on only as much work as you can cope with, which is an important consideration when you are first getting to the grips with the demands of being the parent of a newborn. Working remotely will even allow you to earn a wage while looking after your baby, enabling you to better juggle both your family life and your career. Not only this, but the best part of how to become a graphic designer is that you can start training to become a graphic designer throughout your pregnancy by taking a higher education qualification in the subject, and some of these courses are even online.
IT Specialist
It is much easier to find a job as a new parent if you are tech-savvy, as this will mean that you can use technology to perform your job from any location, including your home. Not only this, but tech skills are now in high demand due to the increasing proliferation of technology in daily life, meaning that you will not have to spend the first days with your newborn scouring the internet for the perfect job. There are many different types of tech jobs that you can choose from, but one of the most in-demand is that of an IT specialist. As an IT specialist, you will be working with businesses to try to help them to create a tech-savvy and secure working environment, while enabling them to overcome many of the tech challenges that they are facing.
Small Business Owner
If even freelance jobs are not giving you the freedom and flexibility that you need as a new parent, you should consider becoming a small business owner. There are many different start-up ideas for new parents, and these include those you can run out of a home office, such as a baking or crafting company. This small business idea may only be able to generate a secondary income that can complement your main career at first, but, as you begin to build up your customer base, you may be able to move your company on to bigger and better things. One of the great elements of setting up a business in the modern age is the fact that many companies sell their goods online, meaning all you need is a professional website and a social media account to get going.
Consultant
Becoming a consultant is also a great idea as it will allow you to use the skills and experience that you gained from your previous career to be able to help others. Business consultants advise struggling businesses and help them to create a plan to improve their operations. You can be a consultant in specialisms including general business to marketing, and you can either work for a larger company or yourself, depending on which you perceive to be less stressful and demanding. Being a consultant can also be rewarding as you will be able to notice the impact that you have on your clients and on the way that they do business in the future.
Teaching Assistant
The most troublesome issue when getting a job as a new parent is that its hours have to fit in with the nursery- and, later, the school- run. Then, becoming a teaching assistant is a great idea for many new parents as it can allow you to make money while being able to get home in time to pick your child up. Not only this, but education-based workplaces are often understanding of your needs as a parent and will be happy to meet these. Teaching will also give you a great work/life balance as you be able to get weekends and most evenings off to spend with your baby, as well as school vacation. Not only this, but you will be able to work around kids, using many of the skills that you were able to pick up by being a parent yourself.