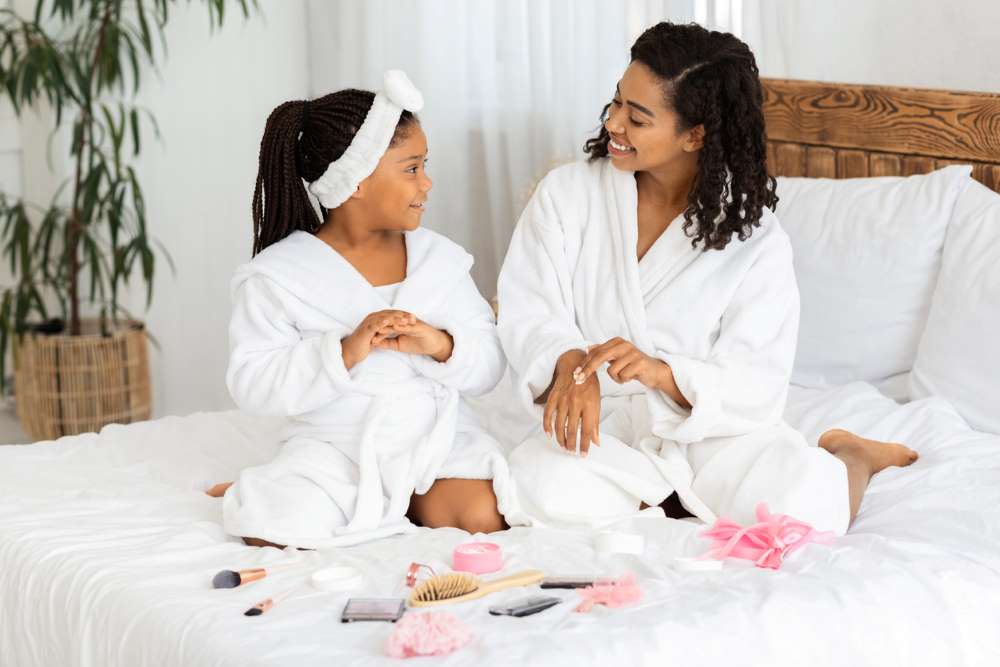 Skincare is an important aspect of your physical health and this goes for teenagers, grown adults, and everyone in between. The truth, though, is that you could talk to 100 dermatologists and probably get 100 different pieces of advice as to the best skincare regimen. 
The basics will stay the same, of course. Generally speaking, optimal skin health requires good nutrition (abstaining from excess sugar and alcohol), regular use of face wash and cleansers, and reducing your stress levels. Many people who take meticulous care of their skin can't figure out why they keep getting acne outbreaks and sometimes it comes right down to bad habits: eating poorly, not getting enough sleep, poor stress management, etc. 
Another important factor in skincare is skin type. A routine that works for one person's skin may not work for you. The following is a list of the best simple and effective skincare routines based on specific skin types and conditions:
Normal skin
Let's start with the most basic situation. Your skin is, relatively speaking, normal. It's not too dry, not too oily, and you don't have any major acne problems. In this scenario, many people (or, at least those who take their skincare seriously) will still use some combination of cleansers, toners, and moisturizers. Some may even add in antioxidant serums and retinol. 
In the morning and at night, use a sulfate-free cleanser as well as a toner. Make sure the toner does not have SD alcohol 40, denatured alcohol, ethanol, and isopropyl alcohol. 
Add to your morning regimen an SPF moisturizer that can protect you from the sun. People greatly underestimate the long-term skin damage caused by everyday sun exposure. 
If possible, get a moisturizer with dimethicone, panthenol, and sodium hyaluronate.
For your nighttime antioxidant serum, look for concoctions that have vitamin C, algae extracts, rosemary, and peppermint. 
Dry skin
If you have dry skin, your regiment will need to be tweaked somewhat. Your primary goal will be to keep your skin hydrated throughout the day. 
According to esthetician Renée Rouleau, "Dry skin has a damaged moisture barrier. Your skin has invisible cracks in it and it allows moisture to escape and irritants to get in more easily."
To combat this, says Rouleau, you will need to apply a mild cleansing lotion in the morning and night. You will also need a morning/night toner to equalize the pH levels of your skin and add more moisture. 
In the mornings only, use a vitamin-rich antioxidant serum to protect the integrity of your skin's collagen. The morning skin ritual should also include an SPF moisturizer. 
At nighttime only, use a retinol serum (one formulated to saturate the skin) and eye cream. Finally, before going to bed, apply some hydrating moisturizer, ideally with ingredients like rosehip seed oil, evening primrose, phospholipids, and anything that can simulate lipids and increase moisture production. 
Oily skin
While all skin types can produce acne, oily skin is a particularly bad breeding ground for it. Oily skin is often genetic and usually accompanied by increased amounts of sebum, which can irritate pores. Combined with the extra bacteria produced by oil, this can easily cause acne breakouts. 
The skincare regimen used by people with oily skin will differ from those with normal or dry skin. First off, you must wash your face several times a day. You might want to add a cleansing gel to these washes but you don't want to apply so much product that you dry out. The important thing is reducing the amount of oil. 
You will also want a morning/night ritual of toner application, ideally an alcohol-free toner with the humectant sodium PCA, geranium essential oils, and witch hazel astringents.
In the mornings alone, use AHA/BHA serum that contains alpha-hydroxy or beta-hydroxy acids. If you have an acne breakout, look for salicylic acid or tea tree oil. Also, apply a zinc oxide sunscreen for the day ahead; this is an antibacterial sunscreen, which is perfect for people with oily skin. 
Finally, in the morning and before bed, use an oil-free moisturizer. Remember, you don't want to dehydrate your skin, you just want to reduce the oil.