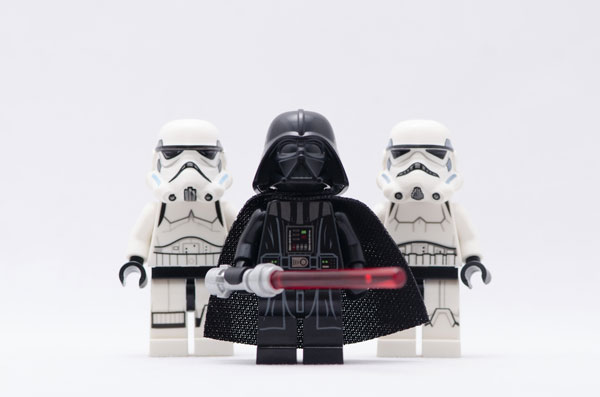 Both children and adults are crazy about LEGO Minifigures. And why not? These character figures are not just for fun, but are also for learning and releasing stress. Have you ever wondered about the rarest and most expensive LEGO Minifigures in the world? If you're a LEGO enthusiast, you'll surely be interested to know. Continue reading below to find out what they are.
Solid Silver C-3PO
This Star Wars LEGO Minifigure was given as a prize for a Star Wars Celebration IV exclusive contest. It is called Solid Silver C-3PO, which was crafted out of sterling silver, and it costs $34,485.95. A LEGO fan and silver sterling fanatic would love to keep this LEGO minifigure with this price point.
2018 Platinum R2-D2
The price of the 2018 Platinum R2-D2 LEGO Minifigure is $33,440.95. The LEGO Group gave two of the five Minifigures as part of a contest. Obviously, these LEGO Minifigures are expensive because they are made from platinum.
2012 New York Toy Fair LEGO Minifigures
The Captain America LEGO Minifigure costs $1,947.50. There were only 275 of these Minifigures that were produced, which were given away at the Toy Fair in New York in 2012. On the other hand, the Iron Man LEGO Minifigure is worth $1,947.50, which was given as part of the 2012 Toy Fair. Toy Fair Minifigures don't have a detachable helmet. The helmet design is printed directly on the head, unlike later versions. Indeed, LEGO is ever innovative with their product line.
Here are the characteristics of these LEGO Minifigures:
The shield that Bucky holds is a much flatter and smaller circle than the final releases. Also, it's made with less saturated colors.
The Iron Man Minifigure has a printed face, which is a classic Minifigure style.
The faces on these two LEGO Minifigures are more serious looking.
The Captain America Minifigure was not the Steve Rogers version. It was the Bucky Barnes version.
14K Gold C-3PO
The 2007 14K Gold C-3PO costs $26,125.95 to $300,000. It is made from pure 14k gold, which was produced as a contest giveaway of LEGO Magazine. There are only five 14K Gold C-3PO Minifigures made and one of these reached a $300,000 bid on eBay.
Wooden Wu Prop
This LEGO Minifigure is worth $104,500.95 and was made exclusively for the movie, The Lego Ninjago Movie. Only four of these Minifigures are in existence, and one belongs to Simon Lucas, who is the famous creator of LEGO Ninjago.
Orange Prototype C-3PO
In 1999, LEGO introduced its famous Star Wars line. The LEGO Star Wars Minifigures started with the Orange Prototype C-3PO, which is now worth $3,867.45 to $4,995.00.
18K White Gold R2-D2
This LEGO Minifigure costs $39,188.45, which was given as a prize in a contest for Millenium Falcon Black VIP Cardholders. The Minifigure was placed in an acrylic case. A certificate of authenticity was also provided with this rare LEGO Minifigure, making it one of the most expensive LEGO Minifigures in the world.
George Lucas Prototype
The George Lucas Prototype Lego Minifigure is rare, so it's worth $2,613.45 to $5,000. It was displayed at the Star Wars Weekend celebration in 2010 at Disney. Only a few of these Lego Minifigures were made. One of these reportedly sold for $5,000 on eBay.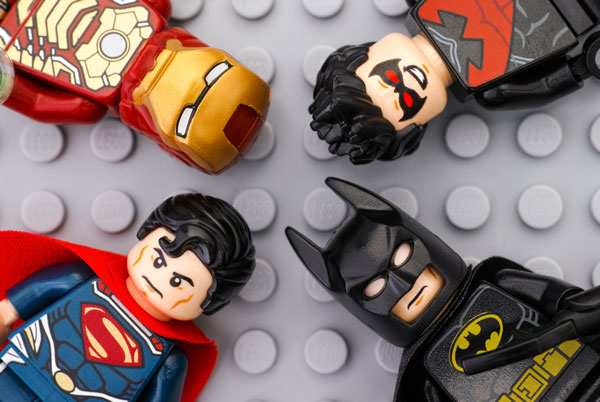 San Diego Comic-Con Spider-Man (2013)
This LEGO Minifigure costs $1,900.00 to $3,500. It is one of the rarest LEGO Minifigures because of its red legs. This was also given in a raffle.
Galileo Galilei and the Roman Gods
The Roman Gods, Juno and Jupiter, and Galileo Galilei LEGO Minifigures are worth $2.2 billion. In 2011, these LEGO Minifigures were sent to Jupiter as part of an educational outreach program via the Juno Spacecraft. It was in collaboration with LEGO and NASA. Scientists are hoping that by studying Jupiter, they'll have a better understanding of how the earth was formed.
LEGO made these figures out of space-grade aluminum for NASA to survive the highly radioactive and gaseous planet, Jupiter. Of course, the price is too much because you have to go to space to find these LEGO Minifigures. The cost to make these is roughly $5,000 and there's a duplicate of the trio as confirmed by LEGO. However, the whereabouts of the duplicate Galileo Galilei and the Roman Gods Minifigures are unknown.
Conclusion
LEGO Minifigures are most sought-after because of their high-quality craftsmanship and popularity. The most expensive LEGO Minifigures cost several thousand to millions and even billions of dollars. Of course, the rarest ones are the most costly, and you also have to ride a spaceship to find them.