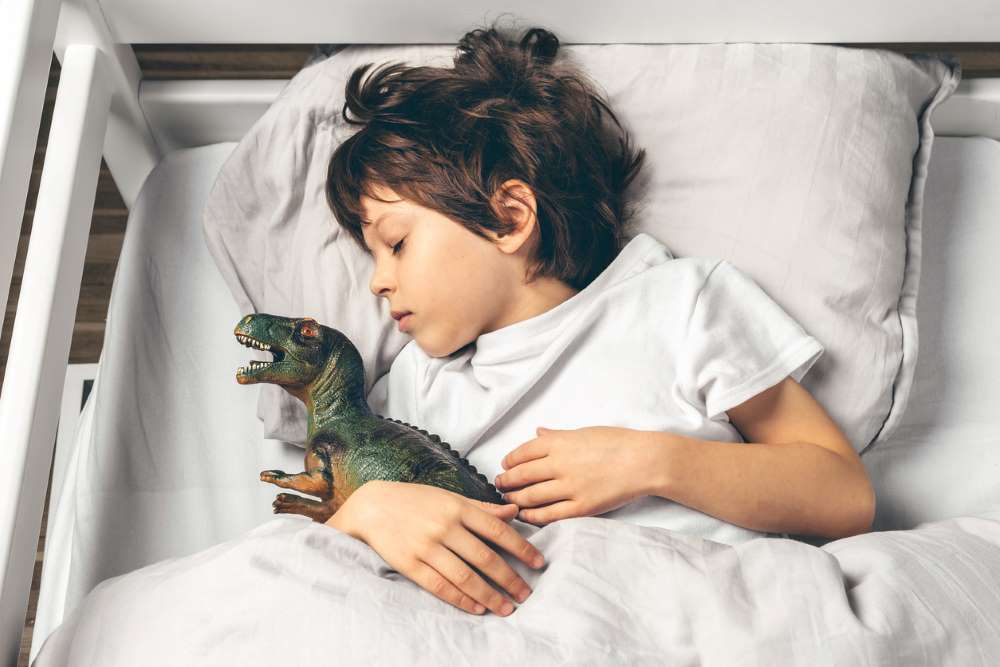 Whether your child is transitioning to another bed or moving to a new room, the mattress plays a crucial part in your child's sleep. Like us, a child's body needs comfortable sleep to function properly. However, children's growing bodies need even more sleep—between ten to thirteen hours—than we do. So, it's important that they get good sleep. The most important way a child can get good sleep is to have a comfortable and sleep-inducing environment, including a quality mattress. So, here is the ultimate guide to choosing the right mattress for your kid.
How to Choose the Right Mattress for Your Kid
Nowadays, you can't just walk into a store and expect to come out happy and satisfied. The chances are that you will end up getting more confused due to the plethora of options available. As a result, choosing a mattress for your child can be very confusing. The array of possibilities is partly because the mattress industry has rapidly developed. The demand for mattresses is growing day by day, and retailers are coming up with new and innovative designs to facilitate their users better. According to Sleepingocean.com, the mattress industry grew by over eight percent during the global pandemic. They have also found that the industry revenue will continue to go up by as high as $22.8 billion over the next five years.
This detailed guide will help you decide on a mattress that's best for you and your child's needs. So, before you head off to buy a new mattress, here are a few things to consider:
Every child has their sleeping preferences. The type of mattress they need depends on their sleeping position and, of course, their body. As a rule of thumb, a mattress that is too firm or too soft is bad for your kid. If you can't decide on a mattress type, consider going for an innerspring or a memory foam mattress. An innerspring mattress has a coiled base to support your child's posture, while a foam mattress prioritizes comfort.
You can also opt for a hybrid mattress. As the name suggests, these mattresses are a hybrid between memory foam and innerspring mattresses. These mattresses are great for pressure relief, as well as maintaining a healthy posture during the night. These mattresses are durable and can withstand some of your child's jumping, just as an innerspring would.
Kids mattresses come in different sizes, from mini crib mattresses to twin XL. You need to determine how much space your child needs to sleep comfortably. Consider not just their height and weight, but whether or not they move around in their sleep or not. Kids that move around in their sleep a lot might need the extra arm and legroom.
If you don't already have a bed, you can consider the sizes from the list below:
Crib

Toddler

Twin

Twin XL

Sleeping Position
As we mentioned above, every child has a preferred sleeping position, and their sleeping preferences determine their mattress type. If they are a side sleeper, you might want to avoid a super soft mattress, as it would put more pressure on the hips and shoulder joints. For back sleepers, a mattress that is too soft or too firm will likely cause stiffness and discomfort. Opt for a medium-firm mattress so that your child can sleep comfortably, regardless of their sleeping position.
However, a firm mattress would be a good option if your child sleeps on their stomach. This way, the mattress won't sink with your child's weight and will support the lumbar spine by diffusing pressure.
As your kid grows, they will perform every kind of experiment on every piece of furniture you own. So, it is better to plan ahead and get a mattress that will last you a few years, at least until your kid grows out of their experimental phase. An innerspring or a hybrid mattress is a great option when it comes to durability.
While we are on the subject of mattress longevity, you might as well consider buying a waterproof mattress. So, whether your kid has an accident or spills some juice on the bed, your mattress will remain easy to clean and maintain. You can also buy a waterproof mattress cover at a much lower price.
Your kid will be spending a lot of time on their bed, which means direct contact with their mattress. We all know that bacteria, dust, and mites can accumulate in the mattress over time. If the mattress quality isn't up to the mark, it will gather more toxins, germs, and dust over time. This can negatively impact your child's health. Another thing you should look out for is VOCs. Mattresses made of artificial materials often give off volatile organic compounds that your child's body can easily absorb. As a result, this can cause different skin conditions and escalate any allergies that your child might have.
So, the best option here is to opt for a mattress with organic components. There are many options available in the market made up of organic cotton or bamboo. It is essential that you invest in a quality mattress so that your child's health isn't compromised.
Conclusion
Finding the right mattress for your kid can be a challenging task. That's why we've put together the ultimate guide to choosing the right mattress for your kid. We hope this guide helped you get an idea of what to look for on the market. Remember, the safety and comfort of your child should always come first.