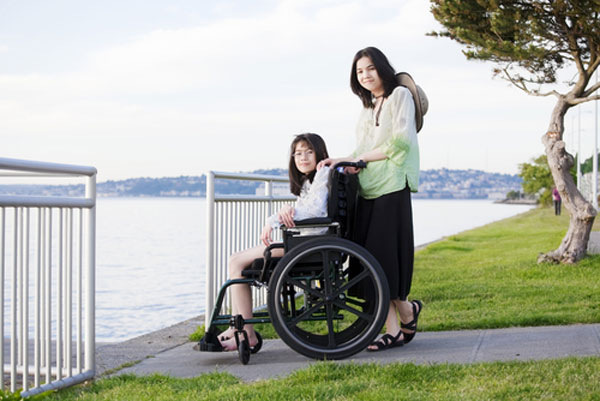 Accidents may take place at the expense of your child's well-being. Despite the unfortunate event, you need to consider the possible options to help your child cope with the dysfunction. Don't panic as your child may copy the behavior. Maintain a clear mind while you think of the possible steps you can do for the benefit of your child. Read through the options available for you to take when your child becomes disabled.
Coverage Options
Many parents consider financial support as the first factor to think about for their children with disabilities. Seeking coverage options for long term disability can help shoulder costs regarding medical expenses. Insurance plans may take numerous forms and coverage may come with distinct advantages, features, and restrictions.
Two primary classifications exist for financial security plans for disabled children and their families:
Private Insurance: Choices include indemnity insurance and managed care insurance.
Non-Private Insurance: Parents of children with disabilities include Medicaid and Children's Health Insurance Program (CHIP).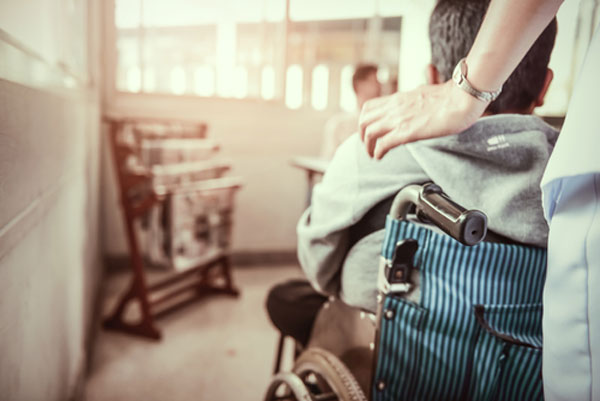 Private Coverage Options
Private insurance institutions may distribute health insurance to policyholders. Employers may set the coverage options, or they can give policyholders the freedom to choose the features for the security plan. It's vital to know the benefits and costs of the insurance plan to understand the financial care for children with specific impairments.
Indemnity Insurance Plans
Indemnity insurance, also called "fee-for-service" plans, allows policyholders to decide who gets the coverage. Insurance companies shoulder a set portion of the total medical charges of the person registered in the policy to gain financial help. Indemnity plans offer great flexibility but may require more out-of-pocket expenses in comparison with other private insurance policies.
Indemnity plans may also come with ceilings for the claimable amount of money over a lifetime. Hence, this option may not be ideal for people with long-term disabilities.
Managed Care Insurance Plans
The coverage offered by managed care plans differs depending on the policy elected and the involved parties. There are three managed care programs to choose from:
Health Maintenance Organizations (HMO): A network of healthcare professionals provides a range of services to people in need of healthcare services. Opting to seek healthcare outside of an HMO network may lead to expensive treatments.
Preferred Provider Organizations (PPOs): Members of PPOs allow policyholders to see any physician in the system without the need for a recommendation from a primary doctor. For example, your child may see a hematologist in a PPO network without seeing their primary physician first.
Point of Service Plan (POS): POS plans combine certain aspects of HMOs and PPOs. Similar to PPO plans, POS policies may allow for out-of-network care but at a higher price. PPO insurance providers may cover a small portion of the cost in this case.
Non-Private Coverage Options
Individuals who don't receive insurance plans from their employers may still give healthcare benefits to people (including children) with the help of non-private coverage options. Non-private insurance organizations offer programs to a broader consumer base. However, coverage from these insurance companies may have limited coverage based on specific factors like annual or monthly income and financial requirements. Individuals who wish to give non-private healthcare insurance plans to their children with disabilities may choose from the following options:
Medicaid: This public health insurance is funded by the government. Medicaid helps low-income families, elderly individuals, pregnant women, and people with disabilities. If a person is eligible for Medicaid, they can gain benefits like laboratory, x-ray, home health, nursing facility, and health center services.
Children's Health Insurance Program (CHIP): CHIP works with Medicaid and other independent programs to provide health coverage for children. Coverage options from CHIP differ for varying conditions but may be adjustable based on the state.
Know Your Rights
The Americans with Disabilities Act of 1990 (ADA) and the Rehabilitation Act of 1973 protect the rights of people with disabilities. These laws require that doctors who help women with pregnancies, state child welfare agencies, and public and private adoption organizations should offer fair treatments to people with disabilities. Also, these institutions should make sure people with physical or mental impairments can do the same things in offered programs as people without disabilities.
You can also help your child retain or improve their quality of life at home with property modifications. Housing providers cannot refuse reasonable changes to dwellings because of the Fair Housing Act. Last, always make sure to tell your child that you'll be there for them no matter the circumstance. Your child requires the love and guidance of their parents the most during a time of need.