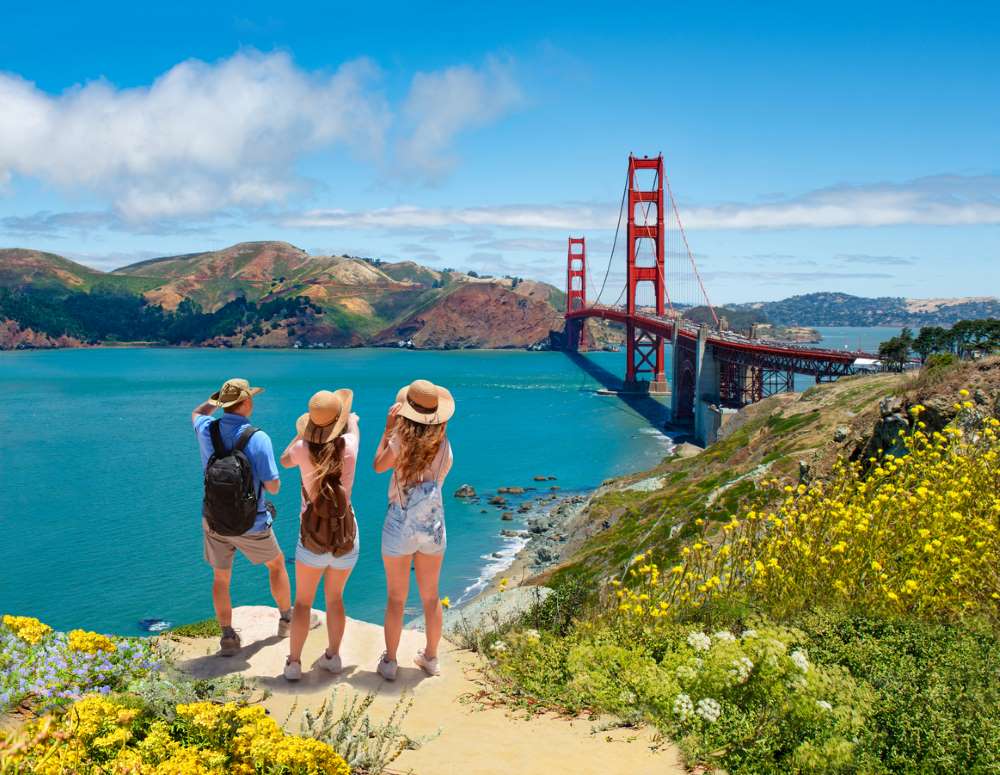 San Francisco is a visitor's paradise. It's also a great place to bring a family. If you're going to come by, you'll want a fabulous family-friendly place where you and your family can enjoy all that San Francisco has to offer on your next vacation together. There are lots of different types of accommodations, and you can find plenty of places right in the heart of the city. 
The Mid-Budget Option
A mere ten minutes walk from Pier 39, Riu Plaza Fisherman's Wharf is a good fit with parents looking for a mid-budget option that still offers all those marvelous bells and whistles. This location makes it easy for families to see many attractions, including the sourdough bread factory and several local museums designed for children. Each private room has a desk and chair, as well as updated linens and lots of space for kids to take a nap. During the winter, there's a lovely series of fire pits where kids can warm their hands and relax with mom and dad. Summer is also nicely provided for here. An outdoor pool offers fun for the entire family and time to splash after a day of walking the regional hills. 
The Extreme Luxury Choice
Located in the heart of the Union Square district, The Four Seasons is an ideal place for the family in search of a place that has everything any family needs right there. This is one with spacious suits that let the kids immediately fall asleep after a long day exploring the city. Enjoy amazing views from many floors and fine cuisine onsite as well as right nearby. The central location makes it easy to see anything you want to see in the area and get home in time to watch your children's favorite movies before they go to bed. Ample public transport options include several BART lines and the locally famous cable cars. 
The Traditional Choice
The Fairmont San Francisco has long been a landmark. This large hotel is Nob Hill and right near Chinatown. The hotel offers many types of accommodations, including suites as well as spaces with more than one queen bed and pull-out sofas, so everyone has a place to sleep comfortably. This is a good choice for those with older children who can appreciate a luxurious stay with highly superior service. It also serves as one of the ideal hotels for teams looking for spacious and comfortable lodging options. If you love heights, pick an upper floor. Admire views that spread from the Golden Gate Bridge to Oakland and beyond. 
The Classic San Francisco Experience Choice
Built over a century ago, The Chateau Tivoli is a classic hotel with a long and impressive history. With less than a dozen rooms, it offers a chance for adults and kids alike to get to know staff and enjoy very individualized services. Begin the day with a lavish homemade breakfast in SF that sets your family up for the day ahead. It's in the Fillmore District on Golden Gate Avenue. That allows your entire family a chance to retreat in a relatively less busy place that's quieter than much of the area. Given how many famous guests have stayed here over the years, kids can see living history. Have them research historical figures who have chosen to stay here in the past like Mark Twain and Lily Langtry. 
The Nautical-Themed Choice
Situated in historic Jack London Square in Oakland, The Waterfront Hotel is a good choice for the family that loves the ocean and wants to be near it. Many of the rooms have useful amenities, including balconies and in-room fireplaces. Exploring Oakland and the surrounding area is even easier with a shuttle that runs often. An onsite outdoor heated pool offers plenty of fun in the morning or evening.