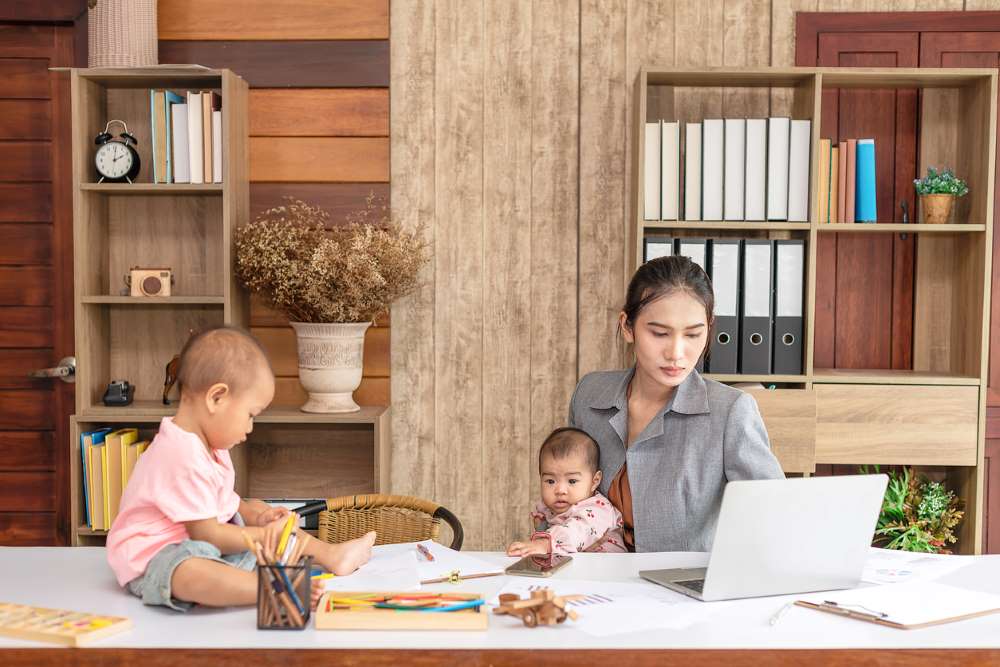 Being a parent is definitely not an easy task! Many parents find themselves frantically juggling their day job, housework and looking after their kids which can leave them with no free time for themselves. Some parents may even give up their jobs to devote more time to their children and put a firm stop to any career goals or business ventures. However, just because you may have extra tasks on your hands does not mean that you have to give up any dreams of running your own business. Home-based franchises open the doors for busy parents to own the business of their dreams whilst remaining at home so that they can spend time with their children. Many of these franchises are low-cost, fairly easy to start and can fit well around family life. If you want to know more about starting a business, you can find relevant information at companyincorporationmalta.com. This article will tell you exactly why home-based franchises are fantastic opportunities for parents.
Low investment
As parents, investing in a new business poses more risks than for people who do not have a family. This is because more people depend on your income and finance, so it is important that you don't risk losing your money on a venture that won't work. Many of the home-based franchises for parents can be bought with a very low investment. For example, some franchises may only need as little as £5,000 initial investment whilst offering the potential to net franchisees a six-figure income, so this investment can be earned back very quickly. Home based franchises are low-cost because they do not require the maintenance or purchase of a location when starting up. Investing in low-cost franchises such as this will minimize the risks involved with starting your own business and will allow you to save money for your family.
Just because they require low investment does not mean that these home-based franchises will skimp on proper training or guidance from professionals. Most franchises will provide extensive training to all of their franchisees. Don't forget that they'll be depending on you to bring success to their brand name in your area, so your success is their success – they'll want you to achieve. Many home-based franchises offer the same support services as location-based franchises to all of their business owners.
Flexible working life
One of the best parts about owning a franchise is that you can choose the hours that you work. For parents, this means that running a franchise can work around parent duties and time spent looking after the home. You will be able to fit your job around your lifestyle instead of the other way around. You could pick up as many or as few clients as you like- you are completely in control.
Flexible hours also mean that parents can take back their social lives and have more free time to enjoy the profits that they will make from their business. By owning a home-based franchise, you will be able to go on more holidays, date nights, brunches with your friends and doing this will not impact the amount of money that you make.
Remote work
Many home based franchises can be run from your laptop which means that you can take your work anywhere. This is great for parents who may need to be running around after their kids or may need to stay at home for the majority of the day. The ability to run your business remotely means that you could work for an hour or so in a coffee shop whilst your children are at their swimming lessons or in between school runs at home.
Home based franchises can often be run as a management type business as well. With management franchises, you or your franchisor's head office team, will hire staff that carry out the work – be it cleaning services, plumbing, or windscreen repairs. Management franchises are great for parents because they enable the franchisee to manage the staff, and the operation of the business, without getting their hands dirty, therefore making it a great business to run from home – or anywhere. You'll be able to make a profit from the business without actually carrying out the services that you offer. You will have more time to focus on your lifestyle and your family, with no obligations to be at a certain location for a certain amount of time.
There are a wide range of home based franchise opportunities out there which are perfect for parents. We hope that this guide has helped make your potential perfect career clearer.