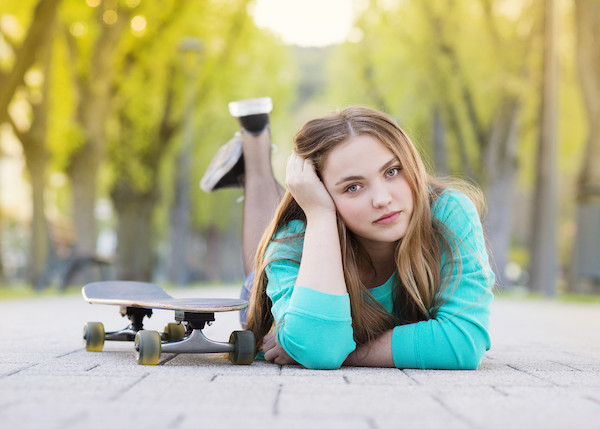 Confidence is a feeling that you will have success or make the right decisions in life. The belief comes from the inside and reflects outward as you make your stance about the issues clear. Self-esteem reigns supreme in the realm of confidence. Such is the reason why you must teach your teen daughter about the importance of growing her confidence. Here are a few methods that can help.
Give Your Daughter The Tools To Feel Confident In Herself
A recent survey reveals 70% of women in the United States use hair coloring products. The focus of self-esteem should not be on superficial things such as physical appearance. There is, however, nothing wrong with letting your teen indulge in a bit of makeup and hair products now and again. Check out skorbeauty.com/makeup/eyes/the-best-makeup-tips-for-each-eye-shape to get started!
It may also be a good idea to give the tool of healthy living. Exercise and proper eating habits can lead your teen to feel confident in herself because she knows she is taking care of herself properly. Practicing wellness may also prevent your daughter from exploring dangerous options and developing unhealthy habits.
Model Confidence
It is one thing for you to teach your teen daughter about the importance of positive body image and positive self-esteem. It is quite another thing for your daughter to see you model the behavior that you deem healthy.
Teaching your teen about confidence requires you to lead with actions. Illustrate the importance of wellness that includes accepting your body image as perfect regardless of size. Show your daughter through your lifestyle that makeup enhances natural beauty by going without cosmetics now and again. Your teen will be more inclined to listen to the lessons you provide about confidence when she sees you exuding the behavior in your own life.
Talk About "Normal" Things To Feel Insecure About And How To Move Past Them
According to the American Academy of Dermatology, over 50 million people in the United States have acne. Approximately 85% of those with acne are teenagers. Acne causes insecurities because of its ability to temporarily scar your face with bumps that take days to go away. Severe cases of the condition may even require a special procedure and leave dark blemishes that take months to disappear.
It is normal for teen girls to feel as if an acne breakout will ruin their popularity at school. You can bolster these critical moments by making a discussion about how your daughter feels is normal. Encourage your teen to express her feelings and self-doubts so that she can ultimately move forward.
Acne is just one example. Body image, hair color, and puberty-related growth are a few more typical areas that teenagers feel insecure about. Talk to your teen about how it's normal to feel insecure as their body is changing. Present your daughter with tools to help her move past them.
Compliment Her Brains and Confidence — Not Her Appearance
There is nothing wrong with your daughter dressing to impress. In fact, self-care and physical appearance go together. You should, however, make it a practice to focus more on the inner parts of your teen instead of her outward appearance.
Consider complimenting her when she does well in school more than shedding light on her ability to pick out the right outfits. Also, highlight the moments when her confidence is evident. Such complimenting will inspire your teen to maintain high self-esteem.
Encourage Your Teen To Find A Part-Time Job To Gain Valuable Skills
Statistics from 2017 show that businesses owned by women employed nearly nine million people that year. Many women entrepreneurs may have the confidence needed to lead because of their decision to start working as teenagers.
Your daughter can learn the importance of teamwork along with other pertinent life skills at a part-time job. She also will have the satisfaction of knowing that she works to earn the money she spends instead of relying on your money to see her through in life. Your daughter can gain confidence by practicing and enhancing her social and money management skills through a quality part-time position in your community.
Allow Your Daughter To Find Her Passions and Personal Image
It is crucial that your teen understands that her life is her own, and she only needs to meet her own expectations. You want to express the importance of hard work along with other core principles while also leaving space for her to explore her passions and grow in them.
Confidence can lead to finding the best opportunities in life. It is important that you establish high self-esteem in your daughter now so she does not have to deal with the results of low esteem during her adult years.