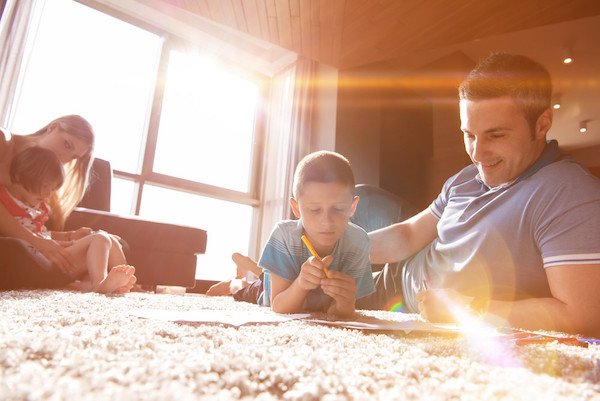 When you think of the summer season, a lot comes to mind. This includes taking vacations, going away on trips, taking walks, or spending time at the beach or the pool. Security measures are not something that comes to mind. It is good to note that just as the season has changed, so has a threat to security. Here are a few security tips you can incorporate into your home this summer.
Lock Your Windows and Consider Glass Doors
Windows are known to be the easiest points of entry for burglars. To ensure security for your home, use locks for your windows, especially those on the basement and first floor. If unable to get locks for all your windows, remember that security cameras are most effective and help control burglary in your home.
Glass doors are a great enticement for burglars. They know that all they need to do is break the glass and get into your home. Do not make entry into your home easy for thieves.
Inspect Your Home
You may be living in a home and not sure that it is secure enough. You can contact police in your area and have them come do a thorough inspection. Police are known to respond to up to 38 million alarm activations in a year. They will point out areas in your home that are most prone to the risk of theft.
Keep Valuables Out of Plain Sight
Leaving your doors and windows open gives a chance for outsiders to view your valuables. If you have expensive items in your home such as computers, tablets, laptops, and other valuables, always keep them locked securely in safes to avoid loss through theft.
Install a Smart Home Security System
A smart home security system is very effective and helps to keep your home secure. With real-time monitoring of all activity that goes on in your house, including any suspicious activity, you can be sure to keep burglars at bay. Homeowners spend more on home improvement projects than home maintenance projects. For every $1 spent on home maintenance, homeowners spend an average of $5 on home improvements. Therefore, consider the installation of a home security system a necessary and worthwhile home improvement and investment.
Avoid Posting About Vacation on Social Media
Most people you know or are friends with are following you on social media. Letting them know that you are away from home gives burglars a chance to break in and steal. You can share the happy moments of your vacation after you return.
Make It Look Like You're Always Home
Consider installing a smart security system for your home. This can help to activate remote activities happening around the house, even when you are away. This makes it difficult for outsiders to know when you are home and when you are not.
Keep Your Second Floor Safe
Securing the first floor alone is not enough. Consider doing it for the second floor as well. You can add motion lights that go on in case of movement. This will make any outsider who thinks of creeping into your home think there is always someone in your house.
Use Common Sense
You should know everything that concerns your home. This includes all entry points and places you feel would give burglars easy access. Avoid letting yourself become the next victim or easy prey.
Remember that your home is where you and your family spend most of your time. It is important to note that, more than anything, security measures should become a priority on your summer to-do list this year.