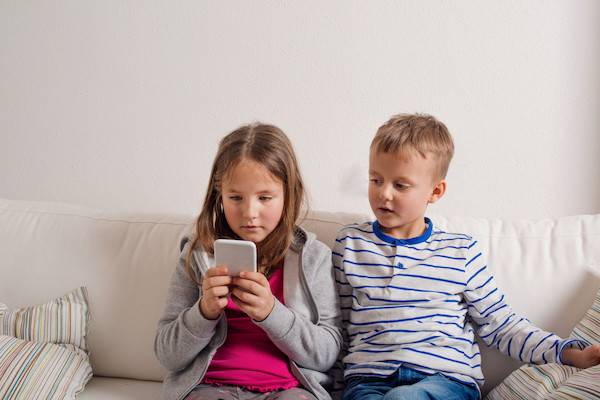 As warmer weather arrives, your kids may only want to stay inside, use their computers and phones, and miss out on all the fun activities that summer has to offer. However, it's important to keep the changes of the last year in mind. It hasn't been easy for children and teens to get outside and enjoy their favorite activities for quite some time. It's important as a parent that you model positive choices for them as you help them acclimate to doing more activities outside the home.
That said, you don't want your children to waste all that this season has to offer! Let's look at some ways to help your kids ditch their devices and work on doing things a little differently this summer.
Plan a Media-Free Day
As a culture, our reliance on technology was dramatically influenced by the COVID-19 pandemic. The average data usage per day throughout the U.S. jumped from 12 GB in March 2019 to 16.6 GB in March 2020, which is a 38% increase measured across every type of device. However, this dependency on tech can have real-life consequences, leading to eyestrain, headaches, poor posture, and even attention issues. Keep these negative impacts under control by planning one day a week for your family to unplug. Rest your eyes and plan activities that don't involve high-tech devices. You may be pleasantly surprised at just how creative your kids can be!
Set a Limit on Electronics Use
It's important to plan to take breaks from electronics use so that everyone in your family can stay healthy. At any point in time, 10-20% of the U.S. population will be experiencing neck pain or headaches and more than 50% of Americans will see a doctor for neck pain at some point this year. Taking frequent breaks and having overall limits for electronics use in your home can help limit eye strain, "tech neck," and other health issues that too much screen time can cause. Work together to come up with a limit that makes sense for everyone.
Plan Time Outdoors
An estimated 67% of people who pay for gym memberships never actually use them. Luckily, you don't have to visit the gym to get a healthy workout in. Just spending some time outdoors can be enough for you and your kids to stay active, while you help them learn about their local environment. Consider trips to local parks or nature preserves, visiting the playground, or walks through the city. These are all great ways to get outside and get moving for a bit each day.
Read Physical Books
Make it a priority to read print books in your home. Model this for your children so that they can see you reading as a regular activity. If your kids are young, consider picking out a read-aloud book that everyone can enjoy together. Reading books in print helps improve your child's reading comprehension, improves their vocabulary, and develops their imagination.
Create a List of Screen-Free Activities
As you begin to limit screen time in your home, chances are that your children will begin to express their displeasure. Often, one major issue is that kids are bored and have trouble coming up with things to do on their own. To stave off this issue, consider creating a list of screen-free activities that your kids can do. This will help them stay entertained, so they won't need to focus as much on the screen time that they're missing.
Getting your kids to spend more time outdoors this summer will likely take careful planning, as well as some creativity. However, if you spend time setting things up in advance, you can help your kids have a summer with less tech and more fun.