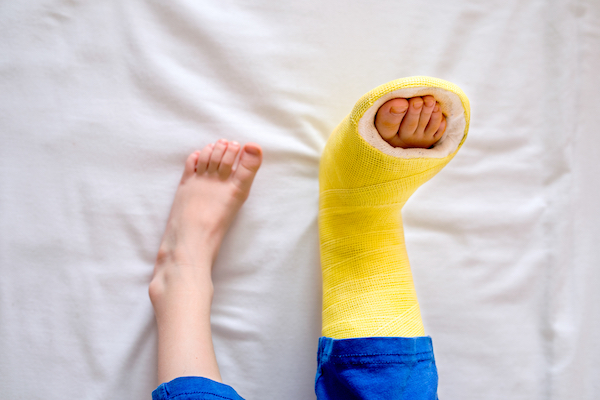 Is your child struggling after a severe injury, and you aren't sure what you can do to help? It may be essential for you to research a few different options and to find those that make the most sense for your needs. The following choices should help your family and make life easier for everyone by allowing your child the opportunity to recover in peace and comfort.
Make Them Comfortable
After an injury, your child is going to want to be as comfortable as possible. Give them plenty of blankets, ensure that they stay hydrated, set them up with a television and some books, and ensure that their injured body part is protected with a case or another item.
And if your home isn't one of the 84% of those in the country with air conditioning, you may want to put a small window unit in their room during the summer. You can then take it out if you transition to winter and they are still recovering from their problematic injury during these months.
Spend Time With Your Child
There's a good chance that your child may find that they need more family time, especially with you, after an injury. They are going to look to their parents for that support and will crave attention. Sit down with them, play games, watch movies, read, or do anything else that they want to do.
Sitting with your child helps give them emotional support. It can also help cut back on your costs by minimizing potential new injuries. In this way, you won't have to reach out to any of the 5,965 insurance companies in the nation, as of 2018, to get financial support.
Let Them Rest
If your child feels tired and needs rest, keep them home from school for a few days and let them sleep. Injuries are often quite emotionally traumatic and require a child to relax for a few days to recover. You can always get their homework from the school or have someone from your family help you out.
Don't wake them up at the crack of dawn if they need to sleep in, and encourage them to nap if they feel the need. Doing so should help to make the recovery process more accessible and encourage your child to let their body get the sleep and rest that it needs to bounce back from injuries of any severity.
Allow Friends to Visit
There may come a time when your child gets sick of spending time with you and needs a change in scenery. That said, it is not a good idea to let them go exploring or hang out with friends outside your home. They're going to need to stay close to home and limit their movement for a while.
So, what can you do to help your child? Encourage their friends to visit and hang out. Ensure that they stay at home and place nicely. They can watch movies together, play board games, or enjoy video games. If your child is in physical therapy for their injury, which is something your child's doctor may recommend because it can help cut back on treatment costs by up to 72%, then follow the physical therapist's orders when it comes to playing. You'll likely need to discourage wild physical activity until your child is recovered.
And make sure that you keep them on a pretty reasonable schedule, as going through various steps calmly helps make them feel better. For instance, they should have regular meals, scheduled bath times, and more that make their life feel more structured and safe. Doing so also helps you feel safer about their recovery as well.
Taking care of your child after an injury won't be easy, but it's manageable. Be sure your child gets plenty of rest, utilizes their medical resources, follows doctor's orders, and listens to you. Then, your child can heal and you can move forward as a family.