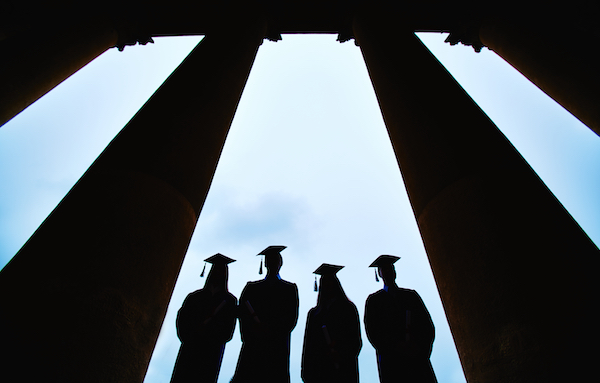 Raising a strong and skilled family is more rewarding when your children achieve great success. However, many young ones need a little point in the right direction to choose a college program that fits their needs. Helping your child in this situation requires understanding their interests, their personalities, and the kinds of career paths that would make the most sense for them as an adult.
Consider Healthcare for the Caring Student
Is your teen someone who wants to make a positive difference in others? Then, you might want to steer them towards a health-based career. Jobs like nursing, pediatric health, and even research can provide rewarding career paths for many students interested in this career path.
However, dentistry is an underrated option that may appeal to many teens. For instance, they'll have a steady supply of clients who need their care. Even better, most dental practice sales (or transfers of dental practices) are made within 150 days of initial listing. As a result, your teen can likely get into business quickly.
Teaching for the Child-Oriented Young Adult
Does your graduate love to work with children or plan on having many children? Then, you might want to get them into an educational college. Teaching remains in high demand, with many states suffering teacher shortages. As a result, those who do get jobs often get higher pay and excellent benefits.
Many students may even progress to career paths like counseling or administration. As a principal or superintendent, they can make more money and help the students in their area thrive. The consistent high need for this type of career makes it a great option for many.
Examine Engineering for the Hands-On Child
If your teen loved playing with LEGOs, creating worlds in Minecraft, or designing new machines for fun as a child, you should steer them into engineering. The world needs great engineers with strong minds capable of handling a myriad of unique design steps.
For instance, 3D printing will be a huge deal that needs great engineers to execute appropriately. In a recent survey, 79% of all companies believe that 3D printing for parts and goods will double in the following three to five years. And young engineers can help fuel that to a higher level.
Post-Graduate Work May Be Great for the Intellectually Minded
Is your child someone who just loves to learn and who continually expands their understanding of the world around them? Then, consider post-graduate career paths for these intelligent and thoughtful teens. Post-graduate work helps to prepare them for a career as a college professor or researcher.
In this way, they can stay in an environment they love (college) and thrive. Many creative people get their post-graduate degrees and teach to focus on music, writing, or other creative fields while still making enough money to live very comfortably.
Research Law School for the Legally Minded
Lastly, you may want to consider finding a law school for a civic student. Lawyers can take on many different roles and work in a variety of fields. For example, some attorneys work strictly as defense professionals, while others specialize in family law and other legal needs.
That high demand explains why, in 2012, 1,268,011 U.S. citizens were licensed and practicing lawyers. Moreover, that number has only increased in recent years, showing that the demand and need for these legal professionals are as high as ever throughout the nation.
Talk to your family and your teen when helping them pick a great career path. Working together allows you to control this situation and helps your child achieve more as a person. Just as importantly, it will produce the kind of coherent educational and financial situation that makes families like yours thrive. So get out there and start talking to colleges today!