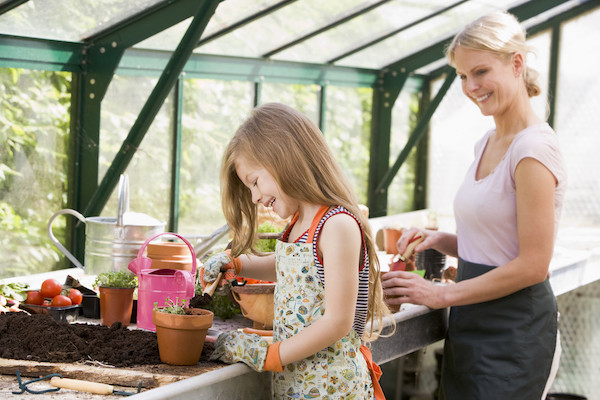 The reasons why the environment is so important are endless. In efforts to preserve the health of the planet, it is important to also teach children to be eco-friendly because they are the future. Here are some suggestions on how to teach children to be eco-friendly.
Spend Time With them Outside
Most of the time, kids are probably preoccupied with electronic devices. Planning to go outside to do different activities allows your kids to gain an appreciation of the outdoors. Some great outdoor activities are having a picnic outside, taking a walk, or playing soccer. All these activities would be very fun for the kids. You could even plan a trip that is centered on the environment to allow them to further appreciate nature with all its beauty.
Start a Garden
Gardening will help your kids connect better with nature and teach them about the organic growing of crops. Home gardening is great for the environment because it is free from chemicals and will improve the health of your soils.
Encourage Them to Save Water and Energy
As the parent, switch off lights that are not in use, buy energy-saving lights and ask the older kids to install them. You could also encourage them to close the tap whilst they are brushing their teeth, discourage unnecessary flushing of the toilet, and also limit the amount of water used during bathing and doing laundry. It has been noted that large-scale laundering results in over 30 million gallons of dirty water annually which further highlights the need to save water. Drinking tap water that is completely safe is another way to reduce the littering that is caused by plastic bottles.
Teach Smart Spending Habits
It is very easy for your kids and even you as a parent to order a lot of unnecessary things that may not be used. The fact that around 2,760 parcels are transported almost every second just shows how much people are ordering. So, making wise purchases as a parent will also teach them to do the same.
Recycle
Firstly, get separate bins for different materials as a guideline for them. With almost a third of paper being manufactured using reused material, the importance of recycling becomes even clearer. You can also show them some fun things to make like pot plants from glass and plastic bottles. You could also do paper mache projects that are very fun for them but also act as a teaching mechanism simultaneously.
Use Natural Products As Cleaning Detergents
Most of the products you use to clean your house are very hazardous to the environment because of the numerous chemicals. So, switching to more natural products like vinegar and soda will help to keep the environment healthy. Involve your kids in the cleaning process and give them small tasks so they can see that these natural products are just as effective as the chemicals that they may be used to.
Donate Items to Local Charities
Ask your kids to gather the things they no longer need and go with them to donate to local charities. These could be clothes, shoes, books you no longer need, or even toys. This way, they learn how to declutter their spaces without throwing away items and also how to share with others.
These are some of the many ways you can encourage your kids to develop more eco-friendly habits which will, in the long run, improve the health of our environment.