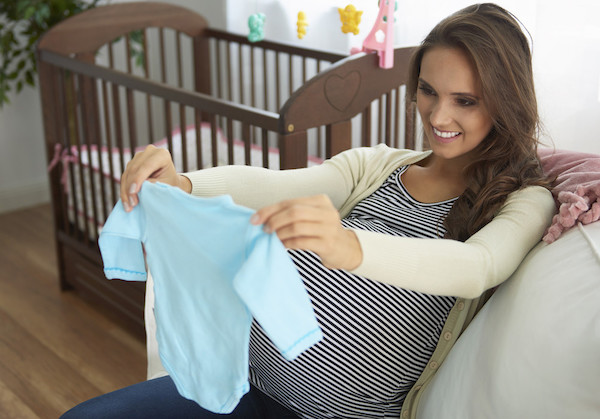 COVID-19 has caused issues in many facets of our lives. From having us work from home to not being able to go out without a mask, there have been countless changes to our daily lives because of the pandemic. However, just because things are different doesn't mean that you have to completely derail your normal life plans. For example, your baby shower might look pretty different because of the coronavirus, but that doesn't mean it can't happen. Here are a few ideas for hosting a COVID-safe baby shower.
Choose a Color Scheme
Choosing a color scheme is one of the first things that you should do when you're planning any sort of party or celebration. If you chose to find out the gender of your baby, you could use the color that's related to their gender, or you can go for a more neutral palette with colors like pastel yellow and green. Choosing three main colors can be very helpful in creating a theme, especially if you put those three colors on all the party materials, such as the invites or balloons.
Send Out Physical Invites
Even if you're not having an in-person party, you can send out printed invitations. You can either include an RSVP card or give a link to visit where they can RSVP. You can use the RSVP as an opportunity to have a game for your guests. You can include a question like what do you think the baby will be named. If your shower is going to be completely virtual, you could include a small treat in the invitation as well.
Make Your Registry Early
Shipping delays have been a big issue throughout the COVID-19 pandemic. This doesn't necessarily mean that it's not possible for your guest's gifts to get to you by the day of your shower, but it does mean that you should give them time to order. You should aim to get the registry out to your guests about a month before your baby shower happens. You should also make it clear whether you want your guests to order gifts directly to your home or if there will be an option to drop them off with you the day of the shower.
Have a Drive-By Shower
If the weather allows for it, having a drive-by baby shower can be a really fun way to be socially distant but still see your friends and family for your baby shower. For this type of shower, the only thing you really need is a comfortable chair in front of your home. You can definitely make things more complex by adding fun yard decorations like balloons or signs about your shower, but really you can keep it as simple as you want. You can set up a table where your guests can drop their gifts or you can have a friend or family member in your bubble grab the gifts from the cars for you.
If you're thinking about updating your yard before your drive-by shower, consider things like replacing your fencing or planting seasonally appropriate annual flowers. If you want to put up a fence, consider going for a vinyl material instead of wood since vinyl fencing is several times stronger.
A Virtual Party
If you aren't comfortable with any sort of in-person contact, no matter how socially distanced, a virtual gathering is a good option for you. For this type of party, you can have your guests RSVP ahead of time and provide you with an email address where you can send an invitation to the video streaming platform. You can use something like Zoom or Google Hangout. Make sure that your guests know how to access the video streaming platform before the party so you don't end up with any guests not able to attend due to technical difficulties.
Give To-Go Bags
If you're planning on having a drive-by or even a socially distanced party, having a to-go bag that your guests can grab on the way out the door is a great option. Since eating around others isn't completely safe right now and it's better to keep masks on at all times, a to-go back can make things a lot safer while still giving your guests food. If you're inviting over 100 people, you can consider getting some catered food and have it packaged in individual containers for your guests to take. Things like individually packed meals or easy-to-grab things like cupcakes or cookies are great options for this.
Play a Game
A virtual party can feel impersonal at times since it's hard to speak to guests individually, but playing a game or two is a great way to get your guests talking and participating in the shower. Here are a few fun game ideas for a virtual or in-person baby shower:
Guess the Baby. When guests RSVP, have them submit a photo of themselves as a baby. If you're having your party virtually, you can add all the pictures to a slide show and have people write down their guesses then check them at the end. For an in-person party, you can put numbered pictures of the babies out and have your guests write down their guesses for each baby on their own sheet of paper. Whoever guesses the most right wins!

Classic Question Game. This works in person or virtually. Give your guests a list of questions and then give them a few minutes to guess the right answers. Whoever gets the most answers correct wins!
For all of these games, you can have the winner just get bragging rights or you can give them an actual gift. If you're in-person you can give a small gift like a candle, and if you're virtual you can do a small gift card to somewhere like Starbucks or Dunkin Donuts.
A baby shower can be a great way to celebrate your pregnancy with friends and family, and just because COVID-19 has changed what a normal baby shower looks like doesn't mean that you can't have a celebration.
How are you planning on having a baby shower? Let us know in the comments!