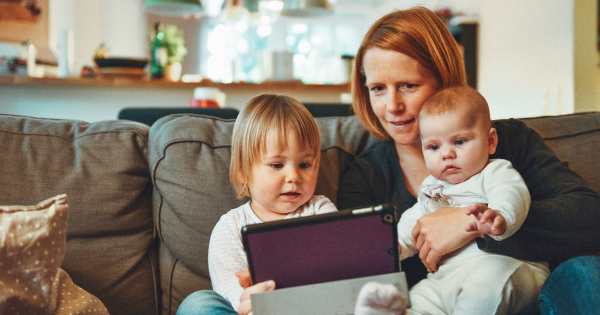 If you're working with one of the 28 million small businesses that exist in the U.S., it's likely that you're still mostly working from home. It can be both a blessing and a curse. And when you have kids in the house at the same time, it can feel like you're bringing your work home with you all the time. If you're looking for a better way to prioritize family time while you work remotely, here are a few tips to help you out.
Keep Your Work Confined to One Space
When you're working from home, it's important to have a dedicated space where you're free to complete your work tasks. Ideally, your workspace will be set up in a room where you can close the door and focus solely on your work duties. A dedicated wall or corner of a common area can work too, but your workspace should be somewhere you don't have to look at all the time while you're trying to do other things. The idea is to keep your working life physically separate from your life at home. If you can close the door on your work when you're done for the day or for the week, you're less likely to think about it at all while you're not clocked in. Don't currently have a dedicated space for work? Add one! Homeowners will spend between 1% and 4% of their home's value on maintenance and repairs anyway. Why not use that money to create a better balance between your work and home life? You might be surprised at just how helpful a dedicated home office is.
Eat Meals with Your Family
When you want to prioritize spending time with your family, communal meals are an excellent way yo do so. Not only do your meals give you a chance to break up your day a little bit, but they offer a great opportunity to spend some time with your kids and check up on how their day is going. If your kids are completing their education at home, they're going to need a break, too! So when it comes time to break for lunch, sit down together for a few minutes to enjoy each other's company and take a break from the minutia of your workday. This means there's no skipping breakfast or dinner either. Clocking in the minute you wake up is a recipe for burnout, anyway. Make time for a cup of coffee and a light breakfast with your family before everyone starts their day. And when it comes time to decompress at the end of the day, dinner is a perfect opportunity to do so. When you clock out and eat dinner together, it's signaling the end of your workday and the beginning of family time.
Get Out of the House!
Almost 95% of Americans live within an hour of a body of water. Even more live within a few minutes' drive of a local park or green space. Make good use of these areas! Getting your work done is important, but so is recharging after a long day or week. That's why you should make plans to get out of the house as a family at least a few times weekly. Whether you're taking the dog to a local dog park or getting some time out on the water, leaving your house can help you get a little bit of distance from your work and get closer to your family. Getting out into nature has been proven to reduce stress and anxiety, after all. Taking it all in with your family can be even better for you.
Working remotely can be stressful and you might feel like it's impossible to achieve work-life balance while doing so. But these three tips can help you get started on a path that will bring you closer to that balance every day. You and your family will appreciate it!