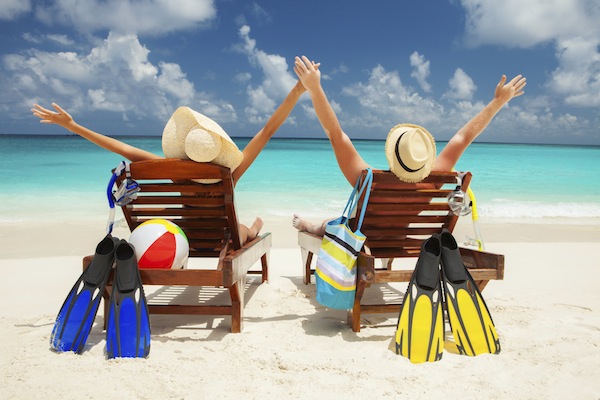 Planning a 10 day European summer vacation without the kids requires organization, trust and cutting the umbilical cord. 
So after weeks of planning the appropriate camp with rides there and back, trusting grandma and grandpa to move in and detaching myself emotionally from the thought of being thousands of miles away on a different continent, I am now on the Greek islands basking in the Mediterranean. 
A blissful week of relaxing without a schedule. Mornings without hearing "mommy" and afternoon cocktails are when I know I am on a couples vacation! Yes, I did it. I actually left the kids with my parents in the comfort of their Brentwood home with daily activities and home cooked meals that I'm not slaving over. 
They are having a great time breaking the rules with their grandparents and I am having a great time breaking the rules with my husband. 
Signing out for now from Mykonos. Oh just remember you should do this too! As women we need our own time and our partners need us for a week out of the year when we are not mommy. 
Shirin Yadegar is creator and CEO of www. Lamommagazine.com. She lives in Los Angeles with her husband and four daughters.