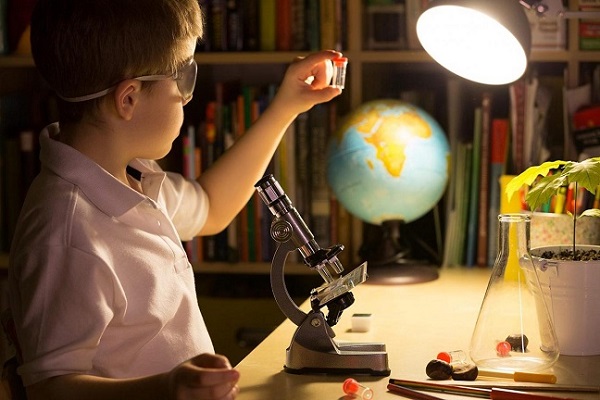 There are numerous reasons children should play. From developing their imagination creativity and motor skills to improving their physical movement, reflexes and balance, unstructured play is definitely something every child can benefit from. And let's not forget that this is also the way our little ones learn about the world. This is why you should provide them with an adequate space for these activities. In case you're not really sure what that space should look like and how you should decorate it, here are some good suggestions to guide you.

Make it vibrant
The space where your children will spend a lot of their time should be a cheerful one, meaning that the choice of colors is definitely something that matters. For instance, blue and green are good options for children's space, since they both promote comfort and serenity, while boosting their creativity. Choose darker and richer shades of blue, which your kids will probably love, or go for aqua blue, since it can be easily combined with other colors, from yellow and green to coral and purple. Unlike green and blue, warm colors will often make your kids more energetic and alert, but too much of these colors can be overwhelming for them, making them aggressive. This is why, if you're deciding on colors such as yellow, orange or red, you should use them in splashes, as accents, or you can soften them down to pastels. Don't limit yourself or your kid by defining colors as boy and girl ones, but pick what you think your child would be happy with.

Take their safety into account
Your kids' space should, above all, be a safe one. This is something you should take into consideration when designing it. For example, knowing that children are by nature curious and want to explore everything, maybe you should fixate the taller pieces of furniture to the walls, so that your little one can't bring them down and hurt themselves in the process. Also, if your child is small and you know they like to play with keys, choose the right kind of door for their room. A door that can be opened and closed without effort, but that hasn't got a key for them to lock themselves inside their room is what you should find. For example, sliding barn doors are a great idea, since they are safe enough, plus they maximize the space and make more room for more important things, such as playing. Use natural cleaning products when maintaining cleanliness in this part of your home and opt for non-toxic paint for the walls and furniture there. And if your kid has a problem with allergies, you should invest in a good air purifier with HEPA filters.

Create a learning-friendly environment
If you want your children's room to be learning-oriented, make sure you invest in furniture which will encourage them to learn. You can even turn one wall into an accent chalkboard one, so that your kid can develop their artistic skills without turning your living room wall into an amateur comic book. They should also have a reading nook with a lazy bag or an armchair, where they can sit comfortably and read whenever they feel like it. Their books, as well as their toys or anything else they use should be stored on lower shelves, cupboards and drawers, so that they can reach them easily. Not only will this allow them some autonomy when playing, but putting things away and tidying everything after they're done playing or reading teaches them independence and creates good habits. Their space should also have plenty of light, so get a couple of lamps and place lighting fixtures strategically around the room, but also keep the windows clear of thick drapes so that natural light can come through. Finally, a plush carpet can keep them warm and cozy as they play on the floor, so invest in a colorful one they will like.

Avoid overcrowding the space
The whole point of this space is to be a perfect place for unstructured play and any other kind of play and learning for that matter. So, don't allow their room to turn into a cluttered chaos of toys, books and crayons. Create enough storage space for all their things and teach them to always put everything back where it belongs. Perhaps you can label the boxes, so that toys, drawing materials and various card and board games have their own place and your child knows exactly where that place is. You should also avoid any decorative elements made of glass or ceramic, since they break easily and can cause serious injuries to your child. Also, instead of crowding the room with chairs, opt for cushions which can stay on the floor and can be stacked one on top of another when they're not in use.
By creating a space just for them, you'll make your child happy and allow them to develop and express themselves through play and learning. Follow these tips and make that space the best one you or your child have ever seen.