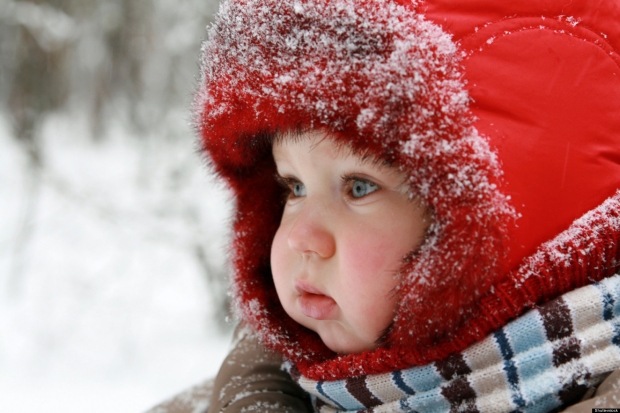 We tend to underappreciate how cushioned and protected we are by countless perks of modern civilization. A long time ago, the entire lives of people were subjected to seasons and everything that comes with each of the annual climate shifts. Still, the remnants of this can be felt today. Even in the mildest regions of the world people have to make certain preparations during the transitive months. If you need to make your family winter-ready, here are some essential tips to make it through the colder months.

Get your house in order
Winter-proofing your home doesn't mean that you should redo the entire insulation before every Christmas season. In fact, this project entails the inspection of potential weak spots on your household and doing ad hoc corrections if necessary.
After all, cold winds, snowstorms and freezing rain can have an accumulating effect and do some serious damage to your home, which will end up costing you a small fortune in repairs and heating bills. Be vigilant during your inspection! One year, my electrical bill skyrocketed for five months straight due to a long crack between two windows in my basement which I haven't detected in time.
Start with exterior checkup and see if there are any loose roof tiles, missing elements and cracks. Make sure all your drains are clear and good to go. After you have located the weak spots, consider filling them with spray foam in order to keep your household insulated throughout the winter, and commence with necessary repairs in spring.

Prep your vehicle
Having to call AA because you're stuck in ice is one of the worst winter nightmares. The importance of prepping your vehicle for the winter is just as crucial as proofing your house. Start by checking the car windows – the usual weak spots.
My driveway used to be covered with fine gravel which led to the appearance of a lot of miniscule windshield rock chips, so I found the most effective windshield replacement near me in order to take care of it before temperatures dropped below 37 °F. Otherwise, the glass could have easily cracked due to the temperature difference between the cark interior and exterior. The last thing you need is to freeze to death on your way to work.
Do not forget to replace your windshield wiper fluid and put the winter tires on. Pop the hood and check if there is any corrosion on the battery and see if the cables have gotten shabby – it might have reached the end of its lifespan so you should replace it.
Check the wardrobe
Many accessories in winter wardrobe tend to expire by the end of the cold months. When this happens, most people delay the purchase of new winter clothes, as the next bout of freezing weather seems to be eons away.
However, this tends to be a cognitive trap. I cannot remember if purchasing new winter accessories ever crossed my mind until I pretty much needed them. In order to avoid such an awkward situation, the best course of action is to set a reminder on your phone or a portable device for the winter shopping day in mid-September.

Prepare your immune system
Your immune system needs to be top-notch if you want to avoid common cold during winter. The same goes for all of your family members. You know how it goes – as soon as a someone gets sick, it's pretty much a germ ping-pong between family member until the spring rears its sunny head.
Still, if you stay in shape during winter, you will increase your chances of keeping your body flu-free in the worst of circumstances. This is why I keep hitting the gym at least three times a week, even during heavy-duty snowfall. The more intensely I exercise, the better I feel and I haven't caught a cold for two seasons now.
Purchase some elemental supplements such as vitamin C, zinc and magnesium and keep them in a place where they'll be within anyone's reach. The bowl on the kitchen counter is probably the best spot for your designated winter-vitamin central. Still, this doesn't mean you should skip fruits and vegetables. In fact, diet rich in plant life and protein will keep your energy levels up during the bleakest winter days.
The skin of each family member will require extra care during winter months, especially if the dry skin runs in the family. Regular hydration with natural creams should become a matter of habit in the household. Cover your face with scarves and hands with fuzzy gloves even if you were to leave the house for a minute, and don't make exceptions!
Since we tend to live fairly protected from the elements, it becomes quite easy to forget how severe Mother Nature can get. Only when cold temperatures and freezing winds cut through our coats are we reminded of the sheer power of winter. It is definitely not a pleasant feeling, so if you want to avoid this reminder, plan ahead, prepare your family and your household and, above all else, stay safe.