Quality family time in the modern age can be hard to achieve. That's where movie night comes in. Movies can be a great jumping-off point for important conversations on issues and values. Zootopia can become a discussion on the negative effects of sterotyping. Star Wars can be an entryway into exploring your child's interest in science. Ask your kid how they felt about how a character handled a certain situation. Ask if they would make the same choice. The questions are endless once you get going! Check out one of our favorite family movies from the year, grab some popcorn, and get ready to bond. 
Moana, Ages 6+
If you have kids and haven't already seen Moana, go fix that now! It is a Disney classic in every sense--beautiful visuals, catchy music, and a heartwarming story centered on a brave adolescent character tackling the obstacles laid in front of her.
Finding Dory, Ages 6+
Need we say more?
Long Way North, ages 8+
Bonus points for introducing your kid to a foreign film! Long Way North tells the story of a teenager who sets out to find her missing explorer grandfather in late 19th century Russia. Like all good adventures, this one comes with lots of valuable lessons for our kids.
Zootopia, Ages 8+
A clever tale with a powerful message about stereotyping. Chances are your little one already dragged you to see this, but this is one film we don't mind watching over and over again.
The Jungle Book, Ages 9+
This Disney remake has some intense scenes that aren't suitable for all kids, but it is a visual masterpiece with strong themes of nontraditional families and friendship.
Hidden Figures, Ages 10+
This movie and the real-life story it is based on could not have come at better times. It is full of great role models, themes like integrity and teamwork, and a reminder that we all have the power to change history.
Arrival, Ages 11+
A sci-fi drama focused on communicating with aliens as opposed to destroying them, Arrival is a poignant story about what happens when we listen to others. 
Hunt for the Wilderpeople, Ages 12+
A heartwarming coming-of-age adventure set in New Zealand that promotes friendship and teamwork, this is a must-see movie(with or without kids)!
Rogue One: A Star Wars Story, Ages 11+
If your child is old enough, Rogue One is a great way to introduce them to the world of Star Wars. The latest installment in the Star Wars stories features a diverse cast with strong role models for both genders.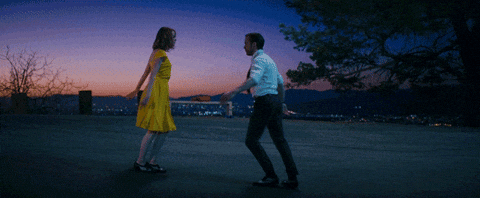 La La Land, Ages 13+
It's not a common occurence for both parent and teen to enjoy the same movie, but La La Land's old-time Hollywood feel and messages about love and following your dreams might just be your ticket to sharing movie night with your teen.
More on family bonding:
Affordable family-time activities - Parent coach, Jamee Tenzer, PCC
Family fun activities - Founder of TheFabMom.com, Jill Simonian
Creating a close bond with your family - Author, Maryanne Williamson