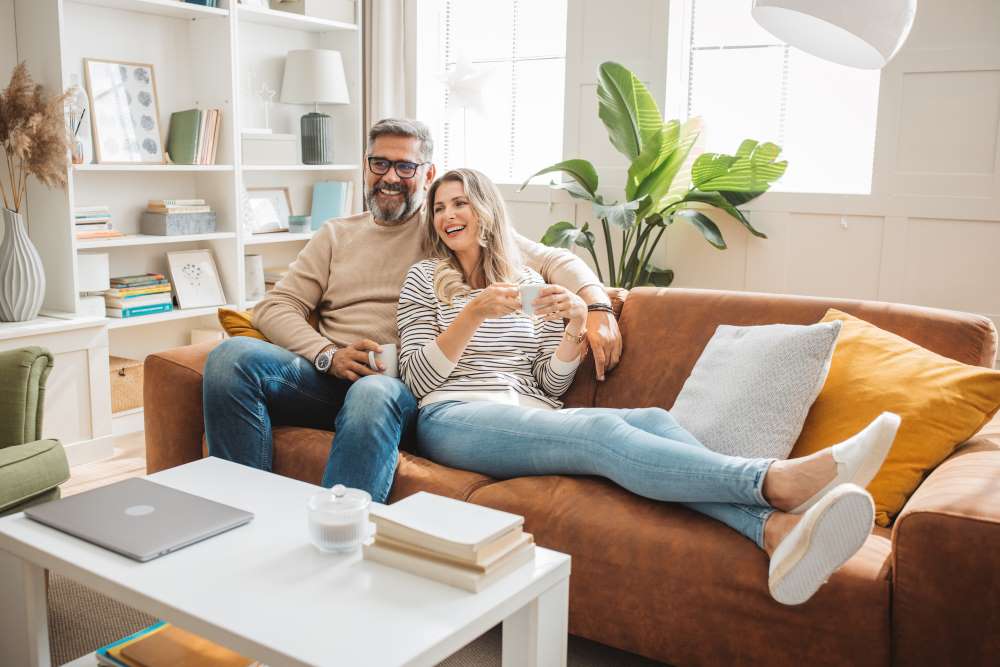 Creating a great wardrobe means you need pieces that are not only functional, but that also look great and you can mix and match. The modern fashion industry makes it even easier to create outfits of the day that look amazing but are also comfortable. The good news is that some of these looks you can easily level up with the right accessories. When you're feeling under the weather or just need to stay warm and comfy while you're getting things done, these outfits will make sure that you look good and stay comfortable.
Sweats
Who doesn't love a good set of sweats? They are the ultimate comfort clothing that can be worn at home and in public. A pair of sweatpants can be worn with sneakers, heels, or even a dress. It's funny how modern fashion styles make this versatility possible.
Sweats are great for any occasion. They can be paired with a t-shirt and sneakers to look casual and sporty. They can be paired with a blazer and heels for a more formal look, or they can even be worn with a skirt for the ultimate "sweat pant dress." Whether you're planning to work from home, go out later, or even go on a date, you can wear comfy sweats at the same time.
A Faded, Old T-shirt
A faded, old T-shirt is a favorite for many. The fabric and color have been worn down by time and use. This gives it a unique look that you can't find in stores today. If you're planning to stay home, this is a great choice. Pair it with some jeans, some leggings, or even a comfortable pair of shorts. If you want something that looks even better, some elevated womens loungewear is the perfect choice for those lazy days.
A Big, Loose Dress
There are so many pretty dresses for every woman's figure. Something loose and comfortable with a fun print can make the perfect outfit for the day. It can give you space to move, and it's more comfortable than a tight dress or form-fitting pants. Plus, you can layer with a sweater in the winter or all by itself in the hot summer months for this to become a year-round option.
Mom Jeans
Mom jeans are not for everyone. But for those who can pull them off, they're a great option for comfort anywhere. Mom jeans will never be as slimming or form-fitting as other styles of denim, so look for a pair that's loose enough around your hips and thighs without being baggy all over. This loose fit can provide a lot of comfort, especially if you don't like snug things around your waist and hips. You'll have room to breathe and move in your mom jeans, you'll want to avoid feeling constrained when sitting down or bending over to pick up something off the ground, and you'll have fewer worries about your pants ripping at the seams when you bend over.
A Hoodie
Add a hoodie to your OOTD. This is a classic that can be worn in so many different ways. A hoodie can be worn as a dress, jacket, shirt, and even coat. When you get one that's oversized, pair it with your favorite skirt, leggings, jeans, or even shorts if you prefer. Being comfortable is important no matter what you're doing.
Leggings
If you want to look good, feel good and be comfortable at the same time then leggings are your best friend. Leggings can make you look great for any occasion whether it's lounging around the house, running errands, or going out for a night on the town. Leggings are also great for working out because they are form-fitting and flattering to any body type so no matter what shape or size you are there is a pair of leggings that will fit perfectly. If you have never worn leggings before, give them a try. Some people prefer to wear oversized or long shirts with them, while others pair them with a nice crop top. The choice is yours for your OOTD.
A Turtleneck Sweater
Fall and winter are coming and in the colder climates, that means it's almost time to pull out your sweaters. Chunky oversized sweaters have comfort written all over them and a turtleneck sweater is a great OOTD. The general rule is: either tastefully muted or garishly loud, never try to pull off both at the same time.