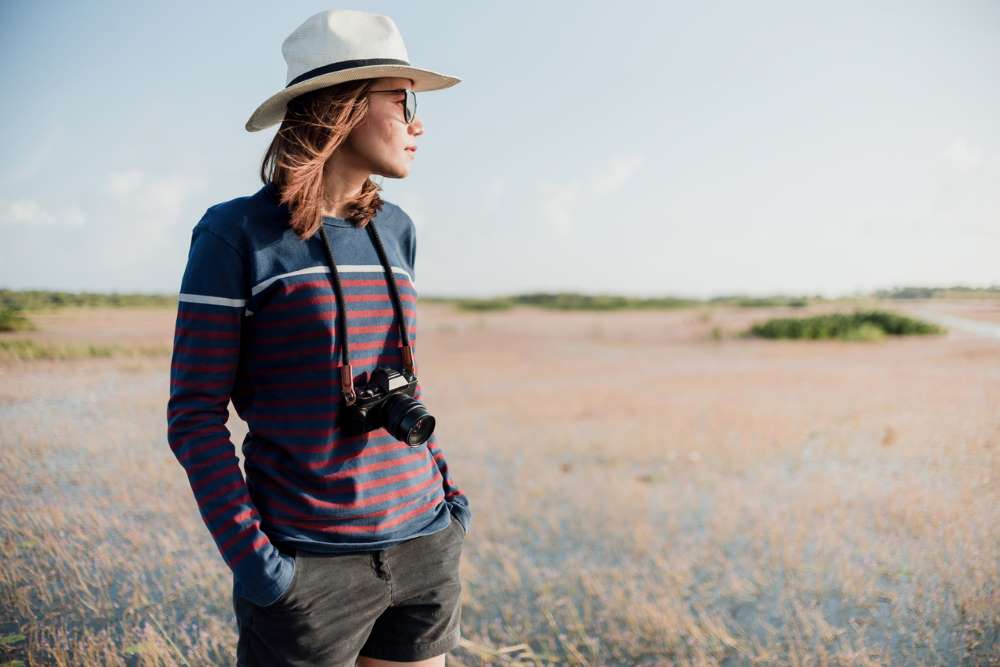 There is nothing more powerful and freeing than going on adventures and exploring new places all on your own. Nobody to run your ideas by - you can go and do whatever you want.
Not only do you have the flexibility to do what you want and when you want, but there's something about it that helps to boost your confidence.
You're self-reliant, and it's invigorating. There's so much that you learn about yourself, and once you get a taste of this, you'll have a hard time wanting to travel with others ever again. 
But before you start planning your first solo trip there are some things that you'll need to know. Traveling alone can be dangerous, so it's extremely important that you are doing your research before booking your trip.
There are many places that aren't safe to go with other people, never mind going alone.  
Be sure that you are always doing your own research on the planned destination's current conditions before heading anywhere, whether you're going alone or with someone else. 
We've found eight of the best solo destinations that are safe and filled with adventures and memories,
Santiago, Chile
This South American city is not only beautiful but getting around alone is simple with the subway and Uber. Everyone is friendly, and even if you don't speak Spanish, you'll be able to enjoy this beautiful place. Santiago, Chile, has a fantastic local food scene that is perfect for enjoying a meal while people watching. 
Malaysia
No matter what your age, there is something that you'll love about Malaysia - rainforests, busy cities, and beautiful scenery. The best part is they all speak English, so making friends and enjoying the stories of others along the way will be simple.
St. Johns, Canada
This small town in Newfoundland has some of the nicest people you'll ever meet, making enjoying a beer and talking with the people of this small town easy and enjoyable. And the breathtaking views will leave a lasting impression on you for the rest of your life.
Iceland
One of the best reasons for traveling to Iceland alone is that it's considered one of the safest places in the world. You can spend your day soaking up the beautiful landscape filled with volcanoes, geysers, hot springs, or soak in the Blue Lagoon. Before heading back to the hotel, you can drive the Golden Circle. There is no lack of things to do in Iceland, regardless of what time of year it is.
Grand Canyon, Arizona
If you love the outdoors, then this solo hiking and backpacking trip is going to be the best experience you've ever had. The solitude is life-changing, and the stunning views are like nothing you've seen. The trails are busy enough that you won't feel all alone, but quiet enough for you to take in the views. 
Don't forget to buy CBD pain relief cream before you go. It's going to help with the sore muscles from all that hiking.
South Island, New Zealand
New Zealand is at the edge of the world, but there's no better place to go. Even though this trip will entail a long flight, jet lag, and might just be one of the most expensive plane tickets you'll ever pay for. But hey, you're going alone, so it's kind of like your saving, right?
You'll enjoy some of the most beautiful sunsets, amazing surf, and the wilderness will help you to reconnect with yourself. You can go surfing on the east coast or snowboarding and hiking in the middle of South Island. Don't worry about any dangerous animals or poisonous snakes either. They practically don't exist here.
Plan on staying here a while; there's so much to do.
7. Savannah, Georgia
If you enjoy delicious food with friendly people, then Savannah is the place to be. Every first Saturday, you can enjoy a fun-filled day with their monthly festival. The history, parks, and tours are enough to keep you busy all day. You can go to Tybee Island, which is just a short drive away, and relax on the ocean.
8. Thailand
If you've never traveled anywhere alone, then Thailand is going to be the best place to start. It's filled with a ton of tourist adventures such as social backpacking and plenty of hotels that you can stay in while you're learning how to travel alone. This will definitely prepare you for your next solo backpacking adventure.