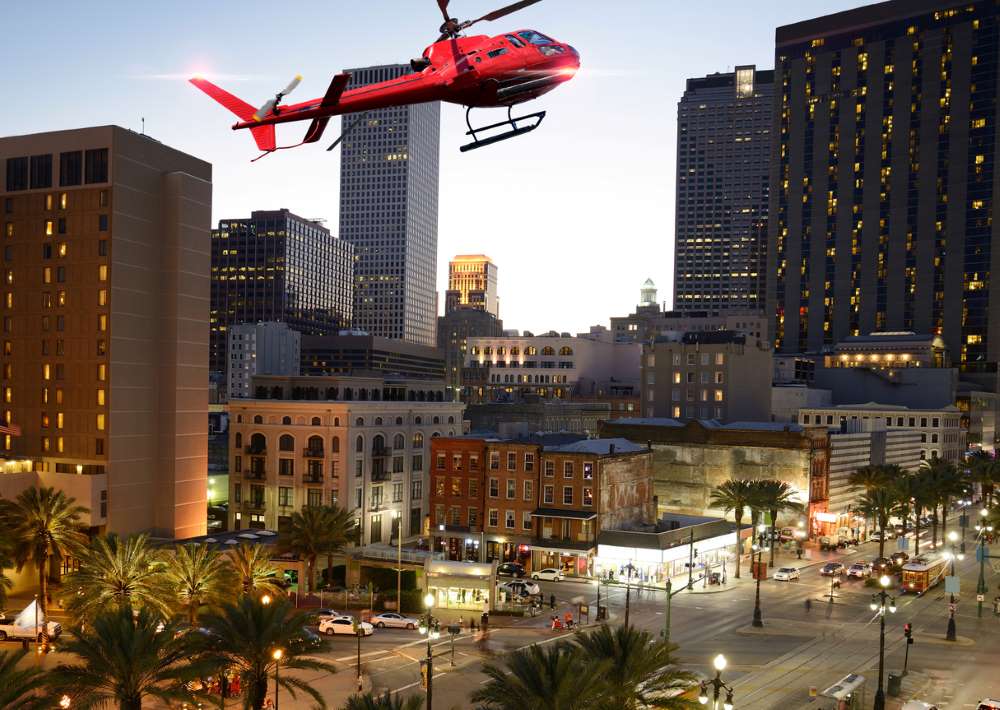 Don't know where to go on your next vacation? Add Louisiana to your list of potential destinations. This beautiful state is home to nature areas, historical landmarks and a rich cultural history that will permeate every facet of your trip. Food, music and festivals offer fun for the whole family. Add the following must-dos to your itinerary as you plan your trip of a lifetime.
1. Swamps and Bayous
Lousiana's swamps and bayous have been around for thousands of years and are home to some of the world's most unique ecosystems. These shallow bodies of water are a mix of fresh and saltwater and support alligators, herons, more than 100 fish species and other wildlife. Explore the wetlands with an ecotourism company or enjoy the boardwalks and trails at one of the many conservation areas or nature preserves.
2. Historical Plantations
You might also consider taking a plantation tour. Many of the state's antebellum mansions remain intact and hold various artifacts and historical pieces that reflect the pre-Civil War era. Learn about the millionaires and plantation owners that lived in these massive homes and catch a glimpse of their daily lives. Each plantation offers something different than its counterparts, so visiting more than one will allow for a more enriching experience.
3. Stunning Architecture
Spanish colonial rule and Creole culture heavily influenced Louisiana's unique architecture. French Quarter-style buildings dot downtown areas and stucco masonry buildings stand shoulder-to-shoulder. Courtyards illuminate their interiors and large ferns adorn many homes, inns and government buildings. In other areas, neighborhoods like the Faubourg Marigny reflect ancient land grant boundaries along the river. Take some time to explore and appreciate these well-preserved structures and wonder at their immaculate construction.
4. Diverse Culture
Louisiana is home to what may be America's most diverse culture. Spanish, French, African and Native American culture meld together to create colorful Creole and Cajun cultures. Take a deeper dive into the state's diversity by visiting the five cultural regions of Greater New Orleans, Plantation Country, Cajun Country, Crossroads and Sportsman's Paradise. You may detect a few similarities among all of them, but each region adds a unique facet to the state's heritage.
5. Delicious Food
New Orleans — and Louisiana as a whole — is world famous for its delicious food, giving you yet another reason to visit this beautiful state. In the spring, residences, restaurants and bars organize crawfish boils. Spicy Cajun and Creole-inspired dishes dot practically every menu and seafood lovers will have no trouble finding crab au gratin or shrimp etouffee. Be sure to try a handheld breakfast from Milford's and a Po-boy from The Gregory while you're restaurant hopping.
6. Mardi Gras
The state is also famous for its free festivals and parades. Of course, the most show-stopping one is the iconic Mardi Gras. Beginning on Jan. 6 on King's Day, the celebration lasts until Fat Tuesday. During this joyous time, residents and visitors take to the streets to drink, dance and watch the parades. If you can't make it to Mardi Gras, visit one of the many museums dedicated to the festival to get a taste of Carnival.
7. Live Music
Every year, millions of music-loving tourists travel to Louisiana to experience the musical melting pot first-hand. Whether you favor jass, rock-n-roll, funk or pop, there's likely a concert you'd enjoy attending. Some artists will showcase their talents for free in parks and city centers, while others will charge a small admission fee. Either way, you're bound to enjoy some live music at some point during your stay.
8. Great Sports
Football season is a momentous time of year for Louisianans. Six stadiums across the state are home to prime football action and sports bars broadcast most games live. Regardless of whether you're a football fanatic or not, you're sure to sense the buzz in the atmosphere as fans gather to cheer on their team. If you visit during the off-season, visit Louisiana's Sports Hall of Fame to catch a glimpse of the action.
9. New Orleans
If you're traveling through Louisiana and only have time for one stop, make it New Orleans. This iconic city is so different compared to other U.S. cities and encapsulates the entire state's inherent beauty. Each culture seasons the food, architecture, music and traditions. Come sundown, the night light shines in clubs and illuminates dance floors all over the city. Take a night tour, try Cajun dancing or pop into a cabaret club for a one-of-a-kind experience.
A Taste of Southern Hospitality
Louisiana is the heart of the South and one of the friendliest places you might ever visit. So head on over yonder and enjoy a taste of Southern Hospitality, but be careful! The Southern drawl, beautiful culture and vibrant energy might just tempt you to stay forever.