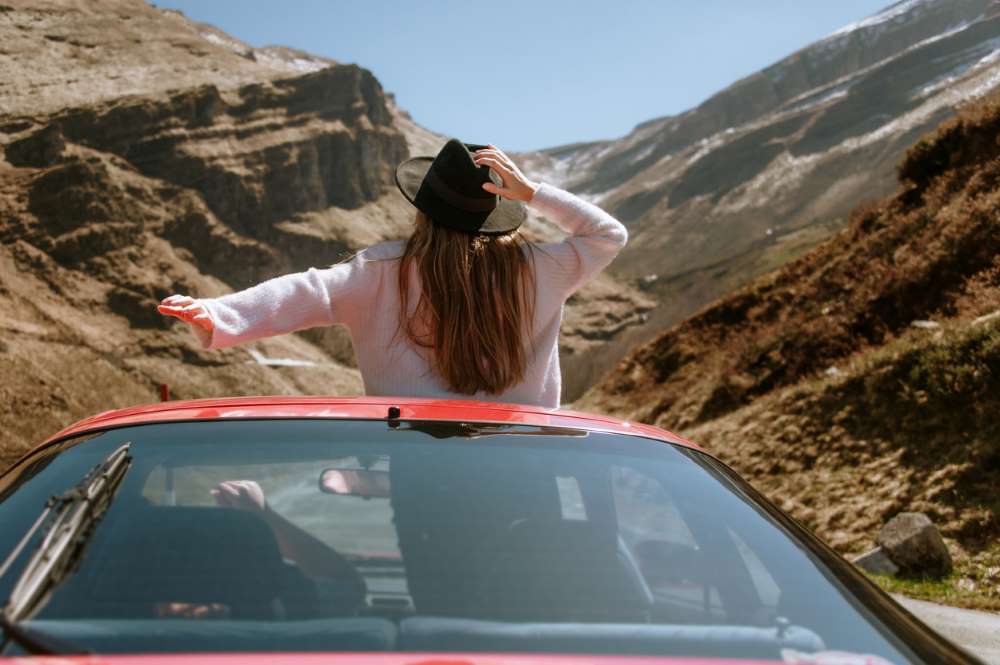 Who doesn't like going on a road trip? Even if it's the case that many people enjoy traveling, not many can afford it. This is why we've come up with six frugal tips to help guide you through your road trip planning, so you manage to pull it off without breaking the bank. Be sure to follow through with all of them for maximum effect.
Plan Ahead
The first thing you should consider if you're planning on having a road trip, especially a frugal one is that you should plan the trip. If you're going on a budgeted adventure, it's always advisable to have realistic expectations of what the trip is going to cost you. A great way to help you plan your road trip ahead is to buy examples from reputable road trippers on their blogs or any other type of resource out there. If you have someone in your family who travels a lot, be sure to consult them too on how to pull off a frugal road trip without missing out.
Sleep In Your Car
Another great tip on how to save up as much money as you can on your road trip is to save up on accommodation. More often than not, the cost of gas will barely allow you a great adventure while also staying in hotels. This is why there is a great option of simply sleeping in your car or truck, depending on what you're using as a transportation means. In addition to being free, you will have the benefit of being able to choose what kind of view you wake up to. If you like beaches, simply park nearby and wake up to the smell of salt.
Think About The Food
A very important part of any road trip is the food. This is all the more important if you're looking to save up. This is why many road trippers suggest that you should always do these two things. The first one is to bring your food, and the second one is to prepare as much of the food you can by yourself. We'll add that investing in essential cooking equipment such as portable cookers can make this feat much more manageable, as well as cost-effective since they can be plugged in the cigarette outlet. Furthermore, this is a good way to keep healthy on your trip, since many road trippers end up eating junk food to get by.
Avoid Holidays
If you can, try to skip traveling to popular destinations over holiday weekends, and if possible, even the week before and after that. The simple explanation behind this is that the prices will be significantly inflated, and it will also be crowded, all the aspects you want to avoid on a frugal road trip. Simply pick out the dates where the place is at its most regular, so you don't end up being conned out of more money than you have to spend. This tip has helped many people save up on their road trips since holidays are the most popular time to travel.
Find Best Value Parking Spots
While sleeping in your preferred vehicle during your road trip will save you the most money, you should factor in that sometimes you will have to pay for parking. This is especially true if you're visiting cities, and not going about in nature where parking isn't highly regulated. There are some websites such as ParkMe which allow you to find the cheapest parking places in your area. Remember to bookmark this one as we guarantee you will need it at some point on your road trip. In addition to this, it's always advisable to look into how safe the parking location is. 
Use The Free Apps
Last but not least, if you truly want to have a successful frugal road trip, you should invest your time in looking into the best travel apps. You should look into the ones who are free. In this day and age, there is an app for everything, including successful road tripping. Route planning apps, food budgeting apps, and the aforementioned apps for looking up cheap parking spots are some to name a few. Do yourself a favor and download as many of them as you can because they will save you money down the road.
A road trip doesn't have to cost an arm and a leg. Many people miss out on the adventure because they think they can't afford it. Luckily these six frugal tips can help you achieve the adventure, no matter if it's budgeted.