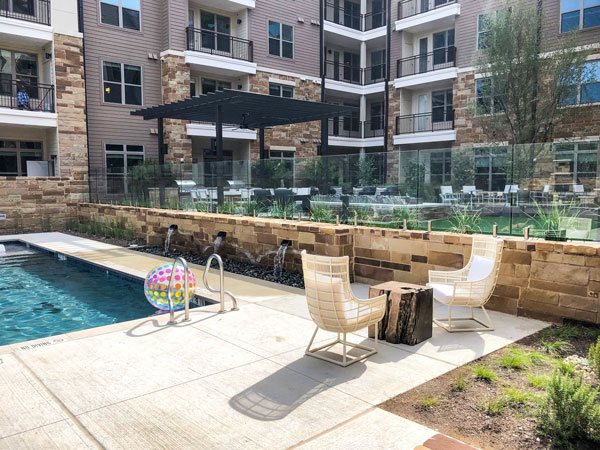 Swimming pool owners are faced with many decisions as they create the look and design of their pool area. But as they research different styles and options, one of the questions they may be asking is: are glass pool fences safer?
Besides the obvious pleasant visual and esthetic look, glass pool fences come with some very important safety benefits.
Strong Glass - Glass pool fences are constructed with high quality tempered glass. They will stand up against normal wear and tear as well as the weather and the elements. Due to being made of safety glass, if it ever does break, it will not create shards, instead it will shatter or break into larger pieces which are safer and easier to deal with.
No Gaps or Edges - Unlike many fencing materials, glass allows you to fully enclose your pool without the possibility of gaps and places where metal might stick out causing injury. Plus aging metal or chain fences can cause metal barbs and other dangerous outcroppings that you don't have to worry about with glass.
Easy Maintenance and Cleaning - Glass fencing requires only minimal maintenance and a simple cleaning can bring a glass pool fence to its full luster. With this easy upkeep and simplicity, it's less likely anything will go wrong.
No Rust or Rot - With the high quality glass used in the fencing, there is no concern about rust or rot from metal or wooden components. The glass and metal that make up a glass fencing system are resistant to the elements. You also don't have to worry about fungus or pests such as termites attacking your fence, like you might with a wooden one.
Always check with your local city and state laws regarding pool fencing requirements before beginning construction. Laws can vary greatly from state to state and even city to city.
If you are seeking to replace an existing metal or wooden fencing system, looking into a glass pool fence might be exactly what you need to provide not only peace of mind, but to protect your investment and your family.