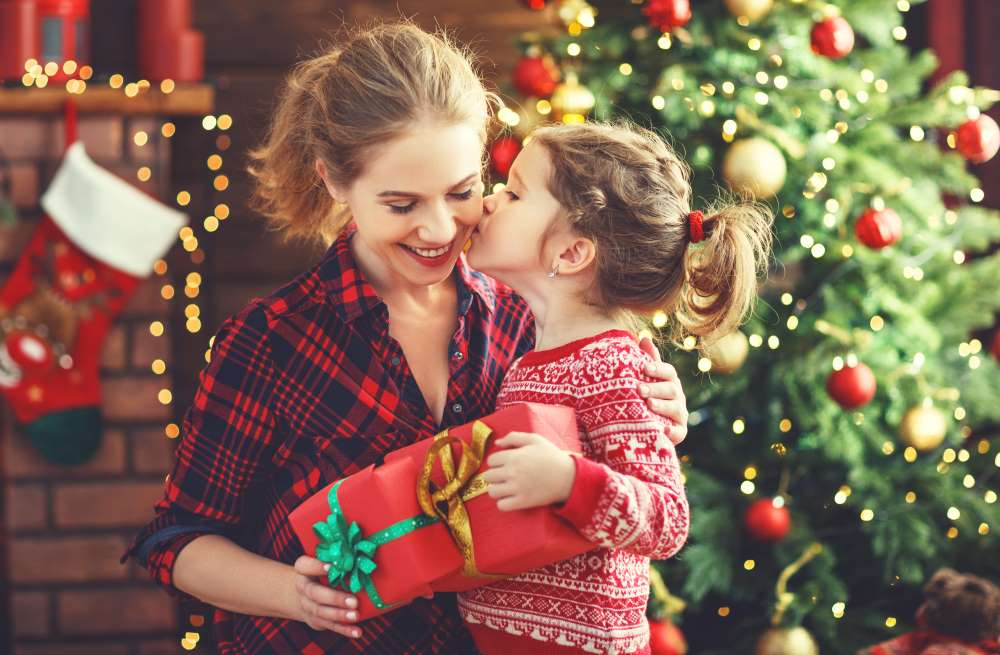 If there's anyone who gets more excited about the Christmas season, it's the kids. From an early age, most children already perceive Christmas as a time for giving and receiving gifts. Furthermore, some kids are also fans and believers of Santa Claus, making them feel giddy and excited about the idea of hanging their stockings on the fireplace with the hope that Santa will fill them with goodies and gifts.
As parents, it's normal to want all the best gifts for your kids. So, when the holiday season starts swinging, many of you may feel stressed as you brainstorm which present you should get for your child. The struggle is real, especially if you feel like your child almost had every toy and clothes or haven't written any wish list. But don't worry as this list got you covered.
For your Christmas shopping guide, here are ten gifts you might want to consider that your kids will definitely love:
1. Jigsaw Puzzles 
Get your kids something that won't only be fun but will also be an exercise for their minds such as jigsaw puzzles. Letting your kids play with jigsaw puzzles help boost their cognitive skills, memorization, and hand and eye coordination. Puzzles are also known to promote brain development, especially since their brain is still underdeveloped at their age.  
Best of all, it's also a toy that they can play with their friends or families. To ensure they stay engaged with their jigsaw puzzles, you can get them a customized puzzle using a photo of themselves, their favorite pet, or favorite cartoon characters. This will be perfect, especially for kids who are still discovering their love for puzzles.
2. Walkie-Talkies 
If your kids like playing with their next-door neighbors, boost their playing experience by gifting them walkie-talkies. Now, they'll have a toy they can use for communications or if they wish to play scavenger hunts or roleplaying games.
3. Origami Construction Kit
Besides puzzles, another toy that can stimulate your child's cognitive and problem-solving skills is an origami construction kit. This art kit has colorful triangles in which your child can construct or reconstruct them into various shapes. Ultimately, they have the freedom to build it into whatever their imagination wants it to be.
4. Camping Play Set 
Perhaps your kids have already played with almost all kinds of toys you've given to them. So, why not introduce them to something more adventurous this time? Give your kids their own camping playset, which contains the same tools used for camping but as a toy version. With this playset, they'll be able to play camping in your living room and know the feeling of what it's like to sleep or eat in a small tent.
5. Hair Chalk Set
For your little fashionista girls who love experimenting with their style at such a young age, you can gift them hair chalk set for the holiday season. This set comes with many colorful chalks intended to style their hair with colors. If they're ready to try on another color or don't like the color of the first chalk, they can easily wash off the chalk and use another.
6. Starry Moon Lamp
Perhaps your child is an avid fan of galaxies, stars, planets, and the moon. Then the thought of having a luminous moon as their lamp could be an exciting idea. Consider gifting them a starry moon lamp which they can use as their bedside light instead of the typical lamp. This unique lamp also illuminates different colors, making their room look aesthetically better.
7. DIY Squeeze Toys
These scented squeeze toys can be colored, painted, or coated in stickers, depending on how your child would want to create art with these. Once they're done coloring, they can keep it as one of their squeeze toys collections.
8. Fort
For your kids who love playing house, camping, or cooking, enhance their playtime sessions by gifting them a fort they can use for playing. They can build this fort in a shape of a castle, pirate ship, or igloo. You can help them set this up, especially if they're too small to cover it with sheets, then you can leave them to play for hours.
9. Throw Blankets
Help your kids achieve a cozier children's bedroom by gifting them these super soft throw blankets. These are still on-trend and could fit well for their rugs or bedroom chair.
10. Little Patient Doll
This toy is perfect for kids who dream of becoming a doctor or nurse in the future. This patient doll is designed with a front zipper to show its heart, liver, lungs, and other vital organs when it's zipped open. The doll organs are removable, so it'll replicate the experience of being a doctor doing a body operation. Most importantly, this is also a perfect tool for teaching your child about human anatomy in a cute, fun, and playful way.
Takeaway
Ultimately, the key to finding the best gift for your child is knowing their interest or hobbies by heart. So, use this list as a shopping guide and get a head start on the best gifts fit for your child.