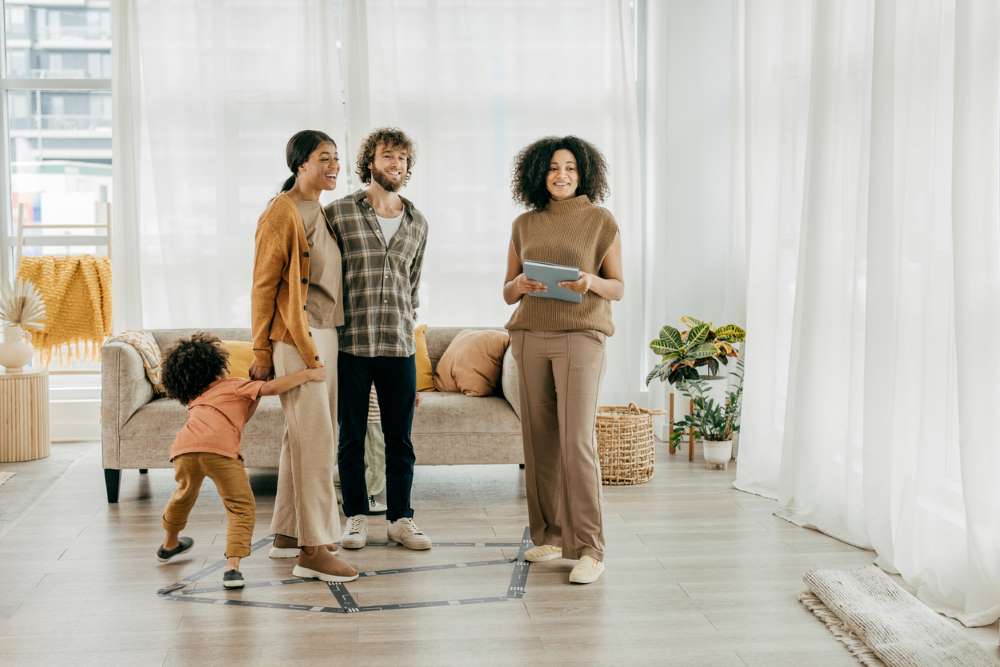 Most parents dream of finding the perfect home to raise a family. There's nothing like the satisfaction of knowing that you and your kids have a safe space to reside. Owning a home for many adults also means having something you can pass down to your children. Although there are plenty of housing options out there, parents are encouraged to remember the impact their selection will have on their children's lives. 
As you begin searching for a suitable family home, keep these considerations in mind to ensure that you and your kids can live happily ever after. 
Finances
Above all else, parents should consider the financial aspects of purchasing and owning a home. While it may seem like money matters won't affect your children, that's not the case. If you buy a house you can't afford, the emotional stress and personal sacrifices you'll have to make can cause mental distress for children. The impact is more significant if you end up losing the house in foreclosure or having to relocate. 
As a parent, it's your responsibility to provide a decent quality of life for your kids. Unless you want to struggle to get by, you must evaluate the costs of owning a home, create a budget, and purchase a home that you can afford. 
Property Size
Another factor to consider when purchasing a family home is the size. If you plan on living there until your children are grown, you'll want a residence that can accommodate their growing needs. Not to mention if you want more kids down the line, you want to ensure you have enough rooms. Although small children can share a room, as they get older and accumulate more things, you may want them to relocate to separate rooms. Also, children of varying sexes will eventually want their own space when they become teens. 
Structure And Safety
Kids are already accident-prone, and their weaker immune systems increase the likelihood of them getting sick. Therefore, parents should pay attention to the structure and safety of a property before making a purchasing decision. You want a house with good bones, few risks, and that's up to code. To avoid health and safety hazards, the property should also have efficient heating, cooling, roofing, plumbing, and electrical systems.
Neighborhood
When selecting a family home to purchase, don't forget to research the neighborhood. You want your children to grow up in a safe area with low crime and relatively safe neighbors. Assess the community to see how they support families. For instance, if you're looking for houses for sale in San Diego, you want to select a neighborhood that has plenty of parks, kid-friendly activities and schools for your children to get the best possible upbringing.  You might be interested in homes for sale in Sierra Vista AZ, as it offers plenty of family-friendly activities and venues.   
School District
Your child's educational experience is essential to their growth and development. Naturally, you want your kids to attend schools that will provide the best foundation. Review the school district in the area. How many schools are there? Where do these schools rank compared to other schools in the country? What types of curriculum do they offer? Can they support students with various learning styles and disabilities? 
You can find a lot of this information online or talk with parents through social media to learn about their experiences. There's also the option to schedule an in-person visit so you can tour the premises and speak with educators about your child's needs. You can ask questions and even take your child with you to get their opinions and see their reaction. 
When purchasing a home for your family, parents must remember the impact their decision will have on their children and their quality of life. Where you decide to live can have a physical, emotional, financial, educational, and social impact on your kids. As you begin looking for properties to call home, keep factors like finances, property size, structure, safety, neighborhood, and the school district in mind. Following this advice will ensure that you make an investment decision that your children, grandchildren, and generations beyond can appreciate.