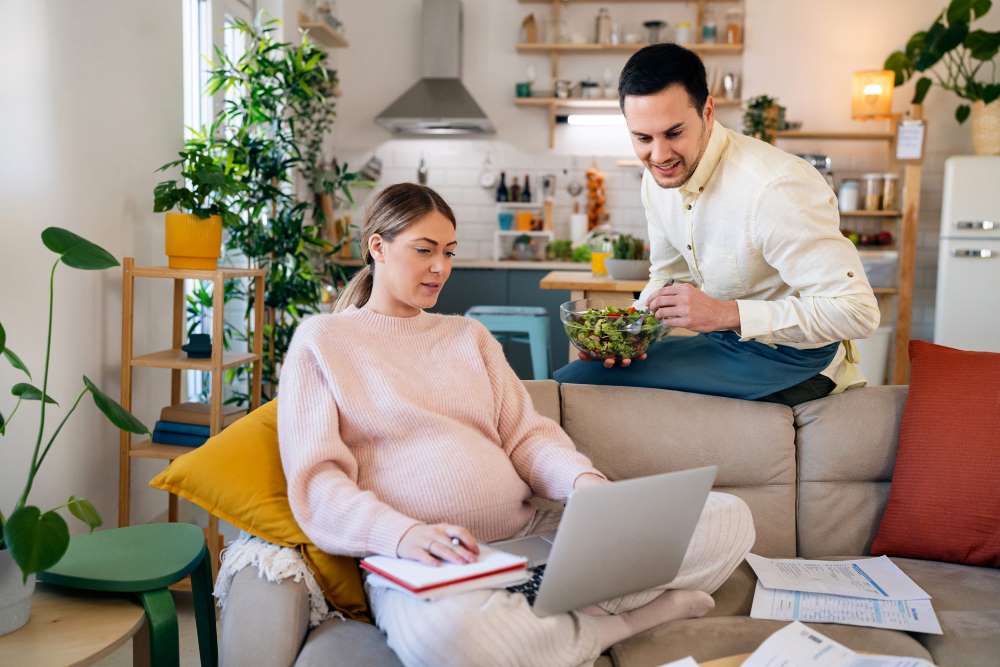 You better also have $3,000 on hand if you're insured, intend to become pregnant, and have a child.
The average cost of giving birth in the United States is $18,865, which includes prenatal care, labor and delivery, and postpartum services. According to recent research from the Kaiser Family Foundation, of that sum, women enrolled in substantial employer-sponsored health plans are responsible for paying an average of $2,854 out of cash.
Depending on the manner of delivery, the charges may be greater. The average cost of a Caesarean section is $26,280, with $3,214 of that amount coming from the patient's own purse.
The Typical Cost of Childbirth in the U.S.
The cost of giving birth is frequently the highest, although not the only one. Yes, it is so expensive that some even turn to cash advance apps like brigit to normalize their finances.
The average cost of giving birth in the United States was $13,393 in 2020. But prices differ greatly depending on where and how the baby is delivered. In Mississippi, the median price of vaginal birth was $6,557, whereas, in California, it was $16,668. 
The average cost of a cesarean section, or C-section as they are more generally known, is higher across the board and ranges from $9,377 in Mississippi to $27,527 in Alaska. These costs do not even account for the price of the pregnancy itself or the price of postpartum care, which can add considerably to the price.
It might be challenging to estimate the actual expense of having a baby. For example, preexisting medical issues and the baby's spinal development might significantly raise the expense of an otherwise typical birth.
Additionally, the cost will go up if you have several children. Doulas, who are often not covered by health insurance, as well as any postpartum support services like lactation experts and therapists for postpartum depression, should not be forgotten.
Birth Costs in 2021 With Insurance
The CDC estimates that in 2021, there were more than 3.7 million births in the United States, a rise of 1% from 2020 and the first since 2014. Although vaginal birth is the preferred method for giving birth, Cesarean sections (C-sections) are still common; in 2021, 32% of newborns were delivered this way. 
According to Stella Apo Osae-Twum and her husband, their hospital billed them $877,00 after they had preterm triplets. They still had to pay $51,000 even though their insurance had mostly covered it. Even with health insurance, the average delivery fee is $1,166, with C-sections costing more and vaginal births less. 
Usually, only hospital fees are included in that sum. Nearly every delivery involves professional fees, such as those for support employees and other experts' services rendered throughout a hospital stay. 
Based on the actual cost of giving birth, the typical hospital charge for delivery is close to $2,000 overall. Therefore, it is not a new fact that to have a child, you need a good income or the ability to use the money lending app IOS as at least additional money.
What Elements Affect the Price of Childbirth?
Location
Depending on where you reside, childbirth costs might vary. Even with health insurance, the distinction still exists. The Health Care Cost Institute estimates that Michigan has the lowest average out-of-pocket expenditures for giving birth among women with health insurance. In contrast, Nebraska has the highest average out-of-pocket costs.
Pregnancy Care
If your pregnancy is healthy and without difficulties, you should anticipate between 10 and 15 visits to your obstetrician. In order to determine the cost of having a baby, you will need to undergo a number of procedures, such as basic blood work, a diabetes test, genetic testing, ultrasounds, and other screenings. The summary of the results reveals that the US is the most costly country to have children, with a regular birth costing $11,200 on average in 2017 and a c-section costing $15,000 on average.
Source: Statista.com 
Variety of Birth
The delivery method is one of the main elements that affect how much giving birth costs. With or without health insurance, vaginal deliveries often cost less than cesarean births.
The Hospital Bills for Mom
The price of the hospital stay might vary considerably if you give birth to your child there. The typical hospital stay for a vaginal birth is 48 hours, but for cesarean delivery is 96 hours.
If there are difficulties during delivery or if you require specialized care or postpartum monitoring, your hospital bills might increase significantly.
Medications
The delivery price will increase with a medicated birth that includes an epidural. If you choose to be induced over a natural delivery, the expense of having a baby is also somewhat greater.
Hospital Fees for the Infant
Following delivery, all newborns require some basic medical care. Before you and the baby are released from the hospital, doctors will take a blood sample, check your baby's breathing and heart rate, give them their first vaccinations, and monitor those things. Additional monitoring and diagnostics may be necessary for kids delivered with particular diseases or with difficult deliveries, which will increase the overall hospital bill.
Infant Care
Your newborn child will need to see a pediatrician for neonatal care after birth. As part of the examination, your infant will have a thorough physical examination and extra vaccinations. Within the first few weeks following delivery, you might also require to see a breastfeeding consultant, who is often covered by insurance.
How Health Insurance covers Childbirth Costs
It was permissible to charge women more health insurance rates than males before the ACA's implementation in 2014, which the National Women's Law Center claimed cost women $1 billion annually. In addition, maternity care was typically not covered by health insurance programs.
After the ACA was passed, new consumer safeguards made it illegal for health insurers to charge women and men different prices. Additionally, the ACA required that treatments related to pregnancy, labor, and newborns be covered as essential health benefits.
Additionally, since some services are considered preventative, they must be provided to customers without cost. These treatments include prenatal checkups and testing, folic acid supplements, counseling, and smoke cessation intervention.
Conclusion
Giving birth is only half the struggle for American women who are pregnant. The other half is paying for it. According to the Peterson-Kaiser Family Foundation Health System Tracker, the average cost of pregnancy, delivery, and postpartum care for Americans with insurance is estimated to be $18,865. Of that, about $3,000 was purchased using your own funds.