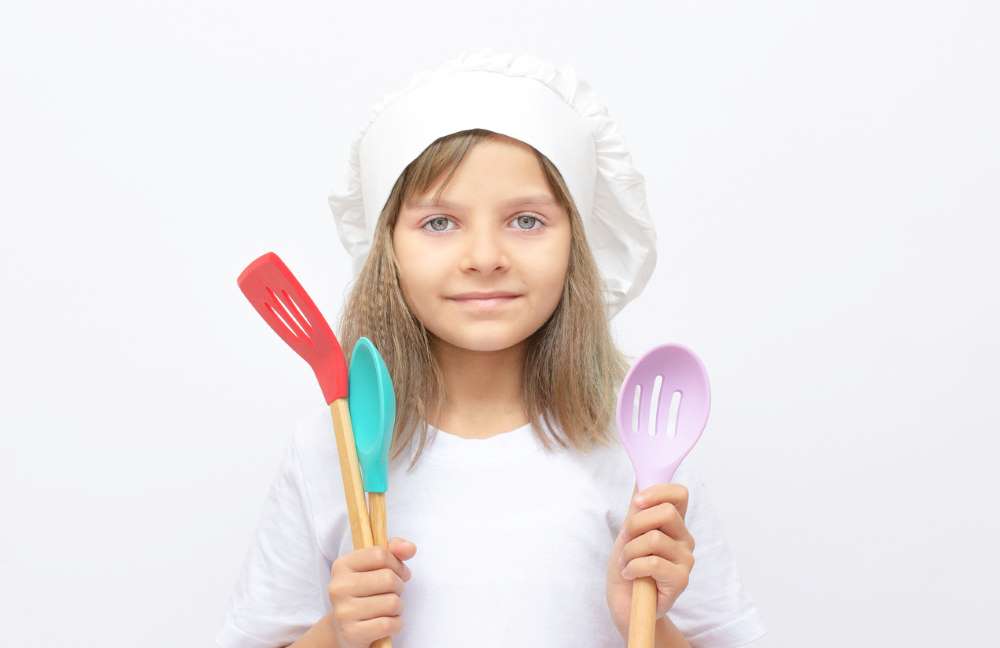 One of the most fun things about having kids in the house is seeing their joy and excitement in learning new skills from sight words to full-on reading to you at bedtime for a change or cleaning up their rooms and playrooms. The science is clear - children love directions, and they love the feeling of confidence that comes with accomplishments. As busy parents, sometimes getting a healthy, home-cooked meal on the table can seem like a daunting task at the end of the day, but with a little bit of patience, we can teach our kids how to get in on the action and help us with the meals we eat too. And let's face it, one thing off our plate, plus healthy foods on their plates, is a win for everyone. Let's take a look at some easy "starter meals'' to pass on to your children and help them learn to cook.
Raw Foods
If your child is too young to be taught stove or oven safety, raw food is an excellent place to start. Eating raw foods is incredibly beneficial as a plant-based diet. Teaching your children to prepare a meal out of entirely raw foods can begin in toddlerhood - as soon as they can understand and execute simple directions. Of course, you want to use cutlery that doesn't pose a danger to your kids, but most fruits and veggies can be cut with kid-friendly knives. So, fruit salads, tossed salads, and parfaits are great to start. 
Additionally, when you think of "eating the rainbow," raw foods are where it's at! Let your kids get creative with the way they mix a salad or layer a parfait. Explain the health benefits of all the ingredients like tomatoes, berries, and leafy greens. Not only are they learning to cook, but they're learning about nutrition too!
Breakfast For Dinner
Who doesn't love an excellent breakfast for dinner once a week? For many people, it's a nostalgic memory once they become adults and a tradition they love passing on to children, with simple ingredients like pancake mix where you may only need to add water, a great way to teach kids to cook. You can make the experience more fun by using cookie cutters to create fun-shaped pancakes they'll love. Add some healthy fruits as sides to the dinner and let them choose. When you give kids several options, and they get to choose, they feel in control and part of the household - a critical feeling to nourish in them. 
Building Blocks 
One of the most popular children's toys of all time is Legos - for a good reason - kids love to be creative and build! Think of foods that may take some prep on your end (depending on your child's age), but you can lay the building blocks down for them to prep the rest for the family. Kabobs are an excellent opportunity for your kids to have fun with healthy ingredients, and so are tacos. Even something as simple as a sandwich for lunch that you let your kids have creative control over. Just lay all the ingredients out on the counter and let them get to work. Sure, this style of cooking and plating can get messy, but part of preparing meals is cleaning up at the end. So, make sure your children get involved in the clean-up process as well. 
Smoothies 
There are so many benefits to harvesting and cooking with your children. If you and your family have a bountiful garden of fruits and veggies during the warmer months, smoothies are something they can control from start to finish. You've likely gotten them involved in the action of cultivating the garden so the kids will be excited to use the fruits of their labor. Not to mention, the all-natural ingredients are a powerhouse of nutrients their growing bodies need. Add some more nutritional kick to the fresh ingredients like hemp hearts, chia, or flax seeds. Smoothies are healthy for the entire family, not to mention delicious!
Teaching healthy eating habits to your children while they're young sets them up for success in a lifetime of healthy eating habits that they may eventually pass to their children. Getting them involved in the cooking process and educating them on the power of healthy foods is an invaluable set of knowledge to pass along. Here's to your family's health!