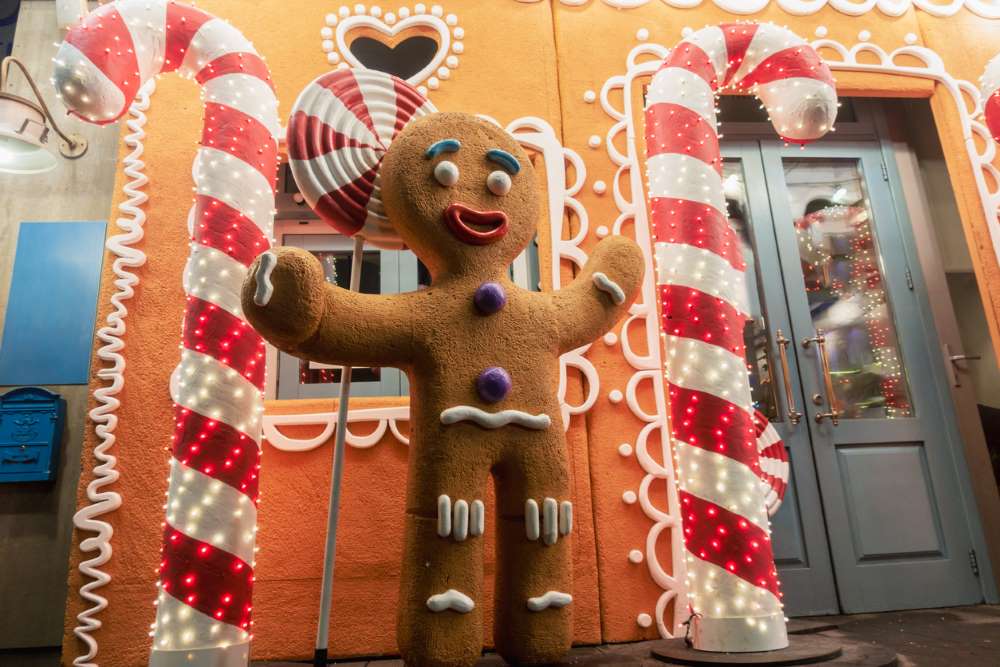 Many people decorate their homes for the holidays with festive lights and wreaths. Yet, there is some decor that can stay up all winter long. Consider these fun design ideas to brighten your house.
1. Decorate Your Fireplace Mantle
Your fireplace makes an excellent focal point. With the cold weather, your family will spend more time around the fire. Dress up your mantle with candles, garland, wooden signs. Spruce up the garland with pine cones or faux snowballs. Also, create a simple log display next to the fireplace. That way when entertaining you can easily add more wood. If you don't have a fireplace, you can still decorate an open shelf.
2. Create a Winter Centerpiece for Your Table
This design idea will elevate your dining area. Buy a silver vase and add in flowers and natural elements. Use pine cones, clips of greenery, and winter plants. Cypress is a good option that resembles the look of a Christmas tree. Pair pale green flowers with white blooms for a beautiful arrangement. You can even spray some faux snow on the leaves.
3. Incorporate Winter Elements
Instead of over decorating one area, add winter elements throughout your home. Hang snowflake ornaments on your walls. Place candles and potted plants on tables and windowsills. In addition, wrap your stairs in garland and bows. Even add some garland around your casements. Another fun design idea is accessorizing your coffee table with a bowl of faux snowballs.
4. Spruce up Your Entryway
Your exterior influences your home's curb appeal. So, you want to give it some character. One way is by hanging a winter wreath on your front door. If you want to be unique, create one from an old scarf. This makes a beautiful centerpiece and is good for the environment. Hang the wreath with a plaid ribbon. If you have any old sleds, place them next to your door.
Remember to dress up your foyer as well. Add fir branches along the walls or table. Hang some string lights and a green wreath as well. Then complete the look by adding a cozy winter blanket.
5. Freshen up Your Coffee Table
We often accessorize our walls and main surfaces. But sometimes we miss smaller furniture. Place an ornamental tray on your side table to create a wintery scene. Use a wooden platter to produce a rustic and cozy appearance. Then fill it with candlesticks, greenery, and pine cones. Use a white basket for the pine cones, to create a calming feeling. If you have a larger surface also add brush trees and a village set.
6. Design With Wool and Cable-Knit
Incorporating wool can produce a cozy atmosphere. Enhance your dining table with wool and repurposed sweaters. It's a unique design idea that will save you money. Wrap yarn around flower vases or use knitting needles as a centerpiece. In addition, tie yarn balls to the back of your seats. Another way to incorporate wool is within your blankets and carpets. The material will keep you warm while looking aesthetically pleasing.
7. Add Some Natural Elements
Even when it is cold outside, you can still bring nature indoors. Incorporate natural touches, such as pine nuts and chestnuts in your furnishing. Also, add some wooden bricks around your fireplace. Having outdoor elements helps you relax and boosts your mood. If you work from home it can also increase your focus.
8. Mix in Some Colorful Patterns
During the winter, the darker days create a dreary atmosphere. Therefore, brighten up your space with warm colors and bold patterns. Look for hues, such as golden yellow or navy blue, and patterns such as geometric shapes. You can incorporate these into your pillows, rugs, or curtains. If you have uniquely designed plates, display these on your kitchen shelves.
9. Have a Hot Chocolate Bar
As the temperature starts to drop, you need something hot to warm you up. So, create your very own hot cocoa bar. All you need is a table, mugs, and an espresso machine. Spruce up the bar, with ornaments as well. Add some min trees, lights, and garland. In addition, provide some beverage toppings. These can include things like marshmallows, whip cream or chocolate chips.
10. Create a Ski Display
Do you have old skis lying around? Then consider making a unique display for your entryway. Add a wreath and some berries for extra flair. You can also buy vintage skis at local garage sales, flea markets, or thrift stores. Plus, after the season is over, you can easily store the display in your garage for next year.
11. Design a Snowflake Chandelier
Dress up your lighting with snowflake ornaments to make it stand out. Then you have a beautiful centerpiece to hang above your dining room table. You can go classic with wooden ornaments or add some character with sparkly ones. If you don't have a chandelier you can still add snowflake designs to your lampshades.
12. Make a Sweater Pillow
Instead of throwing out your old sweaters, give them new life. Turn them into cozy pillows you can use all season long. Display them in your living room or bedroom. If you aren't very artsy, you can buy these pillows on sites, like Etsy.
How to Decorate Your Home This Winter
Decorating is a fun way to show your personality. Plus winter furnishing makes your home feel cozier. So, follow these tips to create a festive home this winter.