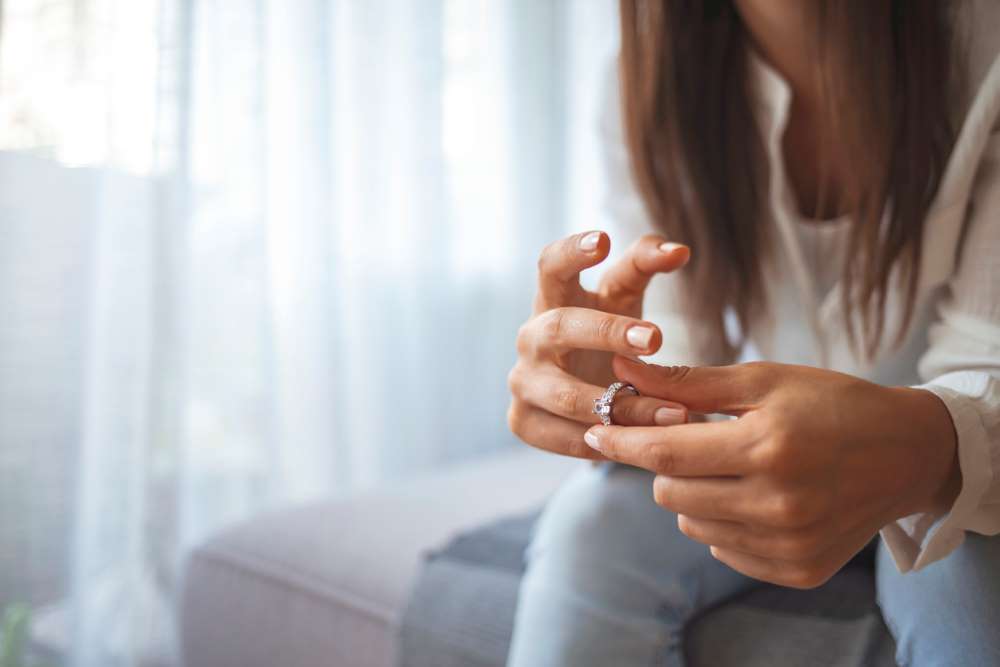 Divorces and breakups are difficult phases that can take a major toll on a person's emotional and mental health. Separating from your ex is never easy, especially when you have been together for a long time. Couples often grow apart over a few years, which can make the separation more painful. While some individuals can move on with ease, others find it extremely difficult to cope with the burgeoning grief. Fortunately, you can combat this melancholy with some personal and professional help. If you are going through a rough divorce, try these strategies to feel calmer and combat the situation with ease.
Confront Your Feelings
Instead of being hard on yourself, face your feelings and acknowledge your thoughts. Accept the situation and swallow this bitter truth to move on as time passes. The more time you take to accept it, the longer you will remain in grief. Know that this difficult phase will pass, too. When you start looking at the positive side, you will realize that separating from your spouse was probably the best decision. Take this time to confront your feelings and become more self-aware.
Lean on Your Loved Ones
While some people prefer to stay alone after a heartbreak and confront their thoughts, others may need assistance and extra support to move on. If fighting this difficult phase alone seems challenging, take help from your loved ones and talk to them. Do not be afraid to reach out to your close friends and family members during this stressful period. If you feel shy or embarrassed to face your loved ones, consider talking to a therapist. 
Take Assistance from a Divorce Attorney
While handling your emotions and mental health is crucial, you should also pay attention to the legal and financial matters of your divorce. Instead of delaying the process, hire a reliable divorce attorney and seek help to document your paperwork and handle the asset distribution process. As suggested by the Raleigh divorce lawyers of Charles R. Ullman & Associates, you must quickly look for a reliable divorce attorney if you are involved in a conflict over child custody. While you can focus on recovering emotionally and mentally, your lawyer can handle the legal matters and help you win the case.
Indulge in Self-care
By taking care of yourself, you can improve your mental and emotional health and find more strength to deal with this tough situation. Take a break from work and your personal life. Indulge in self-care and perform activities that make you happy. Meet your friends for lunch, go shopping, or visit a spa. Relax and watch movies in your bed all day. Basically, do what makes you happy. Indulging in your favorite activities will distract you from your past and provide comfort. Know that taking a break is necessary. However, do not let it divert you from your life goals. The idea is to bounce back stronger and fight shortcomings.
Find New Options
Whether it's your career, a hobby, or a new partner, you can start finding new options to live a new life. Meanwhile, focus on developing your health and skills. Hit the gym, eat clean, and improve your mental health. Self-improvement helps a person feel more confident and better about themselves. Over time, you will realize that you deserve better and turn this self-improvement routine into a lifestyle change. This process will also help you find your true self and inspire you to devise a new plan. What have you always wished to do? Is there a life goal you want to accomplish? What does your next life chapter look like? Ask these questions to find your inner voice and use this poignancy as your inspiration to become the best version of yourself.
Move On
This is easier said than done. However, you should not beat yourself up or think less of yourself. Remember that there are a lot of options out there, and you can still find the right partner for you. The only barrier is your inability to move on. Instead of holding on to your feelings and thinking about your ex, focus on yourself and know that you deserve better. Once you manage to find yourself, get back to the dating scene and find a person who truly understands you. However, if you want to stay alone and find your true calling, listen to your heart and follow your passion.
Going through a divorce can be a stressful experience and can take a toll on your mental health. However, with some emotional support and legal help, you can steadily move on from this difficult phase and find a new path in life. You are free to chase your dreams and live life on your own terms.