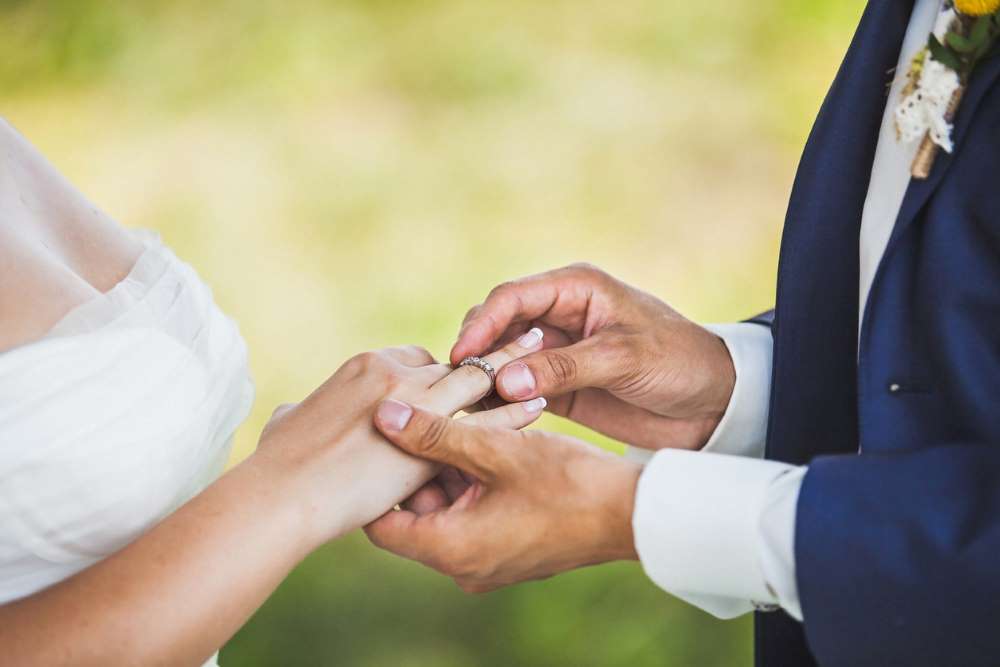 When it comes to popping the question, you want to make sure that everything is perfect. You want your loved one to say "yes," and you want the moment to be remembered for years to come. If you're feeling overwhelmed about how to make it perfect, don't worry! We're here to help. In this blog post, we will discuss some tips on how to ensure that your proposal goes off without a hitch. Follow these tips, and your loved one is sure to say "yes!"
1) Be Creative
When proposing, get creative! Think outside of the box and come up with a proposal that is uniquely yours. This could involve doing something special or unique that your loved one would enjoy. For example, if your loved one loves hiking, propose at the top of a beautiful mountain peak. Or, if they are a music lover, propose at a popular concert venue. The possibilities are endless!
And if they say "yes", don't stop the creativity there. Make sure everything else is truly unique, from wedding rings to the location of your ceremony. By doing this, you'll make the proposal even more memorable and ensure that your loved one says "yes!"
2) Make it Personal
A proposal is more than just a random event - it's a gesture of love and commitment. So make sure that your proposal is personal and tailored specifically for your loved one. Take into account their interests and hobbies, and incorporate them into your proposal. This will show that you put thought and effort into creating a moment that is truly special for them. For example, if they're a foodie, you could take them to a special restaurant and propose over dinner. However, make sure to stand out from the rest!
3) Set the Scene
If you want your proposal to be extra special, take the time to set the scene correctly. This means making sure that the location is perfect, and that everything is decorated accordingly. Rose petals on the bed? Check. Champagne and strawberries? Check. Candles lit everywhere? Check! By setting the scene properly, you can create an unforgettable experience for your loved one. 
You can also use props to make your proposal more personal and unique. For example, if you met at a certain place, you could bring along a memento from that day to propose with. Or, if you have shared hobbies, you could use props related to those hobbies in your proposal. The possibilities are endless!
4) Plan Ahead
One of the biggest mistakes people make when proposing is not planning ahead enough. This can lead to disastrous results, such as forgetting the ring or getting tongue-tied when it comes time to actually propose! Avoid any mishaps by planning ahead carefully. Make sure all of your ducks are in a row before popping the question. This includes reserving the right location, picking out the perfect ring, and practicing your proposal speech ahead of time! But, don't make it too obvious that you're planning a proposal - let your loved one be surprised.
5) Add Anticipation
One way to make your proposal even more special is by adding anticipation leading up to it. For example, send your loved one interesting clues about what you have planned over a period of time leading up to the big moment; keep them on their toes. This will add excitement and intrigue, making their proposal experience even more memorable. You can also add anticipation by building up the moment before you actually propose. For example, you could get down on one knee during a special dance, or say "I love you" before getting down on one knee. By adding anticipation, you can make your proposal even more unforgettable.
6) Surprise Them
One last piece of advice - surprise your loved one! This could mean proposing in a place they would never expect, or even better, catching them completely off guard. The element of surprise is sure to make your proposal even more special and memorable. Just make sure that you're prepared before popping the question, so that you don't end up forgetting the ring or getting tongue-tied!
By following these simple tips, you can make sure that your proposal is truly special and unforgettable for both you and your loved one. Just remember to be creative, personalize it, set the scene, plan ahead, add anticipation, and surprise your loved one! With a little bit of effort, you're sure to make their dreams come true. Now all that's left to do is pop the question! Good luck!