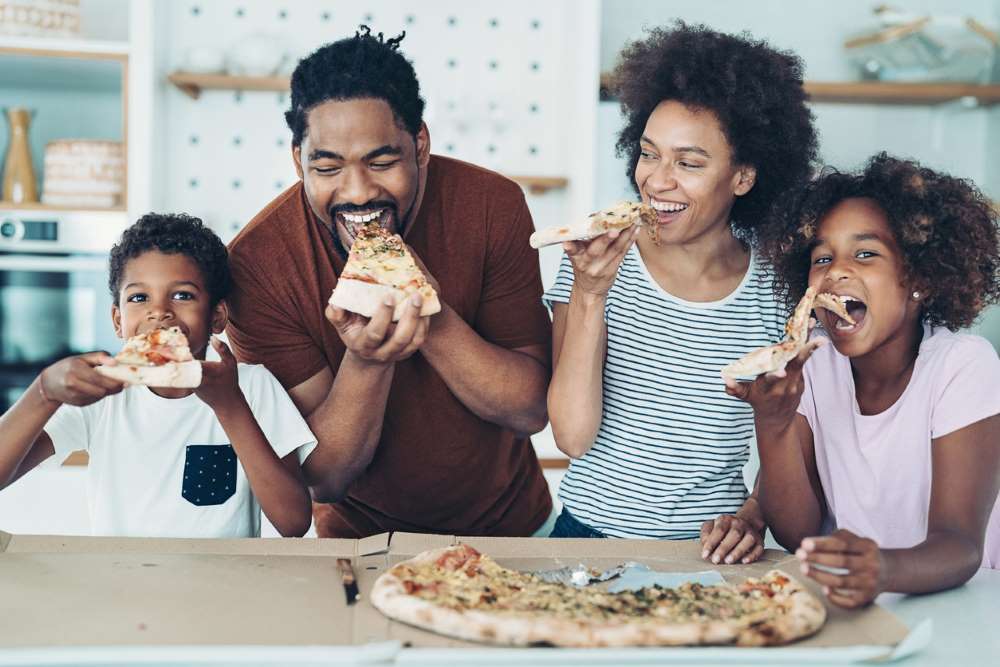 Have you ever spent a lot of energy preparing a delicious home-cooked meal only to have your kids turn their thumbs up? What's the deal with that? Don't they realize how long and hard we put into that labor of love?
For most parents, the challenge is real when feeding their children healthful foods, especially around dinnertime after a busy day for everyone. The good thing is that it's now simple to obtain dinner ideas for kids, owing to the internet.
Here are a few easy and practical dinner suggestions:
INVENTORY YOUR FRIDGE AND PANTRY
Before you start preparing a meal plan:
Make a complete list of everything you have in your kitchen.

Make a physical inventory of everything you have in your refrigerator, freezer, and pantry.

Remember that you don't need to take inventory of your kitchen necessities because you know you'll always have them on hand.
It would be best to start with the foods in your refrigerator because they are perishable and will go bad first. If you come across anything close to expiring, make sure to include it in your dinner plans. For example, if you have chicken that will expire on Tuesday, look for Monday meal ideas that include chicken.
TEACH KIDS HOW TO MAKE A MEAL PLANNING GUIDE
There's no better way to get kids interested in meal planning than to involve them in the process. Sit down with your children, ages 2 to 18, and let them help you choose recipes for the week. We've all had the frustrations of dealing with children. Here are a few pointers to make the process run as smoothly as possible.
If you have numerous children, they must come to an agreement! Do you think that's a difficult task? Allow them to choose days or weeks on a rotating basis.

When you first start meal planning, give your family a lot of alternatives and allow each youngster one veto as you go.

If your children are incredibly picky, make a special family agreement to try one new meal each week. It doesn't have to be crazy—maybe it's a novel take on green beans! After everyone has tried it, reward yourself with a special treat!
You'll not only have a week's worth of meals that your family will eat, but you'll also be empowering your children to help with these critical daily decisions and teaching them the value of meal planning to remain on a budget!
MAKE MEAL PLANS WEEKLY.
Throw that "plan a month ahead and save" nonsense out the window!! Meal planning is supposed to make your life easier, not harder!
Working in smaller, more manageable pieces is a terrific way to stay motivated and on a budget! It's acceptable if your meal planning goes awry this week or if you forget to buy an essential item. Refrain from returning to the store and instead improvise with shelf cooking! Good news: all you have to do now is make it to the end of the week, and then it's back to square one!
DOUBLE THE PRODUCT AND FREEZE IT
There's nothing like putting forth a little extra effort and getting double the prize!! Many products, such as meats, casseroles, pasta, and more, are ideal for doubling up and freezing for later use. In fact, we have a recipe for delightfully cheesy lasagna roll-ups that beg to be duplicated and frozen. What a quick and easy weeknight meal that your kids will devour!
SELECT A THEME FOR EACH DAY OF THE WEEK.
Make each day's theme to help you focus your search! It simplifies the recipe search and makes the meals more enjoyable and exciting for the kids!
That's all there is to it! You'll be a meal prep ace in no time if you use these helpful suggestions to learn how to meal plan with kids. Keep your budget on track, minimize wasting food and time, and prepare meals to make your family smile and ask for more.