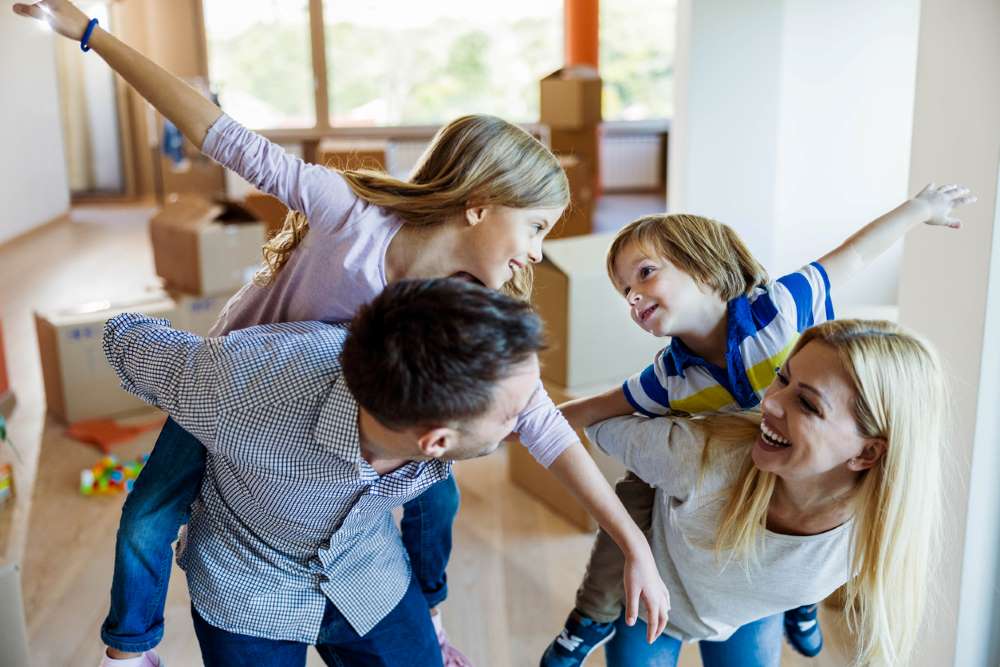 Birmingham is the second-largest city in the UK. With great food culture, bustling nightlife, and plenty of job opportunities, you'd think you'd have to pay an arm and a leg for a Birmingham home. Surprisingly, it's quite affordable and perfect for growing families. 
Why Birmingham?
Arm yourself with all the facts. Here are some of the things you need to know if you plan on moving to Birmingham:
Climate
The city has temperate summers and rainy winters. During extreme cold spells, there may be a light dusting of snow. So if you're counting on a white Christmas, it is unlikely. 
The climate and weather are perfect for those who are after milder conditions. So if you have family members who aren't resistant to the cold, then Birmingham is the place for you. You can plan events without worrying about weather extremes. 
Low Crime Rate
According to Smarter Travel, Birmingham has a lower crime rate than other cities in the UK. In fact, it is one of the safest cities in the country. If you're after the cosmopolitan life but are big on personal safety, then this is the place for you.
However, at the end of the day, Birmingham is still the second-largest city. There are some areas you should avoid. Research these areas ahead of time so you aren't blindsided when you relocate. Lozells, Handsworth, and Northfield are some of the roughest areas in Birmingham, and you may have to be more vigilant when going to these places.
Public Transportation
Like most of the UK, Birmingham has a well-established public transportation system with buses, trains, and tram networks. Most locals prefer the bus. These run around the clock from Monday to Saturday. Sunday is the only time buses are sparse since there isn't such a high demand for transportation. Some of the public buses come with wifi hotspots and charging ports, so you don't have to worry about your phones dying whilst in the middle of your commute. 
If you prefer riding trains and trams, the West Midlands Metro runs from Wolverhampton to Birmingham on weekdays. You can catch one every 6 to 8 minutes during the weekdays and one every 15 mins during the weekends.
Note: You have to get a Swift ticket from the West Midlands Metro. It's cheaper than regular tickets, and you get unlimited travel on National Express buses for £61 monthly.
Work Opportunities
Health, retail, social work, and education are Birmingham's major industries. These industries provide 40% of around 500,000 jobs in this city. However, the COVID-19 pandemic caused an increase in the unemployment rate in this area by 8%. 
But given the diverse economy, Birmingham is again on the rise for job opportunities, and it remains an attractive employment destination for people in the UK and even overseas!
Lifestyle and Culture
If there's one thing Birmingham has to brag about, it's that this city is mostly catered to families. There are tons of local attractions you can enjoy. There are around 100 public parks peppered throughout the city, and most of them have well-maintained greenery. 
When you want to expose your family to art and culture, visit Birmingham's museums and art galleries. Some of the institutions that should be on your list include the Birmingham Museum and Gallery, Museum of the Jewellery Quarter, and Thinktank Birmingham Science Museum.
Living Costs
As mentioned earlier, Birmingham is inexpensive. Living costs range from £647 to £2,213. If you want to buy a property in certain areas of Birmingham, average property prices range from £186,000 to £392,000. Each place has access to different areas of your preference.
Moving to Birmingham
Ready to move to Birmingham? Here's what you need to plan for your relocation: 
Cost of Moving
The cost of moving to Birmingham will depend on where you are and how many items you are bringing. On average, it would cost £1,301 to bring items from a three-bedroom house in London to Birmingham. Moving services includes:
Packing services

Loading and unloading 

Materials used

Assembling and disassembling furniture

Distance per mile
The fee for the distance traveled will depend on the removal company in Birmingham, the items needed to move, and the moving date. But if you are only looking for a temporary place to stay and only bringing a few items with you, you can hire a Birmingham man and a van for cheaper rates.
Removal Company in Birmingham
Since you'll be juggling the care of elderly parents and young children, you don't have time to worry about every single thing. A right removals company in Birmingham is the solution for you.
Their services typically include:
Packing and Unpacking

Transportation

Packing Supplies

Reliable Crew
All you have to do is get a quote, compare rates, book the service, and you're done! You have a removals service who will take care of your relocation for you. With their help, you should have no problem moving to Birmingham regardless of where you are based in the UK!