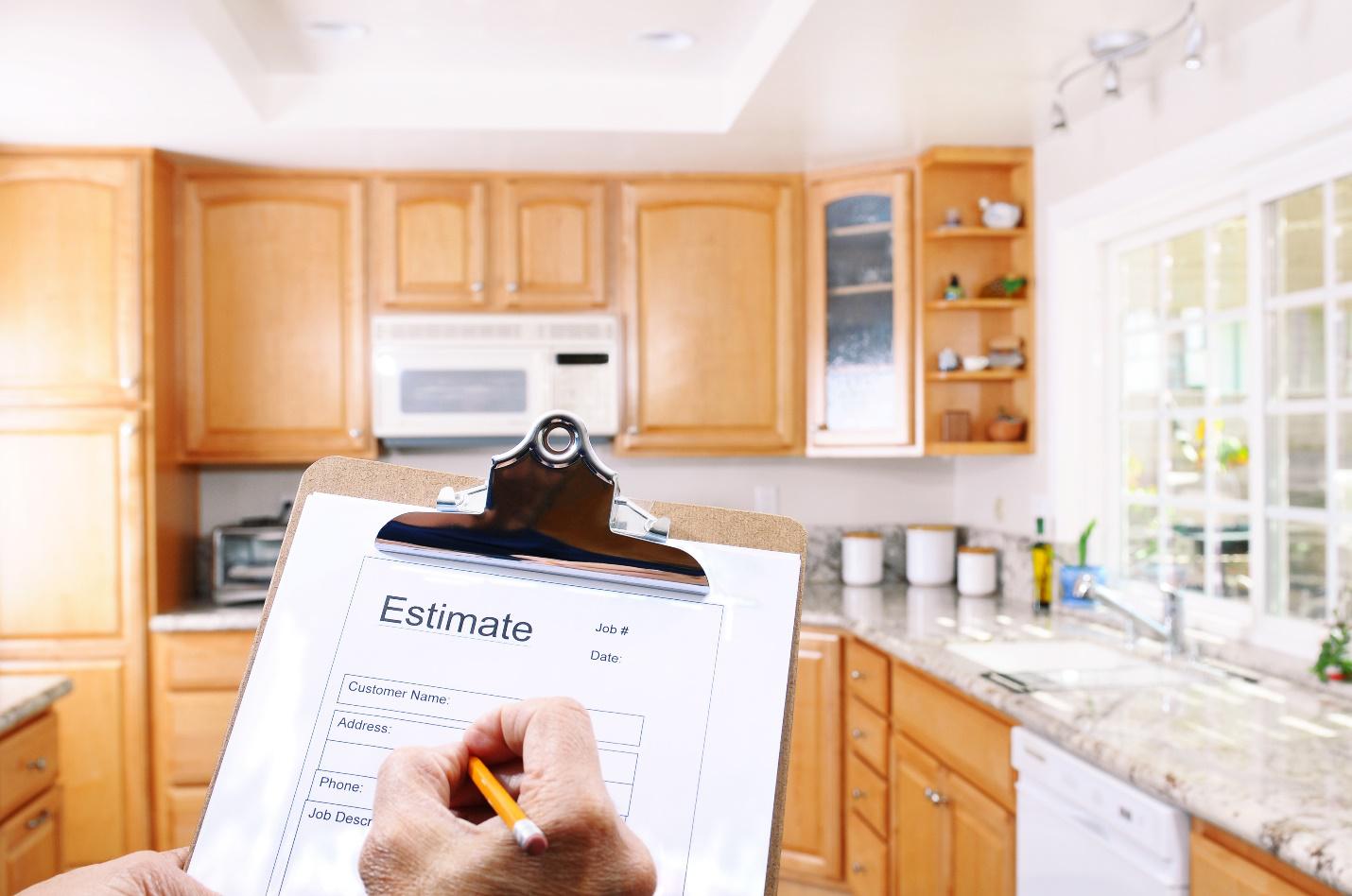 Remodeling your kitchen can be a very fun and creative process—and like many exhilarating pursuits—it can also be extremely expensive. The good news, however, is that there are ways to keep the costs low while also achieving the vision you are striving for. We have complied some of our best tips on how to remodel your kitchen without breaking the bank—just read further to find out!
Have A Plan Before You Begin
Depending on how big of a remodel you're desiring —one critical component of your overall project is to have a plan set in stone. This should be the very first step completed before beginning your kitchen renovation.
Planning your kitchen makeover should include all elements of the design, products, and jobs scheduled ahead of time. You don't want to be ordering items last minute or scheduling jobs final moment—this could end up costing you more time and money. If you aren't organized and have a vision before you begin, you are risking causing a renovation nightmare. You want your kitchen remodel to go as smoothly and painless as possible. Brainstorming layouts, comparing prices, and deciding on products before beginning any actual revamping is the best way to optimize your kitchen project.
Stop and ask yourself why you're remodeling your kitchen—one of those reasons could easily be the overall functionality of the kitchen and a smoother workflow. To successfully achieve this sort of kitchen utilization, it would be wiser to hire a kitchen designer. It may seem like a less expensive approach to skip the designers—but the truth is that these professionals can save you money in the long run by getting your layout right and helping you find the best approach for your needs. A kitchen designer can help you professionally plan and better utilize your budget while making sure your renovation is a complete success.
Give Your Cabinets a Makeover Rather than Replacing Them
If you have old, outdated oak cabinets—chances are you've already been fantasizing about tearing them out. But, wait—new cabinets are the most expensive route, and there are many more economical routes to take in terms of cabinetry.
One excellent way to freshen up your cabinets and even change the look of them completely is to paint them. You could even grain-fill the wood if you desire a sleek and smooth paint job. Add glaze or wax to them for a distressed or farmhouse look. Painting your cabinets yourself would be the most low-priced option—but if you are not wanting to do all of the hard labor, you can always hire a professional cabinet painter. Even if you were to go the contractor route—you'd still be paying only a fraction of the cost of tearing them out and replacing them.
If you're more traditional and prefer the wood look—you could always re-stain your solid wood cabinets. This is something you could do yourself with the proper research or pay a contractor. Another option—though a but pricier (but still cheaper than replacing) is to consider cabinet refacing. Essentially, this would be adding wood or veneer to the top layer of your cabinets.
Replace The Appliances Without Relocating Them
In many instances—it would be a great idea to replace some of those outdated appliances, especially if you're going to replace them with energy-efficient machines. Investing in these appliances will lower your electricity bill in the long run and of course—operate at a much faster and more efficient level. But just because you're replacing appliances, doesn't necessarily mean you should move them into a different location.
By keeping your new appliances in the same area, you will save a ton of money on construction or installation costs. Getting down to the mechanics and electrical installation of your appliances could mean an extra large expense that you might not have realized. If you keep them in the same location—you could be saving a huge portion on your budget and have more leeway for another important aspect of your kitchen remodel.
Consider Used Items Rather Than Buying New
At a glance, this might seem counter-intuitive—after all, you are looking to upgrade your kitchen. But the truth is that there are many people selling items that might not have fit in their space or they themselves could be remolding just for the purpose of redecorating. Some of their items could be like new or even never used. Consider browsing Craigslist or a local seller group for your area.
There are many people that are replacing their nice solid wood cabinets for a new look—most of the time they will give them away for free or sell at a fraction of the retail price. It would be an excellent idea to snatch these up—especially if they can be painted or stained. (They might not even need to be!)
A very popular trend right now in kitchen designing is the rustic or farmhouse chic style—this kitchen design has a lot of room for salvaged items and DIY. You can buy reclaimed wood at your local lumber store, home improvement store, or from a seller that salvaged it from an old barn. Consider building your own shelves, countertops, or kitchen island with reclaimed wood.
Choosing A Countertop That Won't Break the Budget
Replacing countertops is by far one of the most common aspects of remodeling a kitchen—it instantly brings a new look and feel to your kitchen. There are many choices in terms of material when it comes to choosing your countertops and if you're trying not to break the budget on countertops alone—it's important to consider some of the more cost effective options.
If you are finding yourself wanting something classy and more elegant—you might be tempted into installing marble countertops. Though marble is stunning, timeless, and offers a clean and airy quality to your kitchen—it would put a serious dent in your budget. You may want to consider a marble-impression quartz, it's cheaper and more durable. If you aren't looking to spend much at all on your countertops—you'll want to go with laminate (which can offer the look of marble) or butcher block.
Now that you have an idea on how to be cost-efficient in your kitchen remodeling journey, all that's left to do is put it all into perspective. And remember, you don't have to do it alone—getting with a professional is a very good idea on bringing your ideas and your vision to life. Don't be too hard on yourself if you decide to splurge on an item that will increase the overall workflow of your kitchen and improve your quality of life. We have all different lifestyles and some of us spend more time in the kitchen than others. The most important thing is to plan, stay wise, and take advice from someone with experience. Good luck!