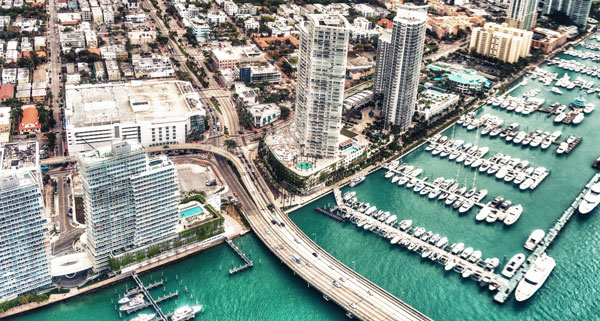 The Sunshine State or Florida has garnered quite a reputation for its beautiful beaches as well as incredible theme parks. There are also other things that the state comes with like dangerous wildlife, Florida Man Stories, bad drivers, and the highly debated "Stand Your Ground" law. For these reasons you need to stay as safe as possible especially when traveling as a family. Reading reviews of areas is also important as a nice beach can be next to a high crime area due to the immense mileage of shoreline. The following are tips to keep your family safe and to allow the family vacation to Florida be the best one yet!
Beware Of The Drivers
Florida has some of the nation's worst drivers with insurance rates to match in comparison to the cost of living. Not only do drivers have to pay a premium but pedestrians also need to watch out. Often times, tourists see something that catches their eye only to walk out into a crosswalk when oncoming traffic has the green light. The age of some of the drivers plays a factor so it is very important to concentrate on the road and save viewing the beauty of Florida until you arrive at your destination. If involved in any sort of accident contacting SteinLaw which boast some of the state's best car accident lawyers in Aventura is imperative. They also have offices in Tampa, Miami, and Fort Myers so they have plenty of popular destinations covered. Florida does have a required amount of time to file a suit so finding aggressive and professional attorneys becomes essential.
Understand Florida Is A Long State
Far too many people visit Florida without a thoroughly made plan to find out that going from beautiful Clearwater Beach to Miami can take up to 6 hours. Florida is a huge state so renting a car is essential unless you are staying in one location. Uber and other ridesharing companies go by mile as well as time so this might not be the best option for those staying more than a few days in a specific city. Take the time to map out the different locations as well as travel times to those as this will quickly allow you to see which ones need to be eliminated.
NEVER DRINK AND DRIVE
Florida is infamous for DUI checkpoints to weed out locals as well as tourists that think it is fine to drive after a few drinks. If you are going to drink simply take the family in an Uber rather than have to deal with some of the harshest DUI laws in the country in terms of penalties. As mentioned above, Florida has long distances between places and it is not worth going through this or potentially hurting someone.
Stay Out Of Freshwater And Be Safe In Saltwater
Freshwater is extremely dangerous in most locations in Florida so stay out of lakes. There are some beautiful springs at Ginnie Springs and Crystal River although these locations still have alligators, they are very small. Alligators are not the only thing to worry about as there are a variety of poisonous snakes that also reside in the freshwater feeding on frogs and other wildlife. Canoeing along these areas is common or even kayaking for those trying to fish some of the many freshwater hotspots.
While in the saltwater you should be aware that there are strong currents on certain beaches called riptides. Do not fight this tide but rather let it take you out until you are out of it. Fighting it will lead to fatigue with drowning becoming a very real possibility. Only allow kids that are proficient swimmers with you accompanying them into deeper water. Stay aware of your things as well as leaving valuables on the beach can make you susceptible to theft much like anywhere you leave valuables.
Sunscreen Is Not Optional
There are horror stories about people that have gotten terrible sun poisoning and had to recover in a Florida hospital for days on end. The UV index in Florida reaches as high as some places right along the equator. There is Florida sun in places like St. Augustine that you might not feel are burning you, but they definitely are. The gulf coast is better in the respect as it feels much more muggy encouraging people to put on another layer of SPF 30. Hydration while on the beach or anywhere outside for an extended period is essential. Even some of the coldest times in Florida rival summer in other places in the United States.
Florida is a great vacation hotspot and will continue to be but make sure to stay safe. A well-planned out trip will allow you to do just that as long as you stay aware of the wildlife, practice water safety, and drive in safe way.