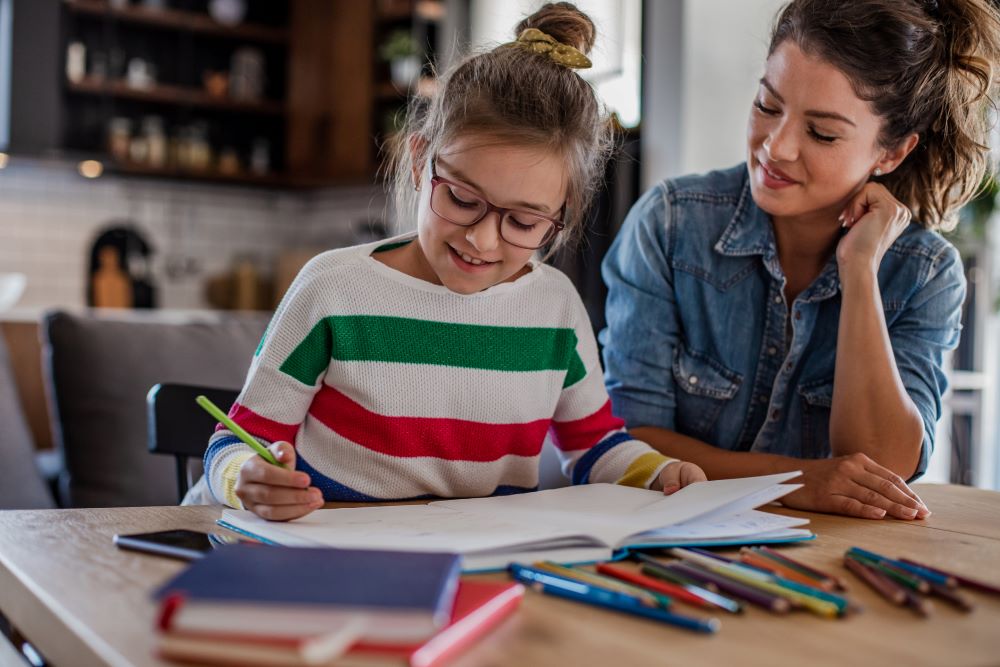 Thinking about getting your child ready for the 11-plus exam? Wondering how to choose the right 11-plus tutor?
In Newbury Park, students enter the public education system through private prep schools. In rare cases, they can even enter university as early as 11. Passing the 11-plus exam opens these doors of opportunity and significantly improves your child's chances of getting into a prestigious school.
If you want your child to succeed in this test, enrolling in test preparation is essential. While any tutor can help prepare your child for the 11-plus exam, not every tutor is worth hiring. To help you choose the right tutor, here are a few things you should look for when hiring.
Clarify Your Tutoring Goals
When looking for an 11-plus tutor, it is important to clarify your tutoring goals. Depending on the age of the student and their personal learning style, goals may differ; for example, a younger student may require a more immersive learning experience, whereas an older student may need guidance on specific topics.
It is also important to clarify the frequency and duration of lessons and the types of assessments used. Assessments are used to gauge progress and help develop a clear direction for future lessons.
Clarifying additional resources, both digital and physical, and tools such as digital libraries, study guides, and practice tests, can help ensure the tutor you choose is well-equipped to support your child's learning. It is important to provide a clear set of expectations to both the tutor and the student to ensure the right fit.
Assemble a List of Prospective Tutors
Researching the available options and making sure the tutor is suitable for your child's needs is essential. Start by researching tutoring agencies and look for any tutoring packages and offers. 
Once you have some potential tutors, make sure to look into their qualifications and experience. Reading online reviews from past clients and asking for references from friends and family is a great way to review a prospective tutor and make sure they're right for your child. 
You'll also want to check the qualifications of qualifications or awards the tutor may have to make sure they are suited to teaching 11 plus exams, as this is often a specialist area.
Also, ensure the tutor provides an appropriate learning style, tailored to your child's needs, as well as being comfortable with your price range. Taking the time to do thorough research into prospective tutors enables you to make an informed decision and choose a tutor that will be a great match for your 11-plus ambitions.
Analyze Tutor Credentials and Experience
Start by carefully reviewing the tutor's resume and contacting any references he/she provides. Ask questions such as how long the tutor has been working with children, what qualifications and certifications they hold, and what his/her success rate has been for students who have gone through their program.
Speak to other parents who have used the tutor and find out what kind of guidance and feedback the tutor was able to provide for their children. As well as experience, qualifications, and feedback from other clients, consider the tutor's teaching style, some tutors use games and interactive activities to bring out the best in students, while others focus more on traditional methods such as worksheets and lectures.
Take the time to conduct research before making a decision, use the internet, and contact local schools and private tuition centers to get an idea of who would be the most suitable tutor.
Evaluate Tutoring Costs and Flexibility
When looking for an 11 Plus tutor there are a few key factors to consider. All of them combined will affect the overall cost and flexibility of the tuition services in Newbury Park, so it is important to plan accordingly. Determine the areas in which your child requires extra help and the level of support that is needed. This will help to identify the right tutor for their individual needs and will allow you to make an informed decision.
Determine the amount of time and effort that your child is willing to put into the tutoring sessions; ensuring that these sessions are tailored to their individual needs. Make sure to do your research and compare tutors, looking at their qualifications, reputation, and fees.
Also, look for tutors who are flexible, timely, and offer value for money. All of these factors need to be taken into account when evaluating the cost and flexibility of an 11 Plus tutor.
Test the Tutor's Pedagogical Approach
When looking for an 11-plus tutor, it is important to test the tutor's pedagogical approach. One way to do this is to ask the tutor about the types of teaching strategies they use and the types of activities they plan for lessons.
Ask them for examples of the type of tasks they give pupils. It is important to assess the tutor's style to ensure it is compatible with the pupil's own learning style. A tutor should also regularly assess and give feedback on a pupil's progress so busy moms can monitor any improvements and identify any areas that need further work.
Ask the tutor how they assess their pupil and how they go about setting topic-based and personalized goals to ensure improvement. It is also important to find out what resources the tutor will use and how they plan to personalize the pupil's tuition.
Ask for references from previous students or tutors to gauge the success of the teaching approach. Lastly, make sure the tutor is up-to-date with all curricula requirements and exam techniques so they can properly prepare the pupil for success.
Considering Your Child's Learning Style and Needs
Each child has a unique learning style, so finding a tutor that can meet their needs is essential for success. It should be made clear to the tutor the child's current background knowledge and the level of support they need.
Consider what type of teaching approach best suits your child. Does your child need a visual learner to benefit from diagrams and charts? Or do they find lectures and discussions more beneficial?
Some children may need help with particular topics or need more attention and guidance to help them stay focused. Through conversations with the tutor, if both parties are in agreement, it will be beneficial to ensure the tutor is qualified, experienced, and willing to adapt their teaching style to the individual needs of your child. 
Overall, it is important to do some research, consider different tutors and their individual approaches, and take into account your child's learning needs when choosing an 11-plus tutor.
Make sure to ask the right questions, so you can make the best decision. Don't hesitate to book a trial lesson or two, to make sure the tutor is the right fit for your child. Ultimately, working with the right 11-plus tutor can give your child the best opportunity to succeed. Book with a tutor today and start your child's journey toward success.