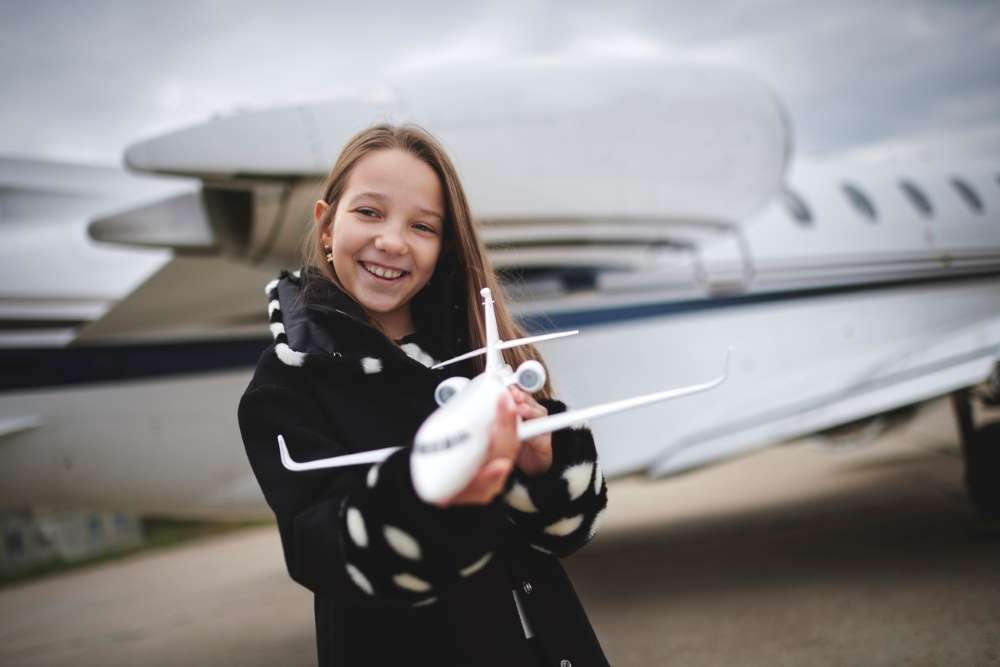 How many times have you heard the phrase "work hard, play hard"? Well, that's not just a cliche-it's the truth. We all deserve to be rewarded for our efforts. And when it comes to rewarding yourself, there are few things more luxurious than traveling with your loved ones. But how do you make sure your next trip is as relaxing and enjoyable as possible? Start by following these tips on places to go, and things to do.
Miami and a private jet
Ever dreamed of taking a luxury vacation? The luxurious Miami Beach is one of the most popular tourist destinations in the United States, especially during Spring Break. You can hire a Miami jet charter to go places and make some amazing adventures while traveling comfortably. From South Beach, where you can enjoy world-renowned nightclubs, Aspen/the Rocky Mountains with scenic views at high altitude to extravagant skiing slopes, Aspen has everything necessary to create unforgettable memories with your loved ones. 
Before you go
Before you start packing, it's important to grab your calendar. The key to a successful trip is the planning-from the destination, to the transportation, to where you'll stay. Decide how long you have available for this vacation. For example, are you only taking a three-day weekend? Or are you going for two weeks? You'll need to plan accordingly when choosing your destination and booking flights/transportation options. Once that's done, think about who will be coming on the trip with you. Coordinating flight times and accommodations can get complicated if there's more than one family involved. Once all of these details are figured out, book your flights.
New York City- The City that Never Sleeps
Once you've started planning, consider how you have the perfect opportunity to visit a new place. Or maybe there's a city near you, but you have never had an interest in visiting until now. Maybe it will become one of your favorite places! Think about where you would love to explore, what must-see attractions are available, and what memories can be made. You may also want to think about whether or not popular festivals or events are happening while you're in town. New York City has some spectacular Spring Break hot spots. Broadway shows are among the best in entertainment for both kids and adults alike. For example, Disney on Ice, which brings all of Disney's most loved characters to life through stunning ice skating routines will be in town.
Chicago, the windy city
Take your loved ones on an exciting tour of Chicago-the third largest city in the United States and the largest city located entirely within one single state. It's home to a variety of attractions, night clubs and restaurants to make this a trip you will never forget! Learn about different cultures as you visit astonishing museums, such as The Art Institute Of Chicago And Shedd Aquarium. Take an amazing boat ride along Lake Michigan or take a stroll down State Street, which is filled with shops and eateries such as Macy's, Bloomingdales, and Wrigleyville Sports Bar & Grill. Not only can you find top quality but also the best deals during Spring Break. 
High-end tourism 
People today are indulged with time and money, but this does not make them any more gracious when they travel since most people try to get their way in everything they can even if it's against the policy of the company or resort. But if you still want to make sure that your family vacation would be very special then why don't you go for some nice honeymoon accommodation in Singapore? This will give the perfect start to your whole holiday season, making it a bit adventurous and not ordinary. 
To create the perfect journey, you need to do some planning. This way, there won't be any mistakes at all on your trip. Budget is one of the first things that you need to look into. If budget is not an issue then you can just visit high-end hotels happening while in Singapore. But if it's something that would put a strain on your family finances, then why don't you consider looking for more affordable resorts where they still offer basic amenities of a great vacation?
You should also make sure that everything fits in your schedule of vacation since this will make your whole trip relaxing and hassle-free. It would be best if you already know what places to visit and activities to try during this time like playing golf with a professional player here. Although it would still be nice to explore different places and try new activities on your trip, if you already have a list of things that you want to do then it's like satisfying some inner urge inside of you. Lastly, make sure that everything is booked in advance so that there would be no more worries during the vacation time.